Healthcare where no one gets left behind
CLICK HERE TO DOWNLOAD PDF VERSION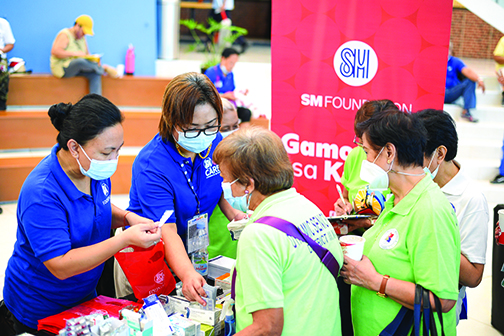 The sprouting acts of kindness have been one of the positive outcomes of the pandemic. As the world began to realize the value of health, stakeholders and volunteers stepped up and came together to respond to the needs of communities, especially its vulnerable members.
SM Foundation Inc. (SMFI) and its partners, for one, have continued their medical missions to provide equitable healthcare to various locations in the Philippines.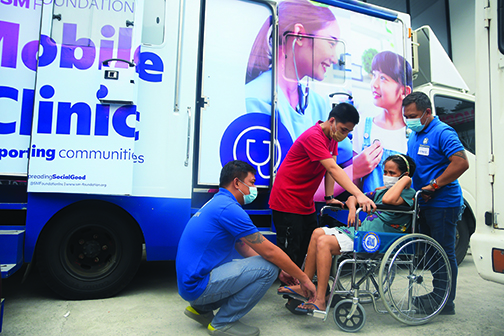 In the second quarter of the year, SMFI provided free medical consultation and medicines to more than 800 patients
during its separate initiatives at SM City Novaliches and SM City Sta. Mesa.
Traveling south, SMFI and its partners provided primary checkups to 400 residents in Batangas and over 350
patients at SM City Rosario. A journey worth every mile, 800 other patients got free wellness checkups at two separate locations in the Bicol region– SM City Daet and SM City Naga.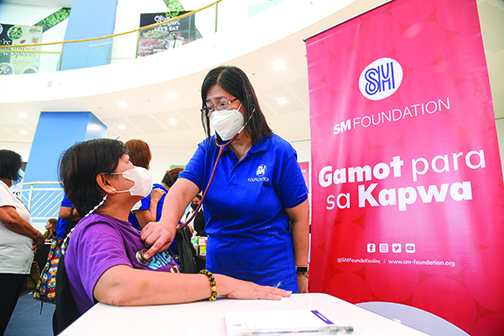 Moving closer to home, SMFI and SM Cares provided free medical services to over 200 elderly patients at the SM Mall of Asia. Extending its reach, SMFI serviced over 500 low-income community members in Brgy. Holy Spirit.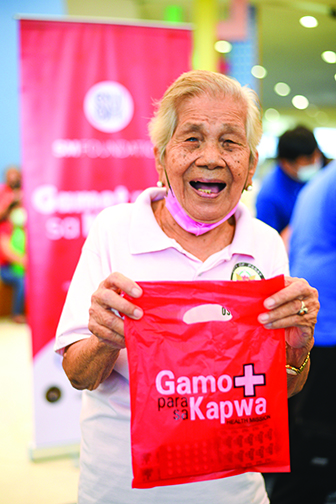 Through its Health and Medical Programs, SMFI upgrades public health centers in its host communities, complemented by its medical caravans across the country. To date, it has renovated more than 170 health and wellness centers and served more than one million patients in its medical missions.