SMFI brings health services to SMDC residents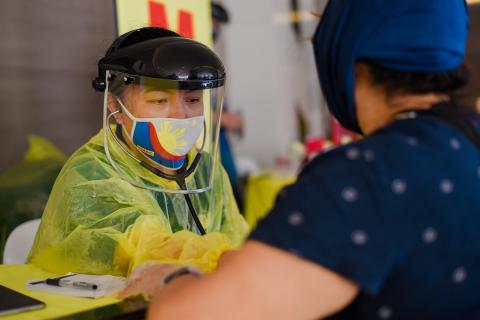 SMFI medical caravan
SM Foundation, in close collaboration with SM Development Corp (SMDC), brought basic health services to the elderly and other vulnerable residents of SMDC properties during the COVID-19 pandemic.
Aside from providing basic health services, this social good initiative aims to lessen the risk of exposure of the target beneficiaries by providing the basic health intervention they need close to their residence. SMFI set up the medical caravan in a spacious area within the SMDC properties where social distancing will be closely monitored, as well as other necessary safety protocols such as wearing of masks and personal protective equipment.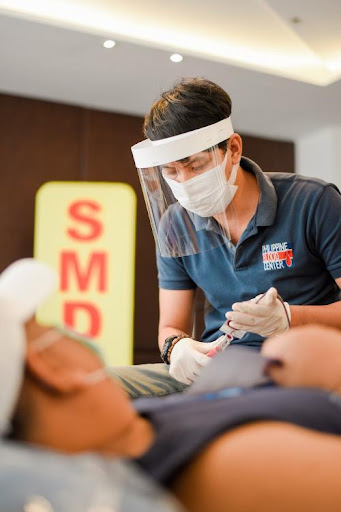 SMFI bloodletting activity
In addition to the provision of free medical consultation and medicines, SM Foundation also conducted bloodletting activities simultaneous with the medical caravan at the SMDC properties in cooperation with the Philippine Blood Center (PBC).
For 2019, more than 800 SM employees and external stakeholders were able to donate blood to the PBC through the efforts of SM Foundation. Through the said initiative, almost 2,500 lives were saved as noted by Jerick Laxamana, Blood Donor Recruitment Officer of the Department of Health (DOH) – PBC.
SMFI, through its Health and Wellness Program, upgrades public health centers in its host communities, complemented by its medical caravans across the country. To date, it has renovated more than 160 health and wellness centers and served more than 1 million patients in medical missions.