SM Group receives Manila Bulletin's UPLIFT 2023 Awards for Big Business
The SM Group was named the Manila Bulletin UPLIFT 2023 Awardee for Big Business at The Manila Hotel last March 28, 2023.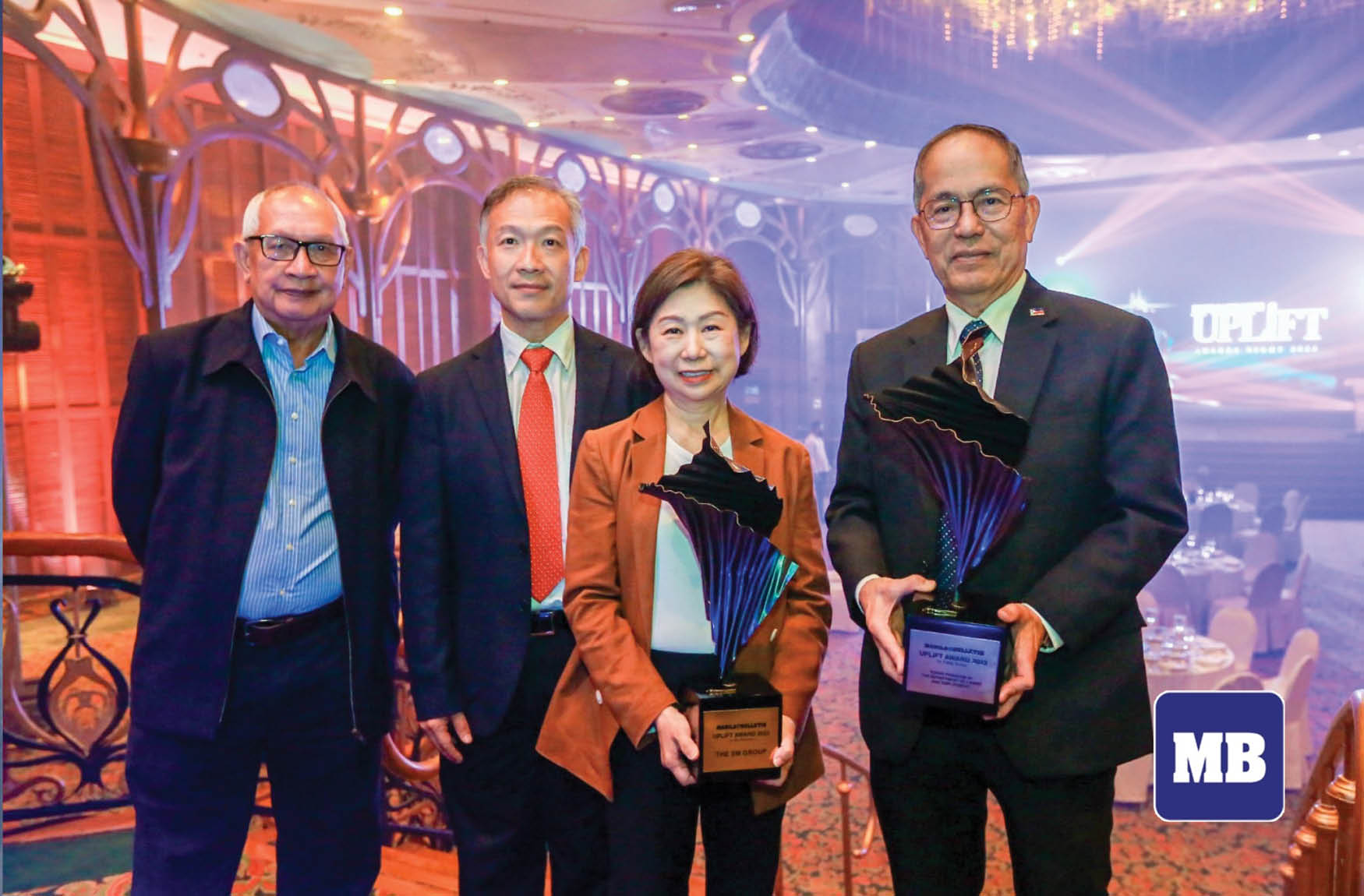 Mrs. Tessie Sy-Coson, SM Investments Vice-Chairperson, and Sec. of the Dept. of Labor and Employment, Bienvenido Laguesma, shown with their respective UPLIFT Awards presented by Mr. Lorie Cabanes, Editor in Chief, The Manila Bulletin and Dr. Emilio Yap III, President of The Manila Bulletin. *Photo courtesy of Manila Bulletin
The UPLIFT Awards was created in 2021 to recognize people, companies, and organizations who Unite, Perform, Lead, Inspire, bring Focus, and Trend in the respective fields that they excel. Their contributions have made the lives of Filipinos brighter during these extraordinary times.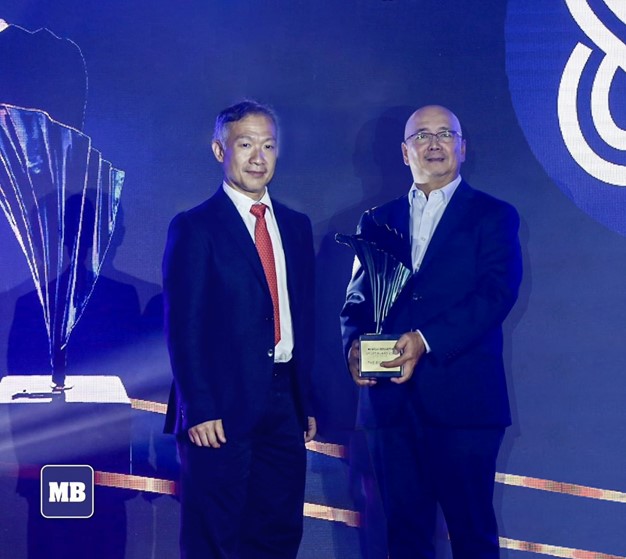 SM Prime Holdings President, Jeffrey C. Lim, receives the SM Group's 2023 UPLIFT Award for Big Business, presented by Dr. Emilio Yap, President of The Manila Bulletin. *Photo courtesy of Manila Bulletin
The SM Group was recognized for the following recent initiatives: First, the United for Climate Sustainability Forum, which is a multi-sectoral dialogue to form a countrywide climate action plan. Second, by signing up as a supporter of the United Nations Global Women Empowerment Principles (UN WEPs). Third, for the partnership of SM Foundation and the UNIQLO Foundation with local communities to plant at least 200,000 trees and create livelihood opportunities.
"In the words of our founder, Mr. Henry Sy Sr., 'In good times we work hard, in hard times we work harder.' This is what guided us during challenging times. We hope to continue to uplift our communities and customers, employees and tenant partners today and in the future." said SM Prime Holdings President Jeffrey C. Lim as he received the award.
To learn more about the SM Group's commitment to economic growth, climate action, innovative and sustainable living, women empowerment programs and nurturing and serving communities, visit www.sminvestments.com, www.smfoundation.org, and www.smprime.com