SM foundation scholar-graduates hurdle bar exams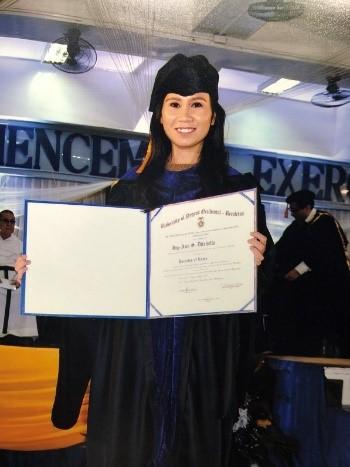 SM scholar alumna, Atty. Jay-Ann Ditchella.
"When you dream, dream BIG!"
This statement from the late SM founder Tatang Henry Sy Sr was instilled in the minds of SM Scholar alumni Jay-Ann Ditchella, summa cum laude Batch 2011, and Kerven Flores, cum laude Batch 2012, which inspired them to strive hard in life to achieve their dreams and give their respective families a more comfortable life. They are Accountancy graduates from the University of Negros Occidental Recoletos and the University of San Carlos, respectively. Both dreamt bigger as they pursue further studies to become lawyers.
After passing the Certified Public Accountant (CPA) licensure examinations in October 2011, Jay-Ann started working for an auditing firm. The job enabled her to help her parents with their household expenses and send her two younger siblings to school.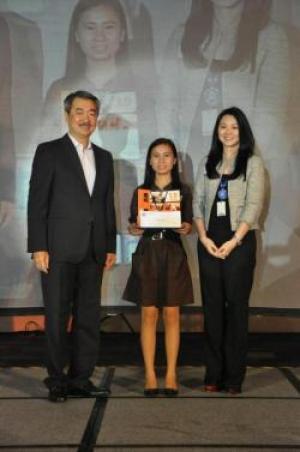 Atty. Jay-Ann during her SM scholarship days.
Though she's already given her family a better life, there's a part of Jay-Ann that urged her to be better thus the decision to take up law. "You have to dream bigger. At the end of the day, one should try to pursue his or her passion. Only then one can feel more fulfilled in life," she said.
She entered law school at the University of Negros Occidental Recoletos as a working student. She immediately took the bar examinations after finishing law school but did not make it on her first try. Jay-Ann tried again and made it on her second attempt.
"I gave it much thought after failing. I was determined to push myself even more after that failure. Now I am glad I did not give up," she said.
"Success is not achieved overnight. I planned and took it one step at a time, one goal at a time," she added.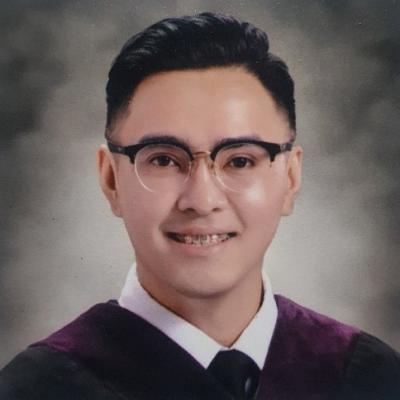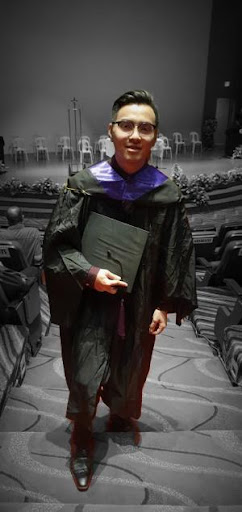 ​SM scholar alumnus, Atty. Kerven Flores.
Kerven shared that his family of five managed to get by with a small sari-sari store as the only means of income. Through the SM scholarship program, he was able to finish his undergrad studies which opened opportunities for him. After getting a teaching position at the University of San Carlos, he decided to pursue law studies and finished it while working at an accounting firm in Manila.
"I get so much satisfaction and contentment seeing my parents happy with what we all have become," Kerven said.
"I know it is a challenge to pursue law while working but I am determined to change the life of my family. I know that it will be difficult for me to sustain the expenses for my studies as we are not well off. I used this to inspire myself to push harder in order to change our economic situation," he added.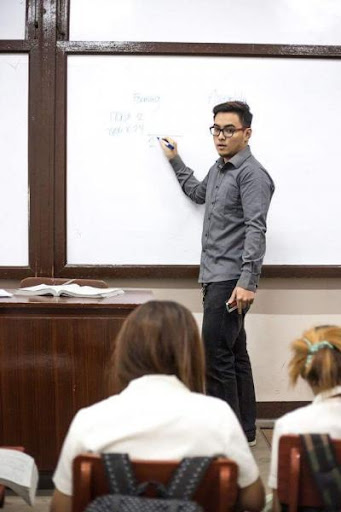 Atty. Kerven at the University of San Carlos.
Jay-Ann and Kerven were among the 2,103 passers out of 7,685 law graduates who took the 2019 Bar examinations.
Jay-Ann and Kerven's journey is an inspiration for other SM scholars who, like them dreamt of a better life for their families. True to its mission, the SM College Scholarship Program paved the way and helped them attain their dreams.