SM Foundation provides safety gears for Marawi frontliners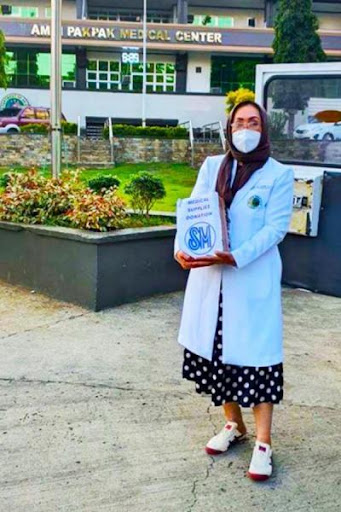 The COVID-19 crisis has been ongoing for several months now globally and across the country. This has been harder for the Marawi residents who are still trying to get back on their feet after the Marawi siege.
These residents of the war-torn city exhibited courage and positivity as they stood up after the dark chapter that happened in their city. The COVID-19 pandemic is another challenge that they need to overcome.
Since the week that it started admitting suspected COVID-19 cases, Amai Pakpak Medical Center (APMC) in Marawi City has already encountered shortage of personal protective equipment (PPEs) for its frontliners. From the account of Dra. Haifa Racman, the Medical Specialist IV and person in charge of APMC's Training Office, SM Foundation's PPE donations arrived just at the time when the hospital needed them most.
Racman highlighted that these PPE donations somehow boosted the morale of their frontliners and made them feel safer as they face and try to curb the spread of the coronavirus in their beloved city.
"We are all working together as one in fighting this pandemic. We need cooperation from everyone and full support from the government to provide for the needs of our countrymen. And we are grateful that SM Foundation was one of those who heeded our call," Dra. Racman ended.
This effort is part of SM's Php 270 million donation worth of medical supplies to hospitals nationwide with the aim to curb the spread of COVID-19.