SM Foundation bridges Davao scholars toward better lives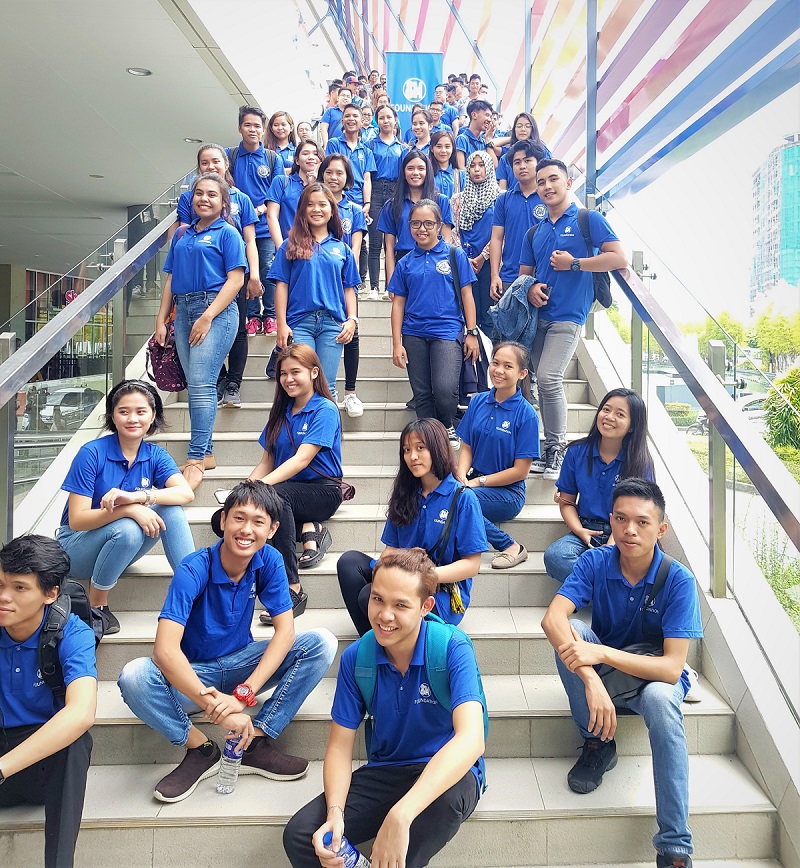 SM scholars in Davao
SM scholars may come from different provinces nationwide and schools, but there's one thing they sure have in common—their aspiration to uplift the economic status of their lives and of their families.
SM Foundation serves as a bridge to its scholars toward realizing their dreams. Its scholarship program stretches from Luzon up to Mindanao. In one of the covered areas in the South, the Davao Region, the program has produced 75 SM scholar graduates.
To help them in providing quality education to scholar beneficiaries, SM Foundation partnered with esteemed universities in the said region. Among the partner universities are the Ateneo de Davao University, University of Immaculate Conception, University of Mindanao – Main, Tagum, University of Southeastern Philippines, and University of the Philippines Mindanao - Davao City. There are 45 SM scholars currently enrolled in these schools.
Some of the current SM scholars and alumni from Davao shared how the program helped uplift their lives—setting them and their families free from the intergenerational cycle of poverty.
April Madarang Salazar graduated with a BS Electronics and Communications Engineering degree in 2007 from the Ateneo de Davao University.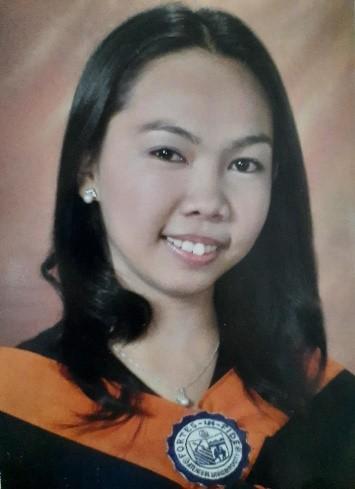 April Salazar
Aside from her college diploma, the scholarship opened many opportunities for Salazar even while she was still a student. As a 5th year ECE student, she qualified for three companies during the university job fair. After passing the board exam, she joined a Japanese manufacturing company in Cebu and had the opportunity to be trained in Japan. She went back to Davao after four years and started teaching at the Ateneo de Davao University-Electronics and Communications Engineering Department.
She was also given a chance to take up her masters' degree at the Ateneo de Manila University. She is currently the Chairperson of the Scholarship, Retention and Recruitment Committee of AdDU School of Engineering and Architecture.
"These opportunities wouldn't have come my way if not for the scholarship I received from SM Foundation. SM has provided me with a solid foundation that enabled me to pursue higher learning, since aside from the free tuition and allowance, they also have various activities that molds us to be better - to dream and do well in our chosen fields" she said.
Another SM scholar who studied at the Ateneo de Davao University is Jovani Tomale, currently a Manager (Reporting and Consolidation) at Majid Al Futtaim in Dubai, UAE.  He finished BS in Accountancy in 2013.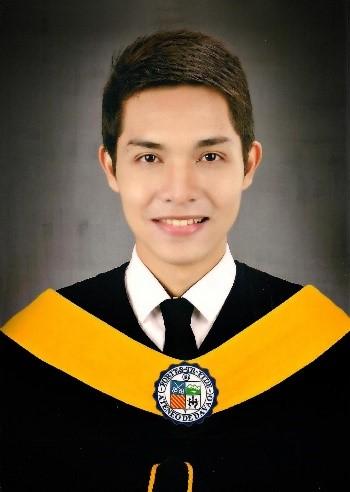 Jovani Tomale
Tomale recalled that because of the scholarship, he finished college without being a burden to his mother, an ukay-ukay vendor. Asked how he feels as an SM scholar alumnus, he said, "I feel very much privileged! I share it every time I introduce myself during class. I announced it as well during my wedding reception as part of my wedding vow! That's the impact of the scholarship program of SMFI - it becomes a part of who you are!"
When asked what his message is to the future SM scholars: "Don't rush the process, enjoy the journey, and always be thankful to those who support you."
At the University of Mindanao, sophomore John Mark P. Emam Jr. is studying for BS in Accountancy degree.  The third among four children of John Mark Sr, an Operations crew, and Marilyn, a volunteer cook for a non-profit organization, he learned about the scholarship from a former classmate and filed his application online. Pre-pandemic, one of the most memorable events for him was the opportunity to meet and greet fellow SM scholars from different areas in Mindanao.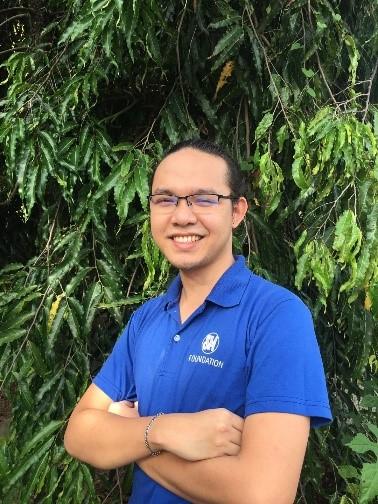 John Mark Emam Jr
"We had cinema, mall tour and inspiring talks from other scholars and SM scholar alumni. As I am still a scholar, I am grateful that SM Foundation Inc. is doing their best to provide memorable experiences to the scholars despite the hurdles brought by the pandemic," he shared.
He also had the privilege of meeting his benefactors on several occasions, "I can't express how thankful I am with their (Sy Family) generosity but I am making sure that all of their efforts and kindness are reciprocated by studying well."
John acknowledged it was impossible for him to go to college without the help of SM Foundation. "SM scholarship has changed my life and I am more than excited to let everyone have the same experience I am enjoying," he said.
Looking forward, he intends to take part in community help activities. "To future scholars, let us envision a future of people helping people not only to continue the legacy of Tatang but also for the better days of the generations to come," he concluded.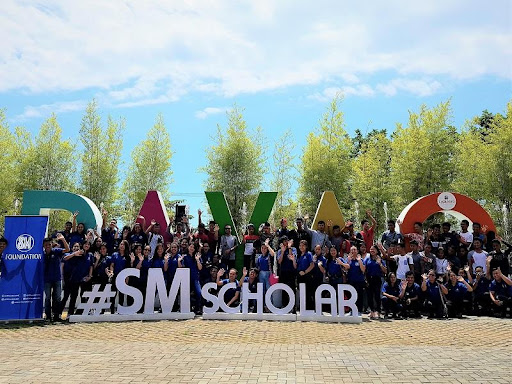 SM scholars in Davao
SM Foundation, through its Scholarship program, provides deserving and qualified students with access to college education and technical-vocational studies since 1993. To date, SMFI has produced more than 7,600 college and tech-voc scholar-graduates nationwide.