Felicidad T. Sy Foundation: Spreading Social Good through spiritual development programs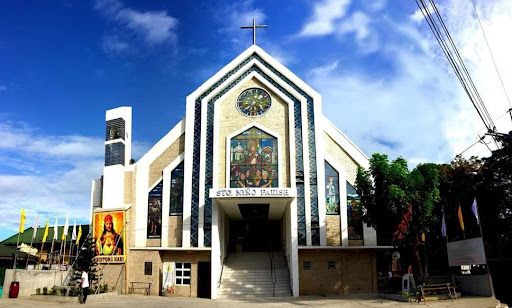 "Faith is like a solid rock where a community can be built on."
Words famously uttered by Mrs. Felicidad Sy.
Mrs. Felicidad Sy or "Nanang" as the SM family fondly calls her, is the better half of the late mall magnate Henry Sy.
Nanang's unwavering dedication to the Catholic faith brought about the creation of the Felicidad T. Sy Foundation Inc. (FTSFI). FTSFI supports the restoration and building of Catholic churches, provides SM employees with spiritual development programs, and carries out special projects enabling church leaders and ministers to spread social good through spiritual wellness and promotion of culture.
FTSFI continuously supports the televised Sunday mass held in its very first chapel, the Chapel of the Eucharistic Lord at the fifth-floor atrium of SM Megamall. This initiative aims to spiritually nourish and strengthen the faith of Filipinos despite the challenges brought about by the COVID-19 pandemic. The televised Sunday mass is organized by FTSFI in partnership with Agapetos Foundation, Inc. and aired live by CNN Philippines. According to FTSFI Executive Director Mel Elido, the Sunday mass broadcast reaches Filipinos worldwide in about 35 countries. Since many are unable to physically attend church services due to the pandemic, the reach of the televised mass is expected to increase.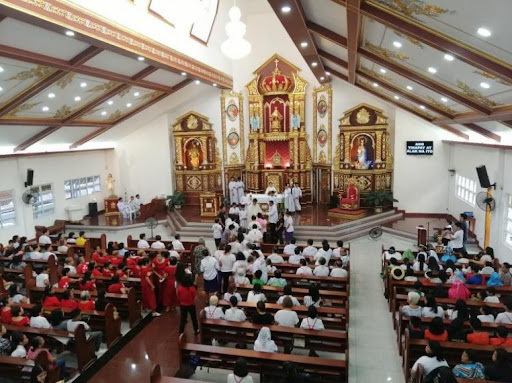 FTSFI-funded construction of Sto. Nino Parish in Calumpit, Bulacan (file photo).
Building cradles of faith
Since 2013, FTSFI has erected and maintains eight churches and chapels namely the Chapel of the Eucharistic Lord in SM Megamall; San Pedro Calungsod in SM Aura; Shrine of Jesus, the Way, the Truth and the Life beside the SMX Convention Center; San Pedro Calungsod Church in Cebu City; Mary the Queen Chapel in Jaro, Iloilo; Our Lady of the Miraculous Medal in General Uno, Cavite City. The newer ones are Our Lady of the Most Holy Rosary in SM North EDSA, Holy Family of Nazareth School in National University, and the Cross Tower in Cebu.
By building churches inside or beside SM super malls, FTSFI makes sure that it takes care of the spiritual needs of the mall employees and mall goers as well as provides a venue for worship for families who gather at the malls on weekends.
FTSFI also works with the nearby SM Mall to provide for the upkeep and utilities of the churches. This allows the host parish to use the collections for catechism and other community-based outreach activities.
Social Good for the Soul
Once circumstances allow, FTSFI will continue its social good efforts for SM employees, including the kasalang bayan or mass wedding. Since 2013, over 100 couples have been joined in matrimony via these mass weddings. The foundation has also held Confirmation for 130 persons.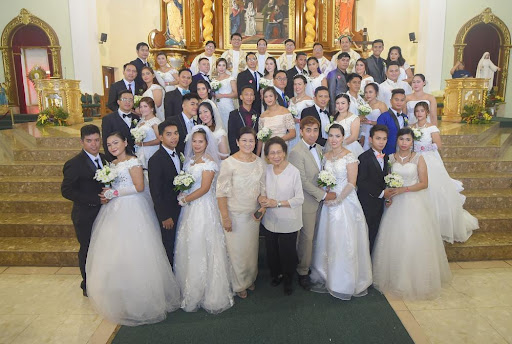 Kasalang bayan for SM employees (file photo).
The foundation has also held spiritual recollections, lector's formations, lector's renewal, and various learning sessions on sacristy upkeep and flower arrangement among others for over 2,850 participants.
Felicidad T. Sy Foundation is an affiliate of SM Foundation.