Battle Royale IX: Collaborating for Social Good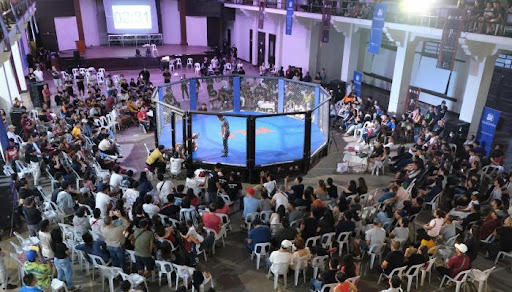 ​The crowd grew wild as the night deepens and the main event draws near
Filipinos are no strangers to organized sporting fights and as Mixed Martial Arts (MMA) now ranks among the world's fastest-growing sports, it is also getting bigger and brighter in the local scene. Despite the blood and heart-pounding action, who would've known that the sport can actually be a vehicle for spreading social good?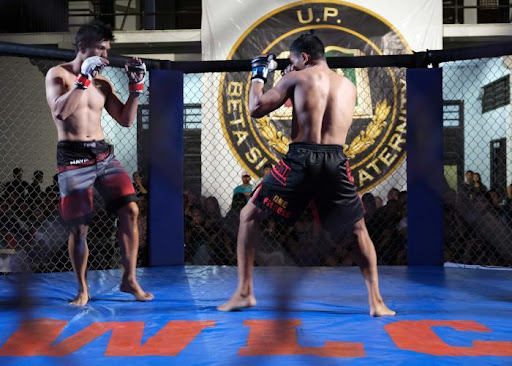 ​Battle Royale IX: #FightforSocialGood main event featuring MMA fighters Leo Vinci Diaz and Daryl Mayormita
From a factory worker to being a professional MMA fighter, twenty-two-year-old Daryl Mayormita of Midsayap, Cotabato shared that it has always been his dream as a child to become a boxer. But it was an unexpected surprise to him to become an MMA fighter.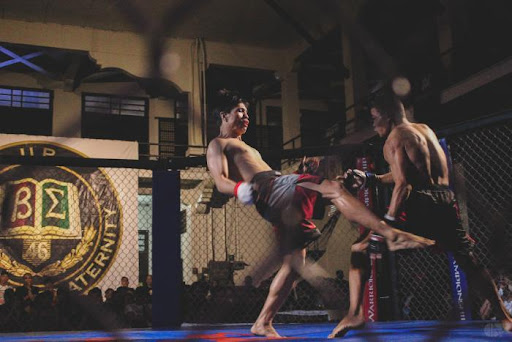 ​
Daryl narrated that when he came to Manila, he worked as a factory worker but after just about two months, an opportunity came for him to train for MMA for free. Because of his passion for martial arts, he grabbed the opportunity, resigned from his work, and found his calling as an MMA fighter. In a span of one-year of training and as an amateur fighter, he had already won three competitions.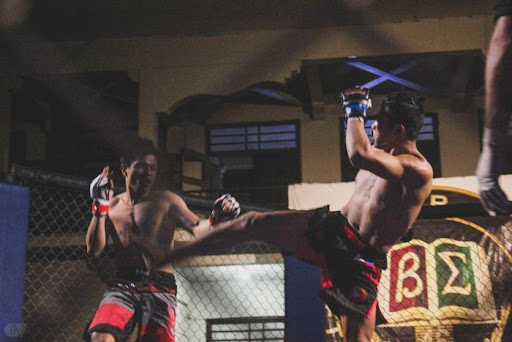 ​
Daryl was also the main event champion of "Battle Royale XI: Fight for #SocialGood," a mixed martial arts charity event of U.P. BETA Sigma Fraternity in partnership with SM Foundation held last February 14 at the University of the Philippines in Los Baños Laguna.
​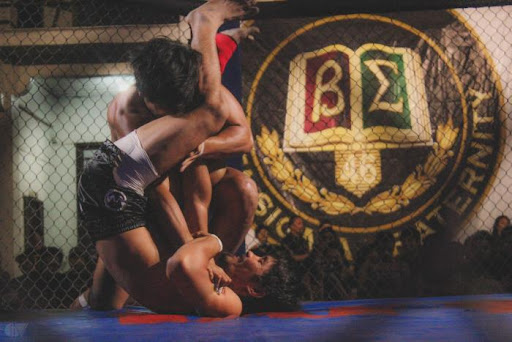 Daryl shared that his aspiration to be an internationally known MMA fighter stems from his advocacy for the youth to have other avenues of enjoyment and entertainment, not just through the use of gadgets. "I encourage the youth to engage themselves in sports, specifically in MMA instead of focusing more on social media because it promotes self-discipline and equips the youth with the necessary skills in defending themselves" he shared.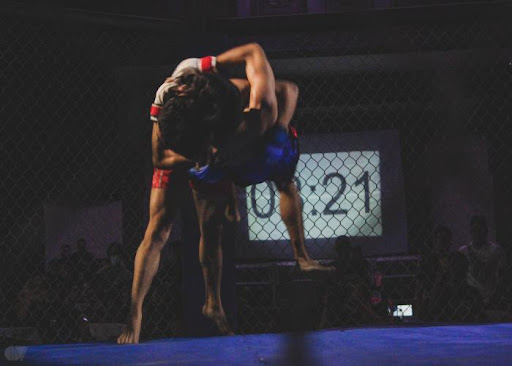 ​
Meanwhile, Los Baños, Laguna native Leo Vinci Diaz was Daryl's opponent. The 28-year-old lad first worked as a government employee before shifting as a Muay Thai fighter. His drive for MMA enabled him to impart to others the benefits of immersing, learning, and practicing the sport, which he believes is a tool for self-defense and self-discipline as well.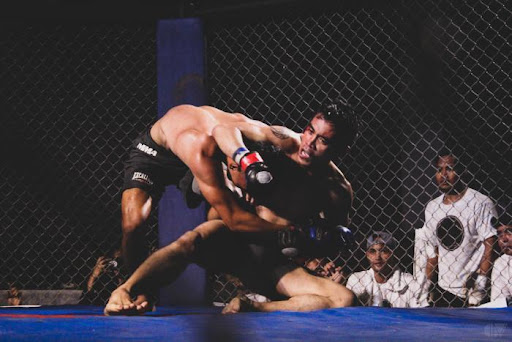 ​
Through the years, SM Foundation has maintained its reputation as a champion for spreading social good. This is the first time that SM Foundation collaborated with an organization in spreading social good and launched an initiative related to sports apart from their regular Education, Health and Wellness and Sustainable Agriculture programs.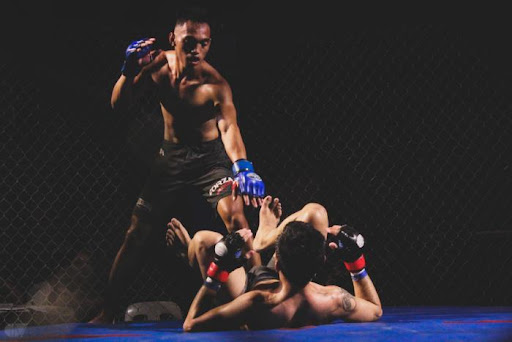 ​
SM Investment's Assistant Vice President for Corporate Affairs Victor Persius Chan stressed the importance of SM Foundation's partnership and collaboration with different organizations in spreading social good. "Collaboration gives us a chance to widen our reach in spreading our advocacies. By supporting Battle Royale IX, we were also able to provide an avenue for MMA enthusiasts to take part in spreading social good through their ticket purchases – which will then be used by the organizers in conducting their social good program for kids in grassroots communities."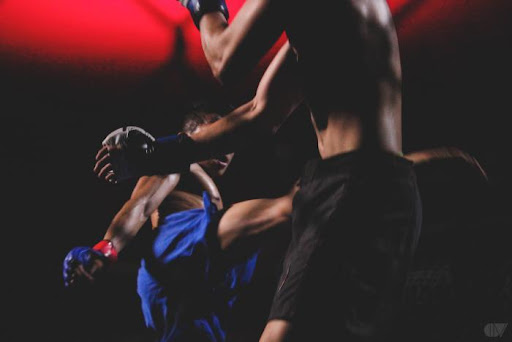 ​"Aside from the MMA enthusiasts, we were also able to give the fighters a chance to take part in raising funds for a social advocacy. Win or lose, they step out of the ring as champions of social good!" Chan added.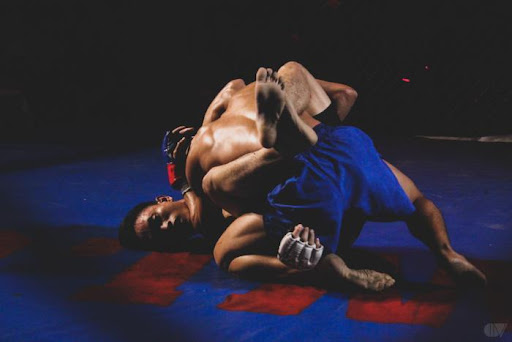 This year's Battle Royale featured nine bouts and 18 athletes from different areas and weight classes from Metro Manila, CALABARZON, and Region II. Proceeds from the event will be used for U.P. BETA Sigma Fraternity's annual charity event called "Operation Big Brother" which aims to bring cheers and joy to the less privileged children, particularly street children in Los Baños, Laguna.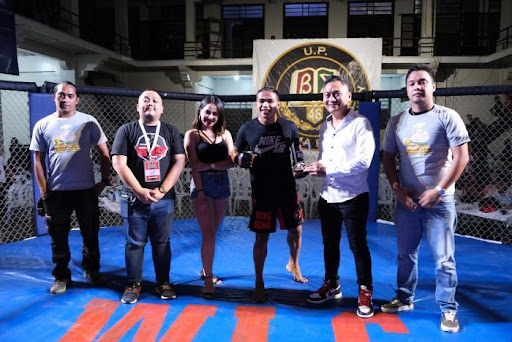 ​EJ Vargas, President of UP Los Baños Beta Sigma Fraternity (2nd from the left),
Battle Royale IX: #FightforSocialGood champion Daryl Mayormita (3rd from the right) and
SM Investment's Assistant Vice President for Corporate Affairs Victor Persius Chan (2nd from the right)