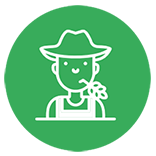 Number of Farmer graduates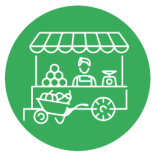 Farmers selling at Farmer's Market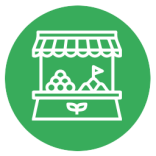 KSK Farmer's Market Established
Farming Hope
We help bring back hope in farming by updating the agricultural knowledge of our farmers through the Kabalikat sa Kabuhayan Farmers' Training Program. For 12 weeks, farmers are taught on effective backyard planting and small-scale farming techniques for fruits and vegetables. This helps improve the quality and quantity of their crops as well as provide organic food for their families. We also assist farmers who form cooperatives by linking them to local markets and SM suppliers for a more stable source of income.
Kabalikat sa Kabuhayan
Rural Farmers' Training
Urban Farmers' Training
Program Partners
Department of Agriculture
Local Government Units
Department of Social Welfare and Development
Macondray Plastics Products, Inc.
Harbest Agribusiness Corporation