Zamboanga school receives Christmas gift from SM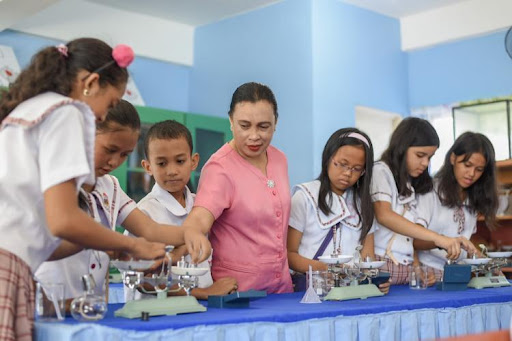 Science Laboratory Room
Christmas came early for the students and teachers of Zamboanga Central School-SPED Center (ZCS-SC) as they received a two-story, four-classroom school building from SM Prime, through SM Foundation (SMFI), last December 5 in Zamboanga City.
This SM school building is complete with armchairs (some are designed for left-handed students), teacher's tables and chairs, wall fans, wall clocks, washrooms, and panoramic concave whiteboards in each classroom. Also, SM Investments Corporation provided the school with computers that the students may use to further enhance their digital skills.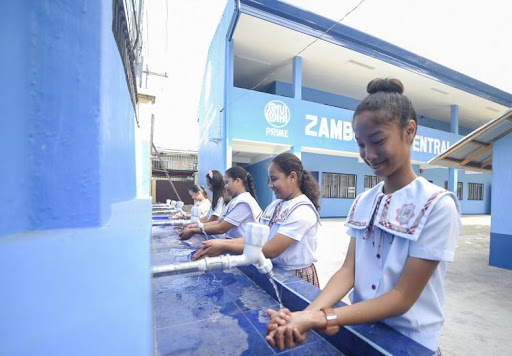 Handwashing facility​
​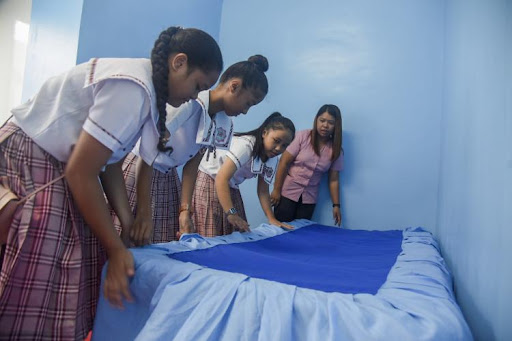 Home Economics Room
In preparation for the secondary studies of the learners, two classrooms have been made into a Home Economics Room and a Laboratory Room.
Medical mission
Aside from the school building turnover effort, SM Foundation also held a two-day medical mission from December 4-5 at ZCS-SC which targeted the more than 620 wasted and severely wasted ZCS-SC learners, including their parents and siblings.
Necessary medical test and procedures were conducted to determine the cause of the students' malnutrition.  Multivitamins and other medication were distributed afterwards to address the medical team's findings. To sustain the progress of the children, SM Foundation will monitor the beneficiaries' improvement for six to nine months.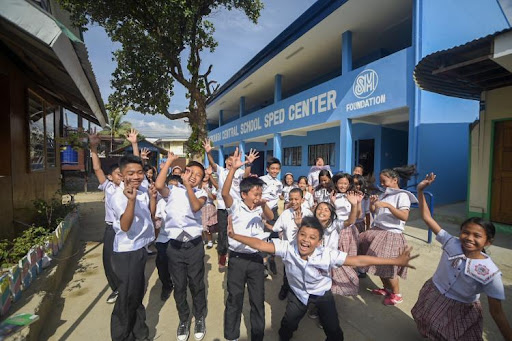 Ecstatic students of Zamboanga Central School as they received the new school building from SM.
And to promote the love for reading – which will eventually improve the reading and comprehension of the students of ZCS, SMFI and SM City Mindpro representatives conducted a storytelling activity.
Present at the event Zamboanga City Mayor Beng Climaco; SM Supermalls Regional Manager for Mindanao Jonathan Nick Santos; SM City Mindpro Mall Manager Lucino J. Agraviador and Marketing Manager Masayuki F. Sakai; SM-EDD Engr. Aldin Ladjamatli; SMFI Executive Director for Education Linda Atayde; and other representatives from SM and partners.