Urban farming opens economic opportunities for a KSK graduate
​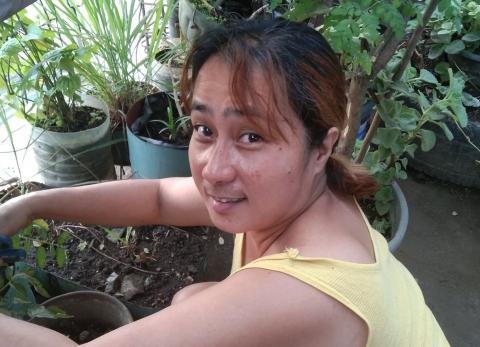 SM Foundation's Kabalikat Sa Kabuhayan farmer-graduate Hiyasmin Baling
Urban farming proved to be very helpful particularly now that we are facing a pandemic. This encourages urban dwellers to use their limited space at home to grow their own food. If they have a bountiful harvest, it may even serve as a source of income for them.
This has been the scenario for Hiyasmin Baling and her husband Gabriel Balsa, both graduates of SM Foundation's Kabalikat sa Kabuhayan (KSK) Farmers' Training program in 2019.
After completing the program, Hiyasmin and Gabriel decided to convert the rooftop of their house in Antipolo City into a full-blown garden of vegetables, fruits, and ornamental plants. Among their produce are eggplant, tomatoes, lettuce, lemon grass, okra, Chinese kangkong, ampalaya, and pechay.
Before the pandemic hit the country, Hiyasmin runs a beauty parlor at their home that served as their main source of income. But her enterprise became unstable due to the community restrictions imposed by their LGU in order to prevent the spread of COVID-19. To keep their finances afloat, Hiyasmin and her husband decided to focus more on planting.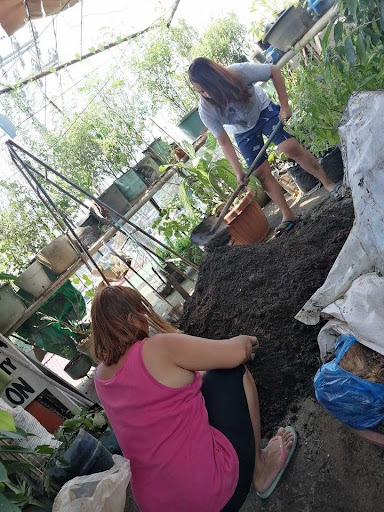 KSK farmer Hiyasmin, together with her daughter, preparing their organic soil product.
With the skills and knowledge they learned from KSK, the couple was able to harvest quality products which they are now selling on the ground floor of their house. "We have already earned P10,000 from selling strawberry plants alone. We also sell vegetable seeds, and planting materials, including our own fermented loam soil which is rich in organic materials," Hiyasmin shared.
"I never imagined I could grow and propagate strawberries here in Antipolo. I just tried my luck and it brings me infinite pleasure knowing I succeeded in propagating and growing strawberries and even Blue Ternate—its flowers have numerous health benefits, which is why so many people want this plant in their backyards," she added.
"SM Foundation's KSK program really helped our family, especially during the pandemic. The farming technologies that we learned during the training gave us an alternative livelihood especially now that our primary source of income is not operational. May God bless SM and the SY family for their humble deeds that open opportunities to people in grassroots communities," Hiyasmin concluded.
​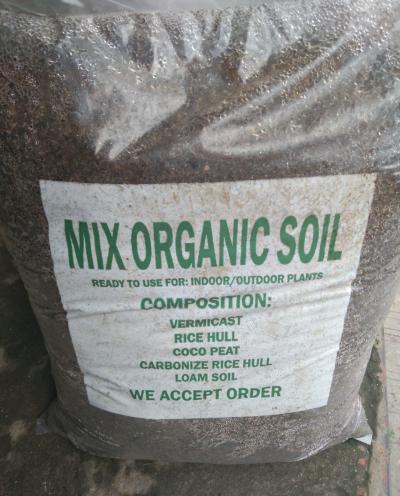 KSK farmer Hiyasmin's mix organic soil product
Kabalikat Sa Kabuhayan (KSK) program aims to bring modern and sustainable farming skills to both rural and urban communities to help farmers have food on their tables and have potential economic opportunities. To date, the program has trained more than 26,700 farmers from almost 3,360 barangays in 880 cities/municipalities.