Uniqlo, SMFI bring new life to health centers in Rizal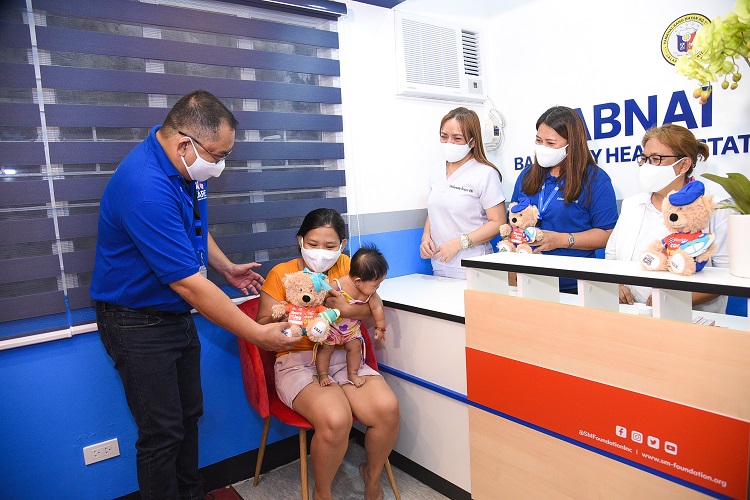 SM Volunteers and health workers at Abnai Barangay Health Station in Taytay provide assistance to residents of the community after a medical check-up.
The pandemic reminded us of the unpredictable nature of health. But along the same vein, it showed us the strength of collaboration in the community–one that has remained constant throughout the course of COVID-19.
Especially in local healthcare systems, we saw how the combined efforts of community volunteers, frontliners, and members allowed us to slowly pivot toward health, safety, and recovery.
To further empower community health, SM Foundation, Inc. (SMFI) and Uniqlo recently collaborated to upgrade three new health facilities in Rizal–the Abnai Barangay Health Station in Taytay, the San Roque Barangay Health Station in Angono, and the Angono Rural Health Unit II- Mahabang Parang building.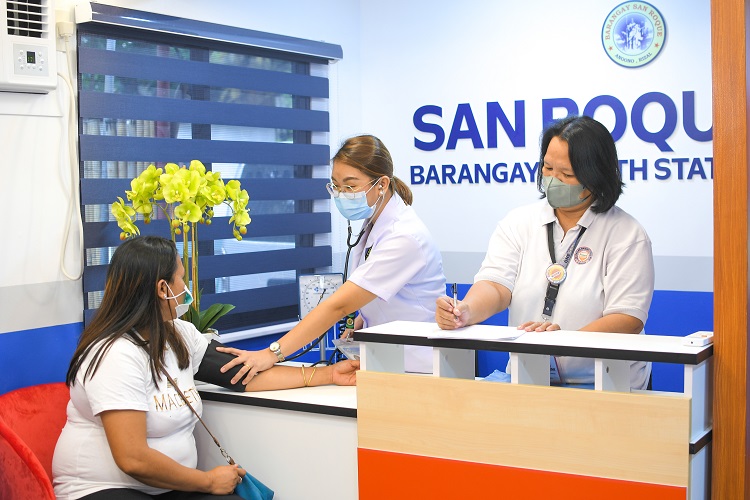 Through the partnership of SMFI and Uniqlo, quality preventive and primary care for community members are accessible at the newly refurbished San Roque Barangay Health Station.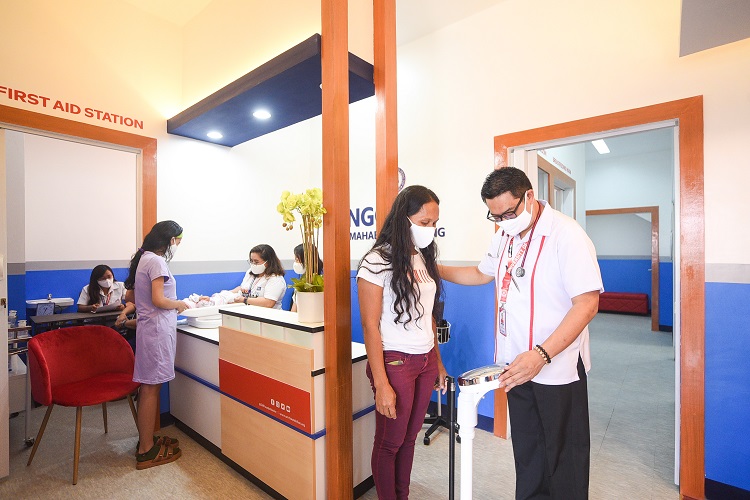 Health workers of Angono Rural Health Unit II provide assistance and care to patients in their newly upgraded building.
Aside from improving the health environment, SMFI and Uniqlo also provided mobile play cabinets for children, medicine storage cabinets, essential medical equipment, furniture, and appliances necessary to deliver strong preventive and primary care services to their respective communities. The health facilities also received emergency Go Kits+ to help boost their emergency and disaster response.
Medical care whenever, wherever
During the inauguration and turnover ceremony of the 13th health center upgraded through the partnership, SMFI Executive Director for Medical Programs Connie Angeles thanked local medical frontliners as she underscored the value of promoting accessible, quality, and patient- and family-centered care to reduce hospital congestion and achieve better healthcare outcomes.
"In these trying times, we believe that health centers are vital for community surveillance and response. With the country weathering various natural disasters and the COVID-19 outbreak, we have seen that an uncontrolled spread of communicable diseases after a natural disaster has been a great challenge, especially in grassroots communities," Angeles noted.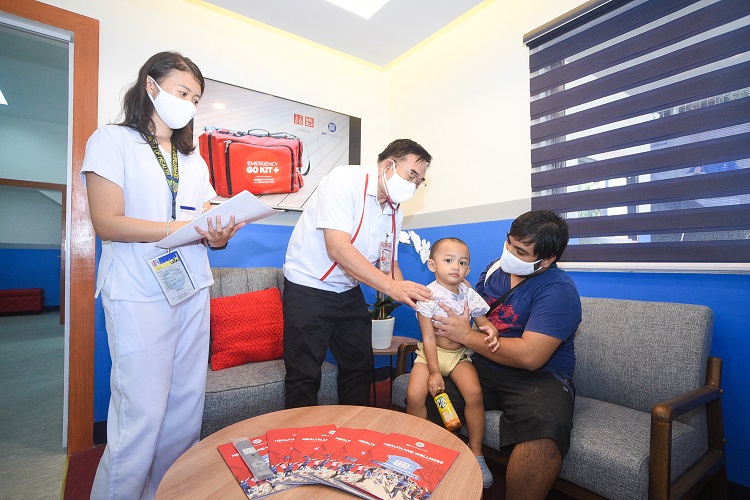 ​ Health workers of Angono Rural Health Unit II provide assistance and care to patients in their newly upgraded building.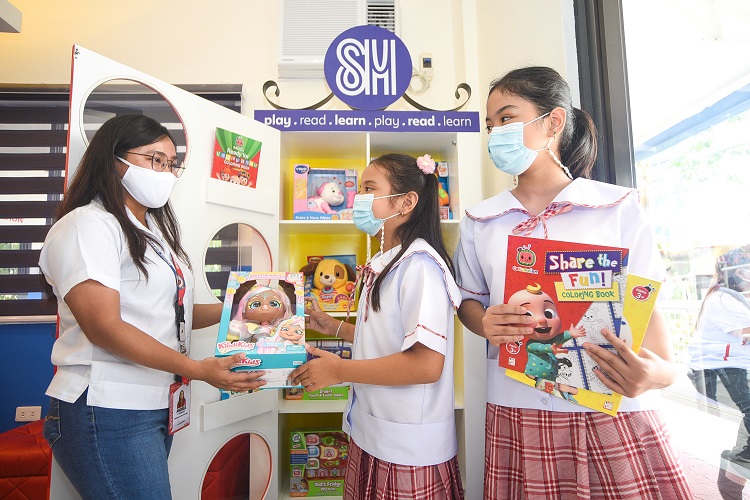 Students visit the mobile play cabinet installed by SMFI and Uniqlo to give them a comfortable stay as they wait for a medical check-up in Angono, Rizal.
"We do hope that this collaboration for social good with Uniqlo will reduce the vulnerability of your community in times of disasters, and provide you with a strong medical infrastructure that will ensure the welfare of our stakeholders and provide you with access to medical care services, whenever and wherever they need it – even in times of disasters," she added.
The SMFI's Health and Wellness Program upgrades public health centers of grassroots communities, complemented by its medical caravans across the country. To date, it has renovated more than 160 health and wellness centers and served more than one million patients in its medical missions.
To know more about the social good programs and stories of SMFI, follow SM Foundation on Facebook, Instagram, Twitter, and YouTube @SMFoundationInc.