UNIQLO, SM Foundation partner in bringing aid to typhoon victims in the Philippines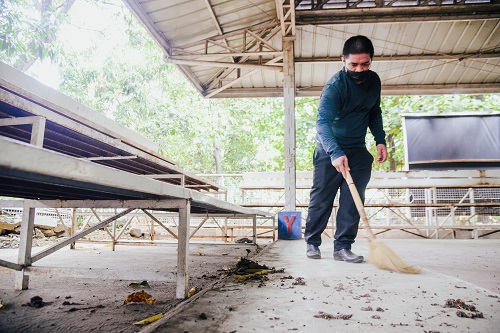 Clean-up drive in Angono, Rizal.
UNIQLO Philippines, in collaboration with SM Foundation (SMFI), continues to aid families affected by the typhoons in the country through various efforts that will help them get through their current ordeal.
Among the assistance and intervention given to the affected families are the following: food supplies distribution, clean-up drives, reconstruction of damaged housing, and building preventative infrastructure in areas prone to flooding. This sustainability initiative will be extended until May 1, 2022.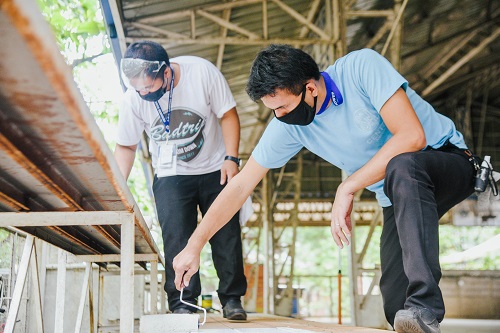 Clean-up drive in Angono, Rizal.
This project commenced in November 2020, when the Philippines was hit by super typhoons Rolly and Ulysses. Fast Retailing Co., Ltd., Uniqlo Philippines' parent company, donated 1 million USD (approximately 48 million in PHP) and UNIQLO Philippines provided 300,000 pieces of AIRism masks for the aid and protection of families displaced by the typhoons.
"We are grateful to be welcomed by the Filipino community when we opened our first store in 2012. We would like to show our appreciation by doing what we can to support relief and recovery efforts. LifeWear is not just about clothing. It's a commitment to make people's lives better in any way we can and improve their quality of life," says Masayoshi Nakamura, Chief Operating Officer of UNIQLO Philippines.
A social good collaboration to provide hope
This social good partnership between UNIQLO and SMFI has brought light and smiles to Filipinos affected by calamities and crises.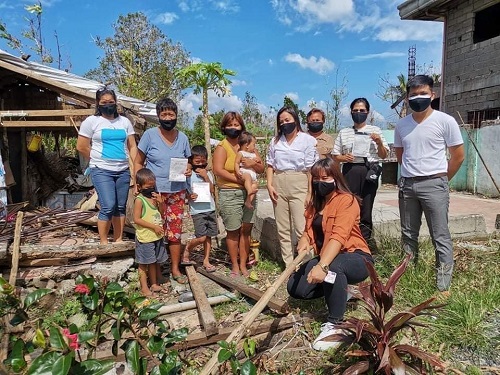 Distribution of Uniqlo AIRism masks in the Bicol Region
Through SMFI's Operation Tulong Express (OPTE) program, part of the pledge from UNIQLO was converted into food supplies which were distributed to more than 32,000 families in Camarines Sur, Camarines Norte, Albay, Rizal, Marikina City, Bulacan, Isabela, and Cagayan Valley last December 2020 for those who were still stranded in evacuation centers for Christmas, and during major lockdowns, when they had limited access to resources.
Moreover, another product of this collaboration is the provision of construction materials to help more than 1,000 families rebuild their homes that were damaged by the typhoons. In preparation for the safety of the communities in the coming rainy season this year, evacuation centers in Marikina, Cagayan, and Bicol were also cleaned and refurbished.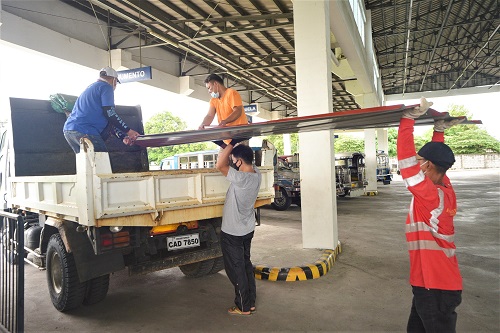 Turnover of construction supplies in Bulacan to be used in rebuilding homes damaged by the recent typhoons.
UNIQLO, through SMFI's Health and Medical program, has also started renovating select barangay health centers in Camarines Sur, Albay, Marikina City, Bulacan, Isabela, and Cagayan Valley. These health centers, which will also be furnished with basic medical equipment and supplies, will provide families in grassroot communities access to immediate medical care. In addition, the facilities will be children and senior citizen friendly as it will also include a Mobile Play Cabinet and waiting lounges.
Through these social development efforts, UNIQLO strives to make a positive impact to the society. It can be noted that UNIQLO and SM Foundation have been working together in spreading social good in communities since 2012. Last December 2019, UNIQLO Philippines partnered with SMFI to help the communities that were affected by the earthquakes in Mindanao by providing Php2.5 Million for food assistance; and in January 2020, UNIQLO Philippines also donated Php2.5 Million to help build houses for the families that were displaced due to the Taal Volcano eruption in Batangas.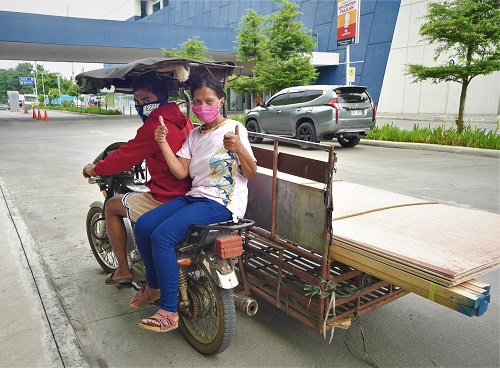 Turnover of construction supplies in Bulacan to be used in rebuilding homes damaged by the recent typhoons.
Aside from the continuous run of its social good programs, which all intend to improve the quality of life of Filipinos, SM Foundation—the corporate social responsibility arm of SM—also actively partners with organizations and government agencies to further strengthen its reach to those in the grassroot communities.