Turning challenges to success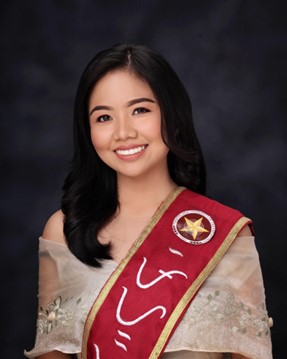 Summa cum laude graduate and SM scholar Alyza Jane Adduan caps a fulfilling college journey.
There's an old adage that says earning a degree is a rite of passage. Finishing college is truly a culmination of years of hard work and perseverance. As one throws a graduation cap in the air, one begins to open a new journey in the so-called real world.
This milestone holds a special place in the hearts of students, especially those who once thought they wouldn't get this far due to financial constraints. They hold strong grit and eagerness to write a new chapter of their lives–a chapter about opportunities, success, and giving back.
Alyza Jane Adduan and Leryelle Adiao, both SM scholars, have recently earned their diplomas and are on the first page of a new chapter of their lives.
For a better tomorrow
SM scholar Leryelle was a Pasay City Science High School alumna, finishing Senior High School with High Honors.
She attributed her success then and now to the sacrifices of her parents. Her mother gave up her 20-year career as an industrial engineer to focus on raising her daughters. Mrs. Adiao and her husband chose to start a business as it was a way to earn a living while seeing her children grow.
However, his father, who then worked as a freelance photographer and web developer, was hospitalized for two months. Her family had incurred debt as her father's insurance benefit was not enough to cover the medical expenses. Her father succumbed to lung cancer in 2019.
To sustain the family's needs, Mrs. Adiao worked as a preschool teacher and online seller of souvenir items. Despite being on her own, she powered through. Determined to send her children to college, she scouted for scholarships when she came across SM Foundation.
Leryelle submitted all requirements, went through the application process, and got admitted to the program.
"The biggest challenge was our finances. We were not ready for the unforeseen emergency, so we had to live from paycheck to paycheck," she said. She openly shared that she would not be able to continue college without her SM scholarship. Added to this, her allowance from the SM Foundation lightened the financial burden as it was a big help to their family.
While COVID-19 posed challenges, she was determined to finish her on-the-job training online and study for her major subjects, thanks to the love from her mother and sister and the support from SM Foundation.
The foundation's support and her family's unconditional sacrifice motivated her to become a cum laude graduate in Computer Science at the Asia Pacific College in Makati.
Taking her life experiences and learnings as an SM scholar, she is ready to create a more vibrant chapter with her family.
While awaiting to start her employment with a multinational banking and financial services company, she is working as a part-time content writer. She is eager to become more proficient and successful in various fields of data management to help her family.
Choosing to continue
Growing up, SM scholar Alyza would pretend to be a teacher when playing with her friends. Since then, she had an inkling that teaching would form part of her life.
"My older brother is a Math teacher, so I wanted to be like him. But, when I was in Grade 9, I was even more inspired by my English Teacher, Ms. Mara, to pursue education and major in English," she recalled what fueled her to pursue a degree in education. "I always admired my English teachers because of their uniqueness, teaching approaches, and strategies. So, I told myself, 'I want to be one."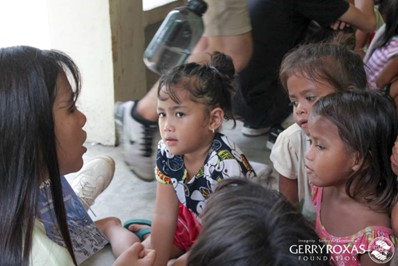 With a lifelong passion for teaching, Adduan took up Secondary Education at the Polytechnic University of the Philippines (PUP) through SM Foundation.
Staying true to her dreams, she took the Humanities and Social Sciences (HUMSS) track at AMA East Rizal. She was a consistent top student, received several special awards, and was the only student in her strand to graduate with the Highest Honors, garnering a GPA of 98.
Moving closer to her dream, she took a Secondary Education course majoring in English at the Polytechnic University-Main Campus. Throughout her four-year academic journey, she was a consistent President's Lister, with an average grade between 1.00-1.30.
But her college life wasn't always easy. She was in third-year college when the pandemic struck. While adjusting to the online setup and working on her thesis, she managed her role as the editor-in-chief of The Limestone, the student publication of PUP-College of Education.
"There were days when I still felt tired as soon as I woke up. There were also times I felt I was juggling too many responsibilities as I am committed to many activities," she said.
"I was a student leader and an academic achiever, but I had to remember, too, that I am a simple human with personal struggles. So when I spent time in church and showed devotion to God, I felt rested," she added.
Thankfully, with her SM scholarship–one burden was lifted off her shoulders: the tuition fees and monthly allowance from SM Foundation, which she used for school-related expenses. This allowed her to focus and excel in her academics and co-curricular endeavors.
"SM Foundation did provide not only monthly allowances but also non-academic opportunities like Christmas break and summer jobs. These gave me a chance to earn and help with my family's expenses while honing my skills in customer service," she said.
A perfect end to her college life, Alyza graduated summa cum laude with job offers lined up in Metro Manila. But, to give back the kindness she experienced through SM, she opted to teach in her hometown in Antipolo.
"As an SM scholar, I learned to always choose to continue. Thanks to my SM scholarship, I was able to fulfill my childhood dream of becoming a teacher. Today, I am enjoying every waking day, molding the minds of future generations," she said.
Working towards a better tomorrow through education
Since 1993, SM Foundation's scholarship program has enabled deserving and qualified students to fulfill their dreams through college education and technical-vocational studies. Today, SMFI has produced more than 8,000 scholar-graduates.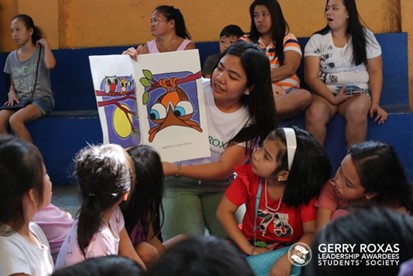 The SM scholar joins co-curricular school activities where she can give back to communities through education.
The scholarship was anchored on the belief of SM Foundation founder Henry Sy Sr. that education is the greatest equalizer and that if he could help send one child to school, that child could then help his or her siblings finish schooling, and together, they can help uplift their family out of poverty.
Learn more about stories of scholar-graduates or SMFI's education initiatives today. Visit www.sm-foundation.org or follow its social media accounts (Facebook, Twitter, Instagram, and YouTube): @SMFoundationInc
​