The challenges of COVID-19: Redefining CSR | By: Debbie Sy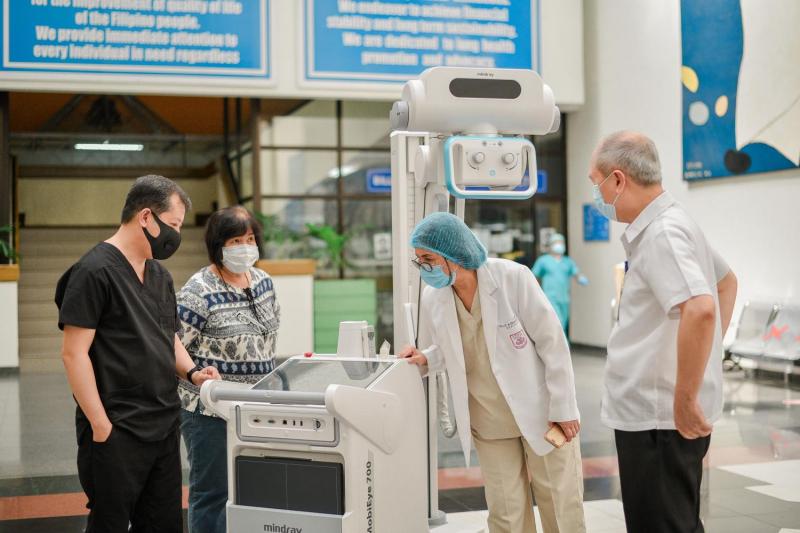 While the definitive aftermath of the COVID-19 health crisis is yet to be seen, its immediate and ongoing impact has affected lives and businesses immensely. The country's health system continues to grapple with the task of containing the disease and tending to the infected, while the government is seeking ways to ensure the welfare of everyday Filipinos while carefully jumpstarting the economy once more.
Amid all these, a clear challenge to the private sector has emerged—to help address the host of social issues that has come along with the pandemic. These include food security, unemployment, health services, continuity of basic education and many more. The United Nations (UN) has even made a call for efforts to build more inclusive and sustainable post-coronavirus economies that are more resilient in facing previously unforeseen global challenges such as pandemics.
Similarly, the role of corporate social responsibility (CSR) has never been more important than today, and there is an urgent need to redefine it given the emerging new needs of our society. Going about with the usual CSR is no longer sufficient. In order to suitably respond to the challenges faced by our stakeholders, there is a need to carefully reassess resources and strategies of social investment initiatives.
This pandemic has brought us to see how the welfare of each sector of society is inextricably linked to the greater good of our nation. Thus, measures should be put in place to ensure the safety and security of all.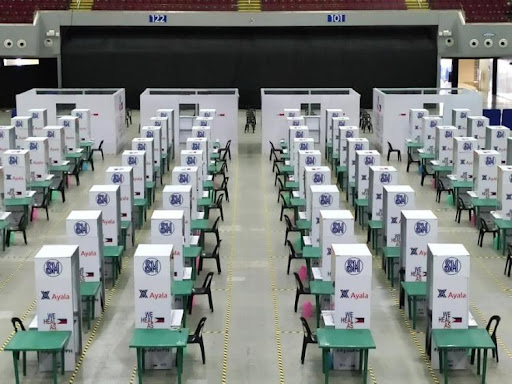 Given the infectious nature of the coronavirus, key to mitigating its spread is accurate and efficient testing. As early as June, we funneled our resources to bolster the testing capacity of our nation's healthcare system. One of the most vital synergies that SM undertook in cooperation with the Department of Health, the Philippine Red Cross, the National Action Plan Against COVID-19, the PNP Medical Corps and other private sector partners was the creation of a COVID-19 mega swabbing facility at the Mall of Asia Complex, with 72 test booths and a capacity of up to 1,500 RT–PCR (reverse transcription polymerase chain reaction) tests per day.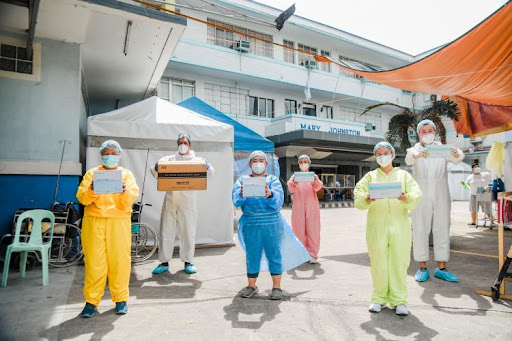 Through SM Foundation Inc (SMFI), over P36 million was allocated to distribute 20,000 PCR test kits and 48,050 RNA test kits. More so, 65 ICU-grade ventilators, five (5) digital x-ray machines, and eight (8) ultrasound machines were donated to beneficiary hospitals across the country. In addition, more than 164,000 KN95 masks, 585,400 3-ply masks, and more than 74,800 face shields were also provided to our medical front-liners. Meanwhile, a partnership with Uniqlo Philippines provided PCR kits good for 4,000 tests and worth more than P5 million to the University of the Philippines–National Institutes of Health (UP–NIH).
In terms of providing immediate relief and assistance, through SMFI's Operation Tulong Express (OPTE) program, SM distributed more than 85,400 Kalinga packs, amounting to P33.52 million, in grassroots communities nationwide.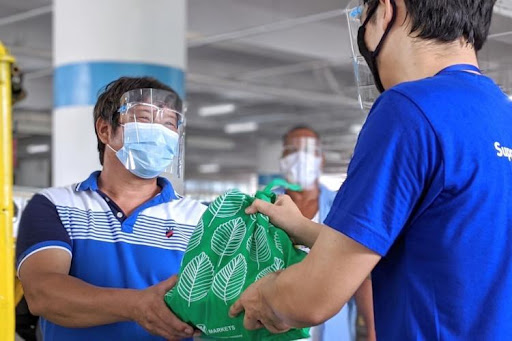 Through joint efforts, SM has donated over 300 million pesos worth of essential medical supplies and equipment, and relief goods thus far.
Although the implementation of our social good programs is threatened with the physical limitations of community quarantines across the country, we were still able to ensure the continuity of our social good programs on Education, Health and Wellness, Sustainable Agriculture and Relief Operations by utilizing our social media assets and adherence to health and safety protocols for on-site program implementations.
How we respond now as business leaders and CSR managers to these changes will be remembered by our employees, our clients, and the general public for years to come. The goal now is to transform current responses to the health crisis into integral corporate plans that will ensure business continuity.
Debbie Sy is the Executive Director of SM Foundation Inc.