Spreading Social Good in Cebu through SM Scholarship Program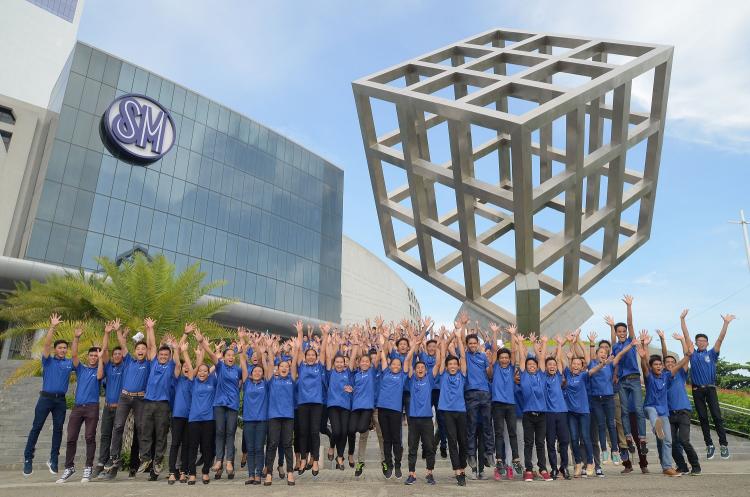 SM scholars in Cebu (File Photo)
"To accomplish great things, you must not only act, dream and plan BUT believe in that dream."
These encouraging words were from SM founder Mr. Henry "Tatang" Sy, who in 1993, established the SM college scholarship program—a social good vehicle that intends to carry out his vision of providing quality education to youth in grassroot communities. The late SM patriarch believed that if you send one child from an economically challenged family to college, that child would have more opportunities to have gainful employment and later on uplift the economic status of one's family.
Each school year, the social good program attracts over 6,000 applicants - wherein applicants undergo written examination and interview. If shortlisted, the SM Education team conducts home visits to know the applicants further.
Scholars are given the option to pursue their desired college courses specializing in computer science, information technology, and engineering courses; accounting and allied business courses; and elementary and secondary education degree programs. Through the years thousands of youth have been given a shot at a college education nationwide - including Cebu, wherein 150 SM scholars and alumni come from - and here are some of their stories.
Laborer's son dreams big for his family
One of the current scholars in Cebu is 20-year old Nathaniel R. Fabular of Hilongos, Southern Leyte, presently a sophomore pursuing Bachelor of Science in Accountancy at the University of San Carlos. Being accepted as an SM scholar serves as an inspiration for him in pursuing his dream for the future.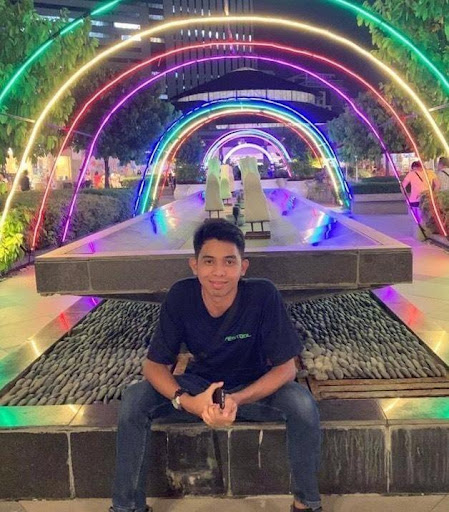 SM Scholar Nathaniel Fabular
"When the SM foundation sent an email informing me that I was accepted as a scholar, I was really on cloud nine. I'm really grateful to Tatang and the SM Family for this opportunity. They shed some light in my path in order to achieve my dream," Nathaniel said.
Two years from now, Fabular will be graduating and aims to pass the CPA board examination. He is also considering post-graduate studies in law. But, his priority once he graduates is to get a job so that he will be able to support his younger siblings in finishing their education.
"If I can get a chance, I want to work with the SM Group. I also want to give back to what the SM Foundation has given to me. I will do that by continuing the Legacy that Tatang has started - which is extending hands to the community," he stated.
The SM Brand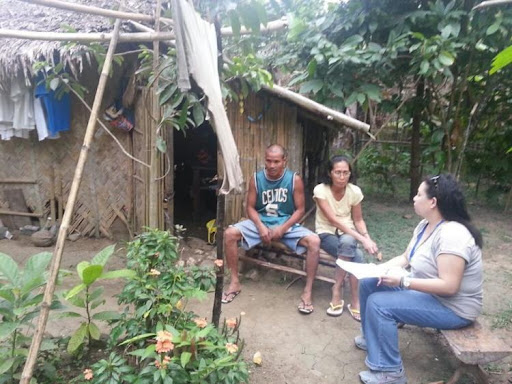 Conduct of house visits for the SM scholarship program (File Photo)
SM scholar Jose Rey Tabuco Buenavista, 34, graduated from the University of Cebu.  He is now married with three children. Looking back, he pointed out "I was able to find a job immediately because I informed the job interviewer that I am a proud SM scholar."  The interviewer asked what he meant and he proudly replied "I graduated as a scholar of SM, one of the largest conglomerates in the Philippines." To which the interviewer said, "Oh, wow very nice! You are very welcome here! Can you start tomorrow?"
Applying the culture of an SM scholar has earned him the respect of his colleagues. From being a member of a project staff, he moved up to become a supervisor and eventually a manager. And to further his career and learning, he is currently pursuing his MBA at the Ateneo Graduate School of Business (AGSB).
Just like Nathaniel and Rey, you may also achieve your dreams in life through the help of the SM College Scholarship Program. The online application for SY 2021-2022 is open until March 26, 2021. To apply, visit https://scholarship.sm-foundation.org. For more updates, follow SM Foundation's official social media accounts (Facebook, Twitter, Instagram, and YouTube): @SMFoundationInc.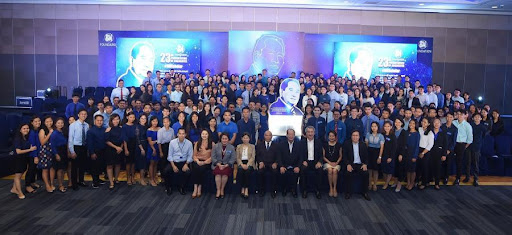 SM Foundation, through its Scholarship program, provides deserving and qualified students with access to college education and technical-vocational studies since 1993. To date, SMFI has produced almost 5,500 scholar-graduates nationwide.