SMFI promotes inclusivity, taps members of These-Abled Persons Foundation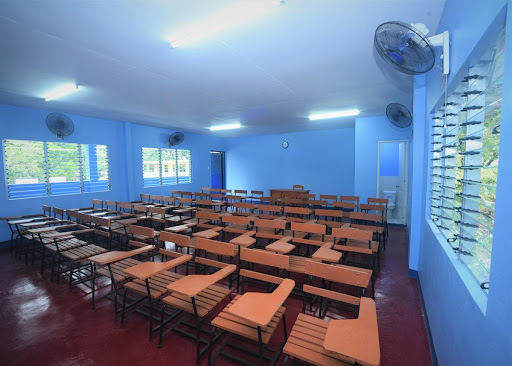 The student armchairs and teacher's desk set made by the members of the Foundation for These-Abled Persons.
SM Foundation is adamant in promoting the valuable contribution of all Filipinos in nation-building, including those who are differently-abled. For its School Building Program, SM Foundation taps the members of the Foundation for These-Abled Persons to make the teacher's desk sets and student armchairs.
This strategy gives opportunities to persons with disabilities (PWDs) to be economically self-sufficient while showcasing their great talents and skills.
Just recently, SM Prime, through SM Foundation, turned over a two-story, four- classroom school building to Kalalake Elementary School (KES) in Olongapo City, which comes with 200 armchairs (some were designed for left-handed students) and four teacher's desk sets – all of which were products of Foundation of These-Abled Persons members.
Aside from the building itself, the school building is also complete with wall fans, concave blackboards, wall clocks, and a restroom inside the room. It also boasts a ramp and a toilet on the ground floor which makes it accessible to PWDs.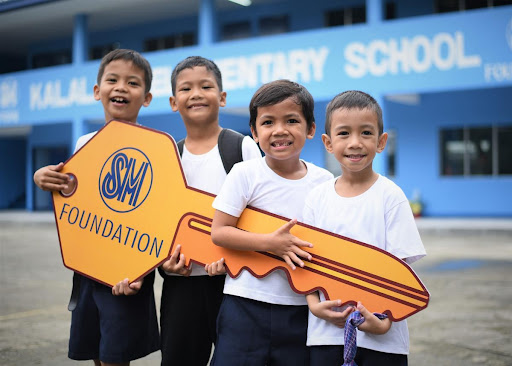 Some students of the Kalalake Elementary School happily holding the symbolic key for their new school building.
The KES now has 10 school buildings – including the SM school building – that will cater to the educational needs of around 2,000 students from Barangays Kalalake, Pag- asa, East Bajakjak, Asinan, and Tapinac. Around 300 of the total student population of the KES are those learners with special educational needs.
Furthermore, to promote the love for reading to KES students, SM Prime also donated a reading hub with 2,000 books. They also gave 20 computer units for the teachers of KES in order to help them in integrating multimedia in their teaching strategy. Graced the event were Olongapo City Mayor Rolen Paulino, Jr., SM Foundation Executive Director for Education Linda Atayde, SM Investments Corporation Assistant Vice President for Corporate Affairs Victor Chan, and other representatives from the local government unit, Department of Education (DepEd), and SM group. SM has been an active partner of DepEd's Adopt-A-School Program since 2002.