SM Scholarship Program: A passion for education that lives on
Dreamers from low-income households see education in a whole new light. For them, it is a strong weapon against the intergenerational cycle of poverty.
SM Foundation founder Henry "Tatang" Sy Sr., held this close to his heart. He believed that education was a great equalizer. He envisioned that if he sent one child to college, it would create ripples of social good within the family and the community. This passion for education led to the establishment of the SM College Scholarship Program.
To date, the program has supported around 4,790 college scholars. Two of them are Engr. Francis Gubangco and Arturo Tolentino–both working as educators.
Passing on the kindness
Francis came from a low-income family. At one point, he was asked to stop schooling after high school as his parents were struggling to send his two older siblings to college.
"But that didn't stop me from pursuing my dreams. I took part-time jobs while waiting for the start of the school year. I needed to earn money for my tuition fee," he recalled.
But even before the opening of classes, he read about the SM College Scholarship Program in a tabloid and had the chance to apply at the SM in Quiapo, Manila. Thankfully, he became one of the first 100 pioneering scholars, and it sustained his education until he finished Electronics and Communication Engineering at New Era University.
"My family used to live below the poverty line, I would say. We had no regular income to sustain the daily needs of our family. I grew up in the slum area along 10th avenue in Caloocan City, and this became my inspiration to study hard to uplift the economic status of my family. SM Foundation helped me to achieve this aspiration in life through a better education," he shared his inspiration.
Immediately after graduating, he worked as a Design Engineer. While working there, he had the chance to undergo the training program for Science Research Specialists by the DOST-Advance Science and Technology Institute at the University of the Philippines-Diliman.
Determined to uplift his family's life, he took a second job as a part-time professor at AMATel Caloocan, not knowing the beautiful life that lies ahead as an instructor. Feeling fulfilled when sharing his knowledge with others, he applied for another part-time teaching job at UE Caloocan.
​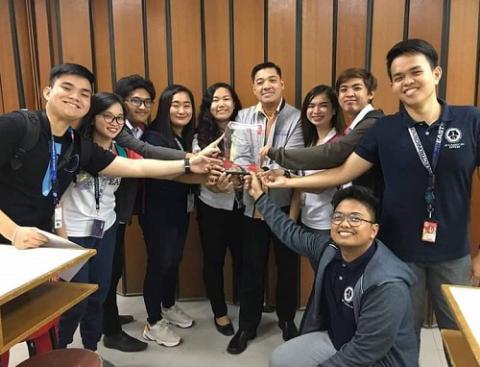 SM scholar alumnus and UE Caloocan engineering professor Engr. Francis Gubangco with his students
"After a semester in UE, the program chair asked me if I wanted to work as a full-time professor. I immediately accepted the position, and the rest is history."
With a full-time job as a professor at the UE, he managed to help his other siblings obtain their college education.
"I never dreamt of becoming a professor, but I think this is my destiny since I started to join the ECE Department on October 24, 1999," he said.
Not only was he able to give his family a better life, he can now provide a comfortable life for his own children, away from the difficult life that he had, and succeeding in breaking the intergenerational link of poverty. Through his profession, he was also able to teach a new generation of SM scholars in UE.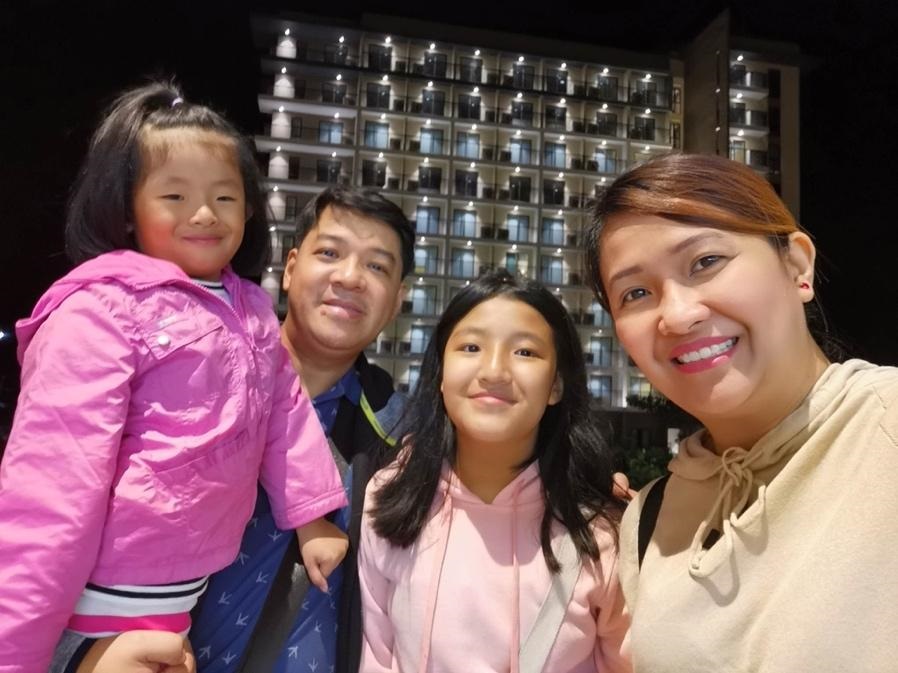 Gubangco and his family enjoy a family trip.
"My ultimate goal now is to help other people achieve their dreams and to become professionals in the future. I never stopped helping other people. Inspired by SM Foundation, since 2000, I have been the Chairperson for the Committee on Outreach Program for the College of Engineering. This enabled me to pass on the kindness and help given by SM" he shared.
Uplifting the next generation
Sharing the story of Engr. Francis is SM scholar-graduate Arturo Aquilato Tolentino, Ph.D., CESE. He said that although he belonged to a low-income family, SM Foundation allowed him to get a quality college education, which was his ticket out of poverty.
He is currently Assistant Schools Division Superintendent in the Schools Division Office, Pasay City.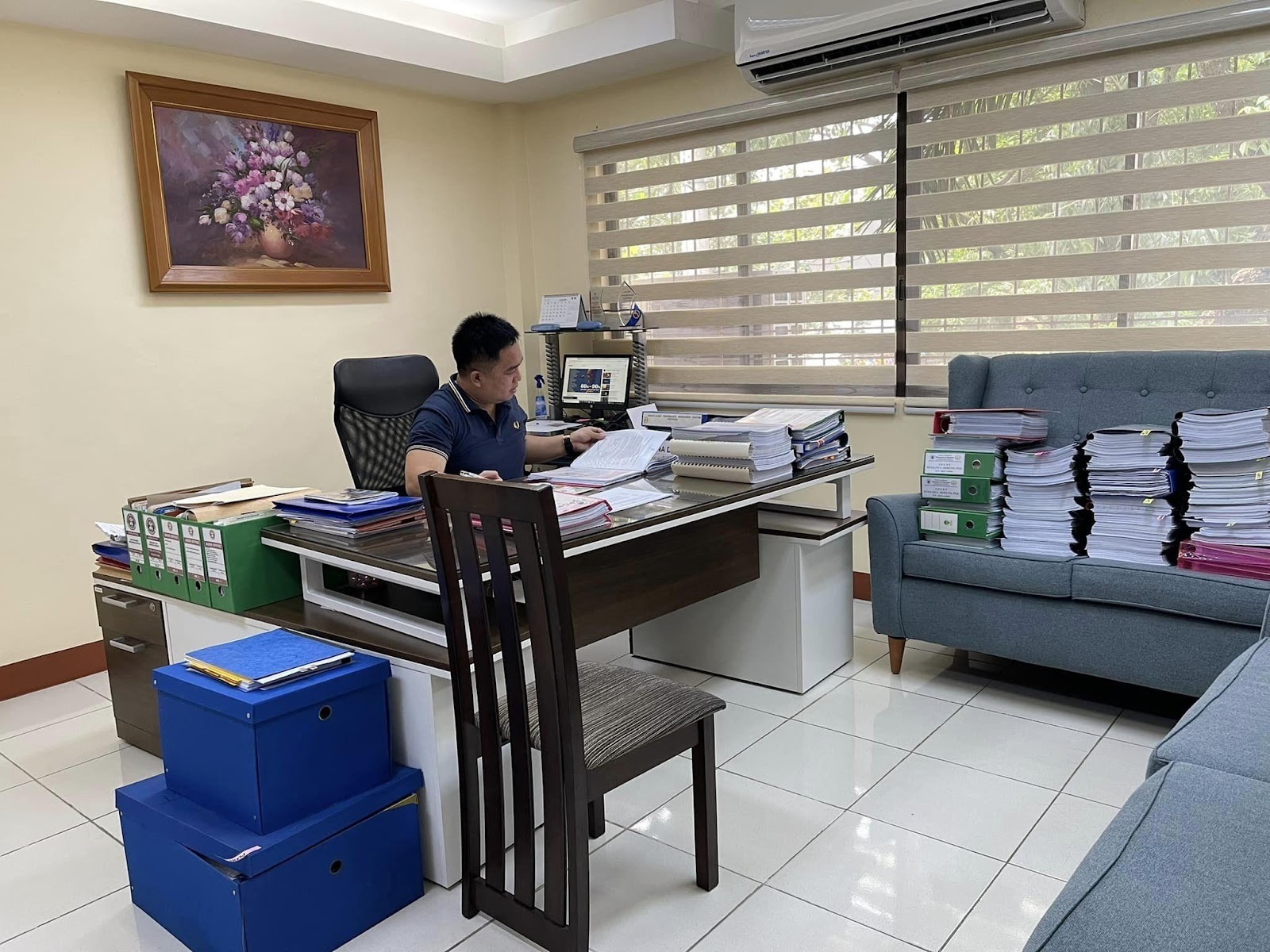 SM scholar alumnus and Assistant Schools Division Superintendent in the Schools Division Office of Pasay City Arturo Tolentino while working in his office
After graduating from the Valenzuela Municipal High School, now Valenzuela National High School, he enrolled at the Philippine Normal University. Upon reading an announcement at the Dean's Office of Student Affairs that two slots were still available under the SM College Scholarship Program, he immediately applied and was accepted. In 1999, he graduated cum laude with a Bachelor's in Secondary Education, majoring in Biology.
He first taught at a private school and eventually moved to Caloocan City Science High School, a public school close to his roots. His passion was evident as he was able to climb the ranks. He became the Education Program Supervisor at the Schools Division Office in Caloocan City until 2019, prior to his promotion in Pasay's Schools Division Office.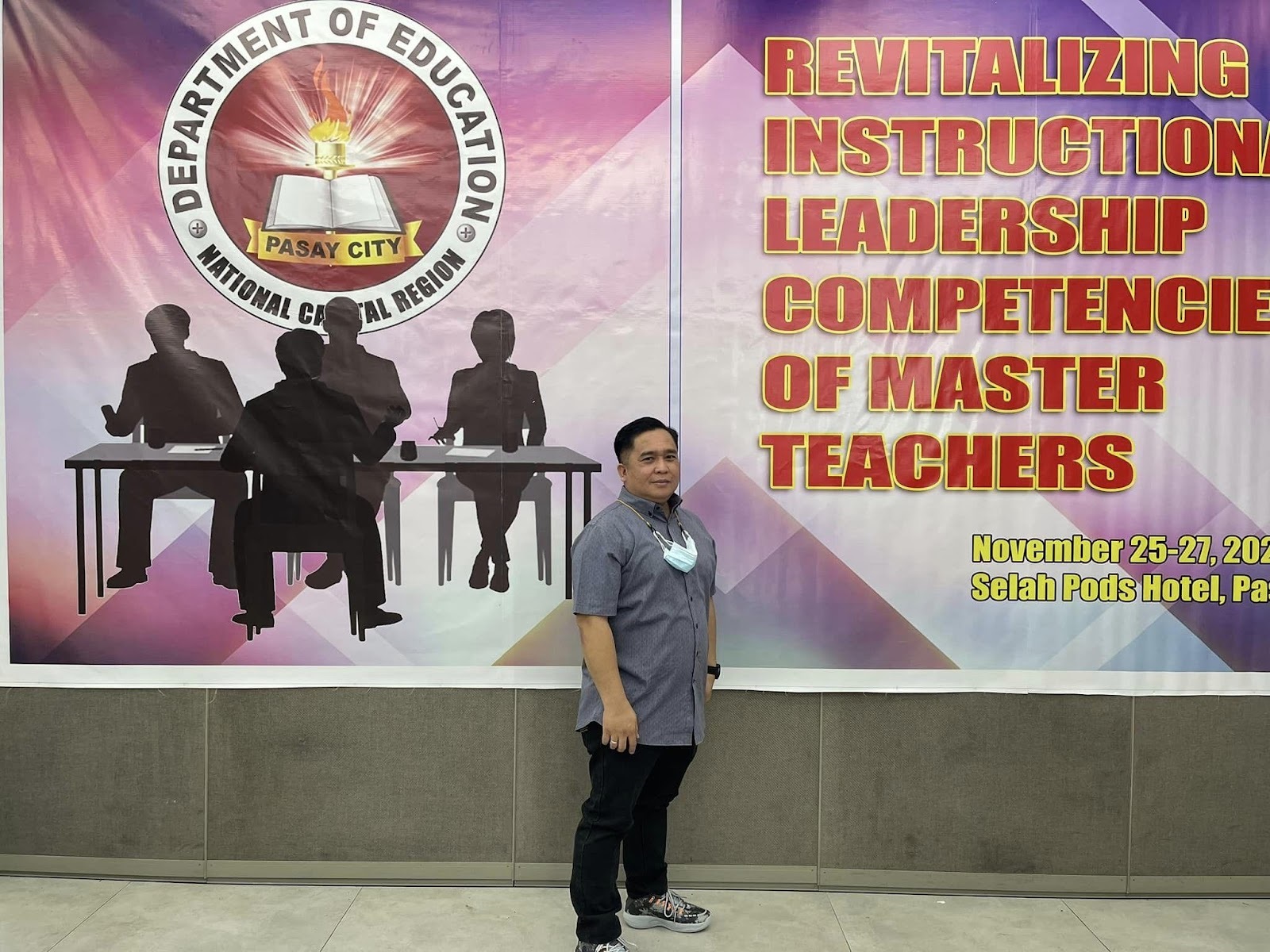 Tolentino attends one of the events of DepEd to further develop his leadership skills and capabilities.
According to Tolentino, all activities for the scholars were very memorable as these gave him the opportunity to interact with other scholars, most especially the most recent presentation of scholar-graduates.
"Ang gathering na iyon ang isang patunay na sobrang dami na ang natulungan ng SM Foundation at higit sa lahat, nabago niya ang buhay ng mga kagaya namin na noon ay naghihikahos sa buhay," he said.
He is even elated to strive in his work as his former students are able to explore opportunities, with some of them graduating as SM College Scholars.
The legacy of Henry "Tatang" Sy Sr. lives on not only through the alumni of the program but also through aspiring scholars. With this, the SM College Scholarship Program for the school year 2023-2024 is open until March 31. Harvest the power of education and apply through SMFI's website at www.sm-foundation.org.