SM Scholarship: Building bridges to success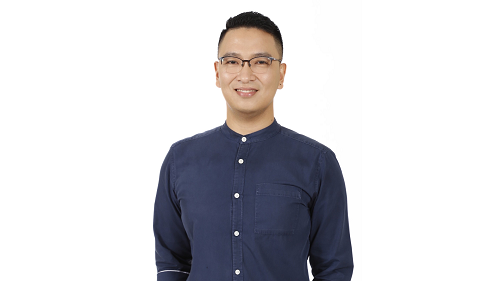 Michael John Salonga, SM Scholar alumnus and Top 9 in April 2023 SPLE for Secondary Teachers
Young dreamers who grew up in economically disadvantaged households see opportunities in a different light. For them, each chance isn't a mere stepping stone–it is a concrete bridge that will allow them to confidently traverse a life towards stability and greatness.
Almost a decade after graduating as an SM scholar, Michael John Salonga is one of the thousands of SM scholars who refuse to let circumstances define their future. He shows how determination and education allowed him to uplift his family and make an impact on the lives of his students.
Rewriting one's path in life
Michael's family faced financial struggles after his father's passing. His mother became the sole provider and took it upon herself to work hard to help his son achieve his dreams. 
Despite their limited resources, their family came together. His mother started selling snacks to generate income, ensuring her son's educational needs were met. His sister and uncle also provided much-needed financial assistance. Amidst this, he knew financing his college education would be an uphill climb, so he tried applying for scholarships.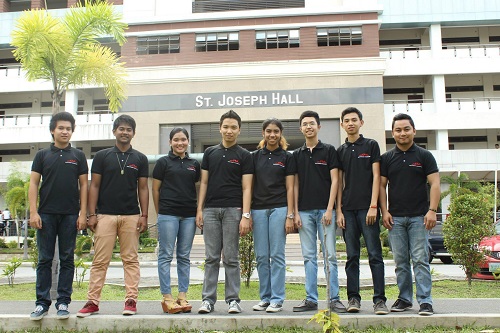 (fourth from left) Salonga snaps a photo with his classmates from Holy Angel University in 2014.
"I wanted to be a scholar to relieve my mother of the financial burden of sending me to college. Thankfully, my class teacher at that time informed us about SM Foundation's College Scholarship Program and arranged for us to take the exam at SM City Clark," he recalled. 
When Michael received the news of becoming an SM scholar, he knew this was his chance to blaze a trail for his family, who had lived in poverty.
"My SM scholarship imprinted in me the value of hard work, perseverance, and making the most of opportunities. It also showed me the impact I can have on my community and motivated me to make a positive difference. It also helped me realize that learning is a lifelong journey. These lessons have made me stronger, more appreciative, and more socially aware," he shared about his experience as an SM scholar.
Amidst his innate love for teaching and the calls from his teachers to pursue an education course, he finished his Bachelor of Science in Computer Systems Networking and Telecommunications in 2014. At that time, he believed a career in IT would pave his path to financial stability and personal fulfillment so he held technical and analytical roles for years. 
Making the most out of every chance, he decided to move to the Middle East for greener pastures–a decision that would change his life. 
"After moving to Dubai, I unexpectedly found myself teaching, compelled by unforeseen circumstances. During this experience, I discovered a genuine passion for imparting knowledge in the field of IT. Moreover, witnessing the positive impact I could have on my students' lives was  gratifying. This realization propelled me to embark on a teaching career and pursue further education in pedagogy by enrolling in relevant teaching units," he said.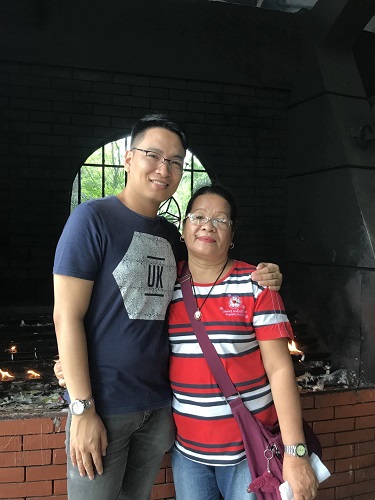 Salonga continues to aspire for stability, dreaming to give the best life to her mother
Almost a decade after capping his journey as an SM scholar, he continued to be a lifelong learner eager to expand his horizons. Not missing the chance to go the next mile, he took the Special Professional Licensure Examination for Secondary Teachers in April 2023 and landed on the ninth spot out of over 500 examinees.
"The SM group has played a crucial role in helping me reach my aspirations. They have become more than just a stepping stone; they are the bridge that connected me to countless opportunities. With that, I will always be a constant learner–always evolving and growing. While I have achieved a significant milestone, I am far from done pursuing my dreams," he said.
"I aspire to pursue postgraduate studies that are aligned with my field of interest. This will enable me to further develop my knowledge and expertise. At the same time, opportunities that will come my way will allow me to provide the life my family deserves, especially my mother," he capped.