SM scholars from the Cordilleras share their journey
SM founder Mr. Henry Sy, Sr. believed that education is the greatest equalizer and the key to end the intergenerational cycle of poverty among Filipinos - which also includes our youth in the Cordilleras.
According to studies, students in the Cordilleras are geographically challenged because of the terrain and location of their region - which makes it hard for them to attend school. Not to mention the extreme climatic and meteorological events that they usually encounter such as landslides and earthquakes.  But despite of these challenges, these SM Scholars, with the help from SM Foundation were able to achieve their dreams - and here are their stories.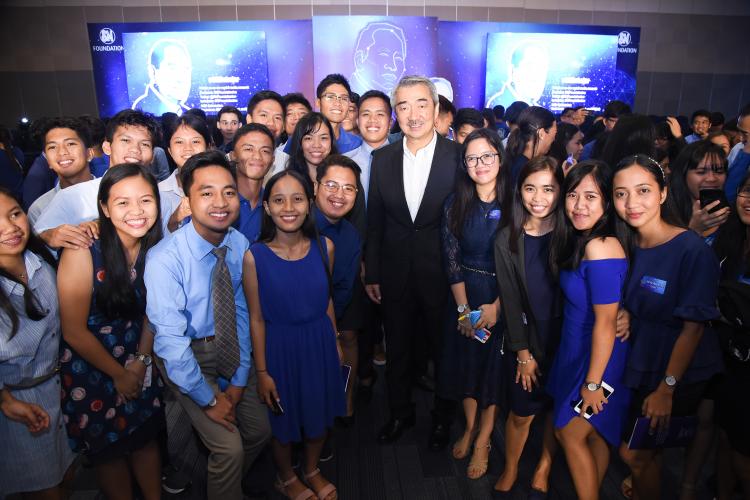 Presentation of Scholar Graduates in 2019
Testimonials of Scholar Alumni
One of the scholar alumni from the Cordilleras is Joanne Marie Buan, a graduate of BSBA major in Financial Management from the Saint Louis University (SLU) in Baguio. Buan shared that one of her most memorable experiences as an SM scholar was when she met the Sy family, especially Tatang Henry Sy Sr. "I had a lot of fun experiences as an SM Scholar but I think the most memorable experience that I have was when I met Tatang and the Sy Family during the Presentation of Scholars Graduates to the family and other benefactors."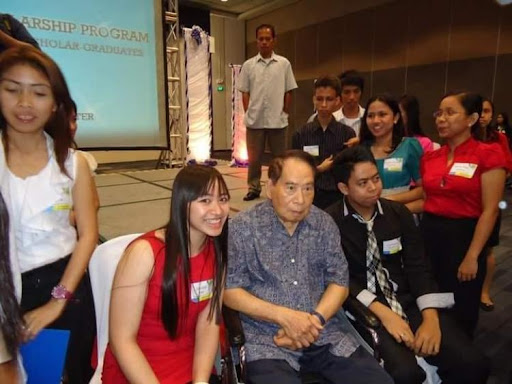 SM scholar alumna Joanne Marie Buan with the late SM founder Mr. Henry Sy, Sr. and other scholar graduates
Buan's first job was as a personal banker, a job offer that she got right after her interview during the Presentation of Scholar Graduates – where a job matching activity is usually done after the recognition of the scholar graduates. This activity intends to link SM Scholar Graduates to their dream jobs within SM and is implemented by SMFI together with HR representatives from different SM business groups.
On the People Helping People concept of Mr. Henry Sy Sr. being advocated in the education program, Joanne expressed: "I believe that sharing is tantamount to caring which is the core of Tatang's Education Program. Just as how Tatang helped me fulfill my studies during my University days, I have decided to pay it forward by helping some of the deserving students from my public high school. Currently, I support three scholars every year by paying for their tuition fees."
Joanne and her family are now based in Canada and is engaged to a Polish-Canadian.
Michael Angelo Parel: From Negros to Baguio
He regretted missing the graduation ceremony for SM scholars at the Mall of Asia. "I wasn't able to attend in the graduation ceremony at MOA due to some urgent business and I deeply regretted it because I didn't know that it was my last chance to meet Tatang alive," said Michael Angelo Parel.
Michael became an SM scholar of Batch 2013. He is the youngest among six children whose parents used to be kakanin and puto vendors during his student days. They were originally from Negros Occidental but moved to Baguio in 2007. He took up BS Accountancy from the Saint Louis University-Baguio, graduated in 2018, passed the CPA board exams the following year, and is now employed as Accounting Associate at SM City Baguio.
Michael shared that he can relate with the People Helping People philosophy in his current job,  "We are all affected by the Covid-19 pandemic, but we still have to continue with our everyday roles in order to survive. Thus I was able to apply "People helping people" by continuing to give my service to people in need, from our customers, tenants, mall-goers and workmates."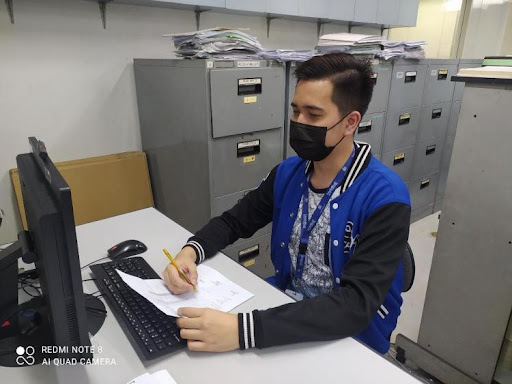 SM scholar alumnus Michael Angelo Parel
A sense of belonging
For college freshman and future educator Dustine May Garcia, her mind was already set to apply for the SM scholarship the moment she learned about it from a post on social media. "This motivated me to maintain my grades. As soon as I received my latest report card and completed the other requirements, I applied right away."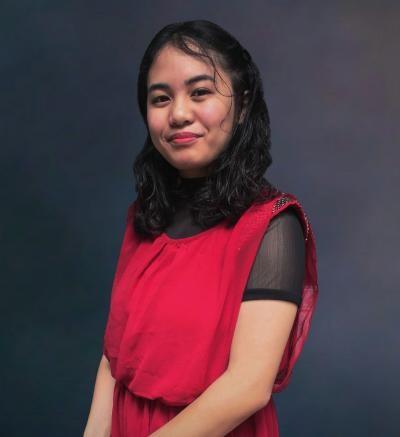 SM scholar Dustine May Garcia
Despite poverty, Dustine is a Dean's lister at the University of the Cordilleras. She has a very supportive family who encourages her to prioritize her studies. Because of the pandemic, SM Foundation's onsite activities for SM scholars are on hold. But the SMFI ensures to still engage the SM scholars through various online activities.
The pandemic also affected the income of their sari-sari store. But with the scholarship allowance, her family no longer worries for her school expenses. "Since SM already shoulders my college tuition and allowance, our savings for the past few years went to the reconstruction of our home, where our sari-sari store is also located" she shared.
"I will forever cherish all the things I gained because of the [scholarship] program. Because of this, I am able to have a sense of belonging, becoming a part of something extraordinary. I wish all incoming college freshmen would take the chance to apply so they can become a part of this family where everyone helps each other to learn and grow individually."
More than just a scholarship
SM Foundation, through its Scholarship program, provides deserving and qualified students with access to college education and technical-vocational studies since 1993. To date, SMFI has produced almost more than 3,400 college scholar-graduates nationwide.
Aside from the scholarship grant, SMFI prepares their scholars holistically for their chosen paths by equipping them with necessary knowledge and skills. To achieve this, SM Foundation conducts various engagement activities for their scholars which includes general assemblies, recollections, and socials. It is also during these activities when the scholars get to know Henry "Tatang" Sy, Sr.—through "Tatang's" life lessons that SM Foundation integrates with each event. By incorporating life lessons from the SM Founder, SMFI hopes that these engagement activities will also serve as their guide as they venture the real world.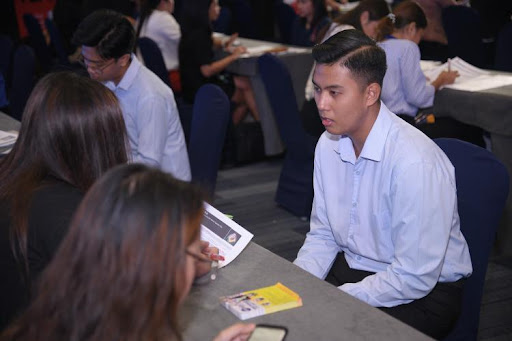 Exclusive job offers for SM scholar graduates