SM scholar alumnus from Pampanga shares story of triumph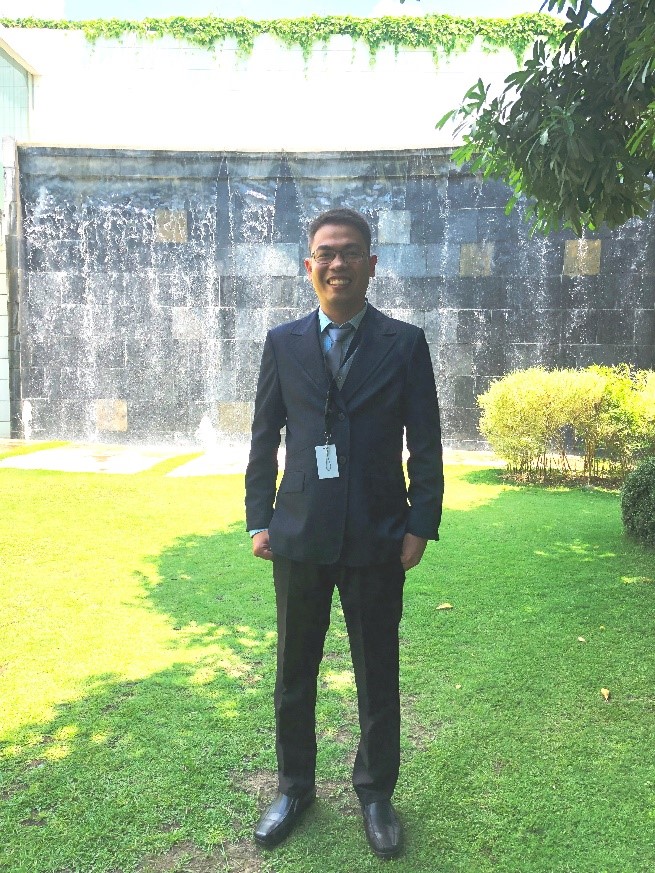 SM Scholar Marlon Wijangco
"There are people that are willing to help and provide you with opportunities that will help you succeed in life, you just have to work hard and keep a strong faith."
This is one life lesson Marlon De Guzman Wijangco learned as an SM scholar. He has a younger brother and two older sisters, both of whom are now married. His father was an overseas Filipino worker for 20 years who retired when Marlon was still in college. His mother devoted her time as a homemaker.
Marlon finished a double degree program, BS Accountancy & BS in Financial Management Accounting, at the Holy Angel University: "The SM scholarship helped me focus on my studies because if it were not for it, I would surely be a working student, dividing my time between studies and work. SM Foundation did not only provide for the tuition fees but we are also enjoined to take part in extra-curricular activities like the SMFI Scholar Sportsfest, volunteering opportunities within our communities through their partnership with SM Supermalls, Christmas get-togethers, spiritual retreats, leadership talks, and part-time work opportunities during semestral and Christmas breaks."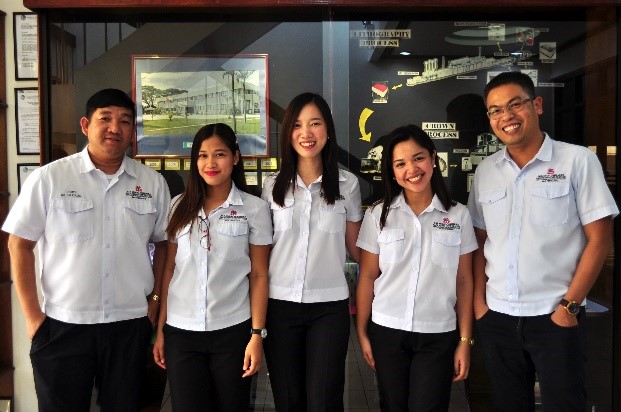 Marlon with his colleagues 
According to Marlon, his parents were his inspiration in achieving his dreams: "I saw the hardships of my father working abroad, sacrificing his chance to be with his family in order to provide for us regardless of the risks that he will have to face in a foreign land."
After passing the CPA board examinations in October 2006, he got employed as financial analyst at a known corporation that offers total consultancy and advisory services for packaging of new and existing products. "In the past 15 years, I have handled almost all the finance and accounting functions, from general accounting to financial reporting and audit," Marlon shared.
"One of the many things that I learned from SMFI's enrichment activities is that when a team works on a project as one unit, the sense of accomplishment we experience expands beyond our individual achievements. Teamwork can fulfil our desires for belonging and contributing to something greater than ourselves. This is the reason why I always guide and help my teammates in our department, since aside from being the most tenured in our group, I really value the importance of working as a team," he added.
Now 37 years-old, Wijangco has his own family. He married a classmate in college who is also an accountant and they are blessed with two children. In order to further his dreams for his family, he constantly develops his skillet by taking up learning sessions related to his industry. "Learning should not stop. I believe that self-development is a lifelong process upon which you can continue to improve. One should focus on developing the skills that will best help you reach your goals," Marlon shared.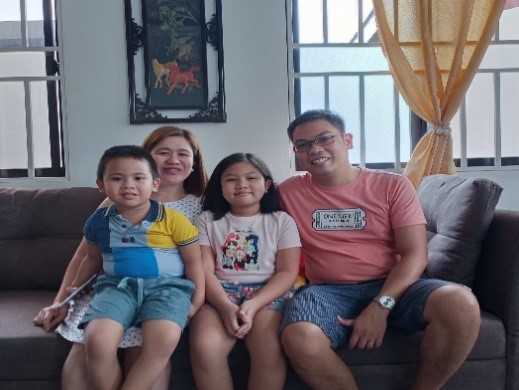 Marlon with wife and kids
When asked about his most unforgettable experience as an SM scholar, Marlon shared, "Meeting the SM founder Mr. Henry Sy, Sr. in person during the recognition of SM scholar graduates at SM Megamall is really an unforgettable experience. Not only that, he personally handed to me his gift, a Timex watch with my name engraved on it. It is a gift I treasure up to this day."
Whenever he encounters students who want to finish their studies but are lacking in finances, he motivates and encourages them to apply for scholarship grants like the SM College Scholarship. "I also share how the foundation was able to help me not just financially but also in shaping my character through my encounter with my co-scholars and the people behind the foundation. I am always proud to say that I am an SM Scholar. This identity always inspires me to strive in doing my best at work and be the best person that I can be that the foundation will be proud of. This is my own little way to give back to the foundation," Marlon concluded.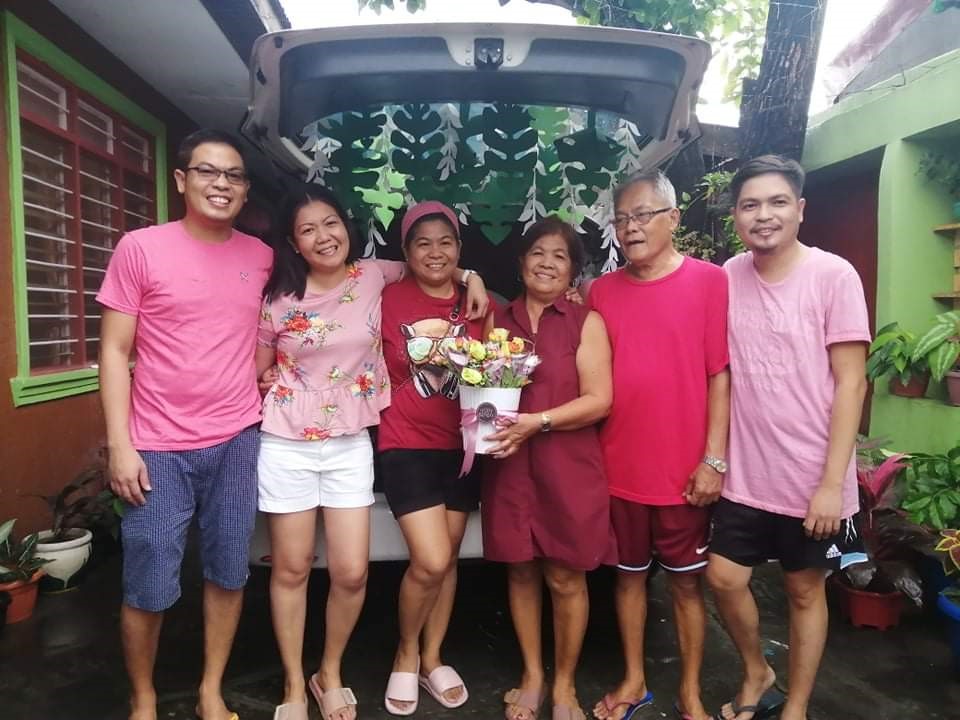 Marlon with his parents and siblings
SMFI, through its Scholarship program, provides deserving and qualified students with access to college education and technical-vocational studies since 1993. To date, SM has produced more than 8,000 college and tech-voc scholar-graduates.