SM scholar alumna Jana: A dream chaser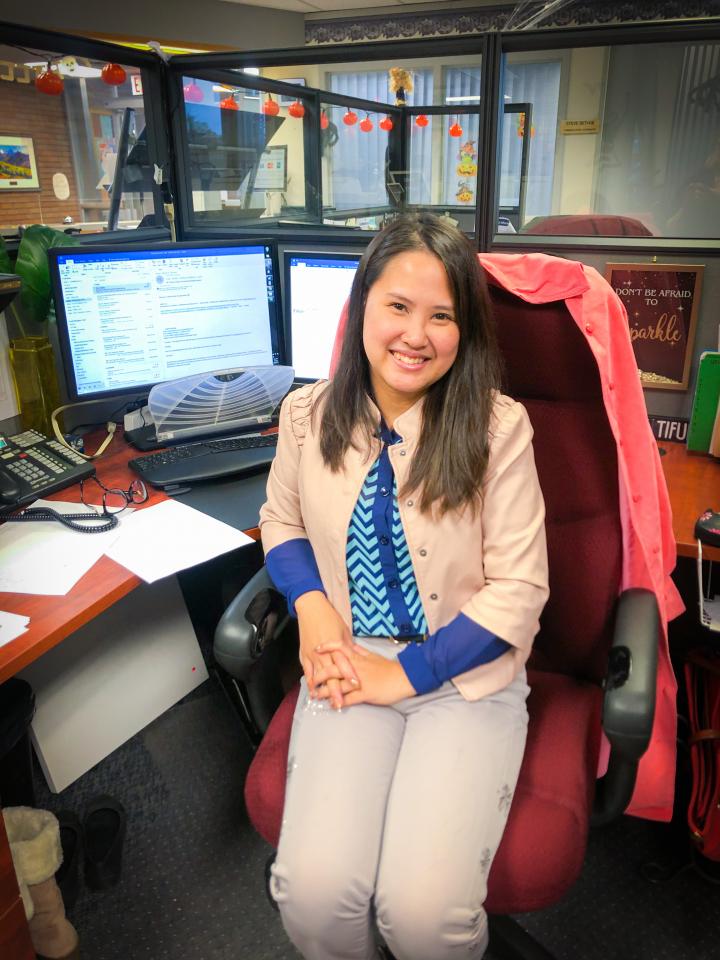 SM scholar alumna Jana Inah Zipporro Marcelo
"There is no such thing as a small dream or impossible dream when you put your heart into it." This is what SM scholar alumna Jana Inah Zipporro Marcelo believes in.
In a kumustahan session, Jana shared how SM Foundation helped her to uplift her family's economic status, which before was just like an impossible dream.
Through her grit, and support from family and SM Foundation, she graduated magna cum laude with a course of BS Accountancy from Asia Pacific College in 2011 and passed the board exam the same year. Soon after, she landed a job as financial analyst (Shared Services) in one of the world's biggest energy companies, Shell.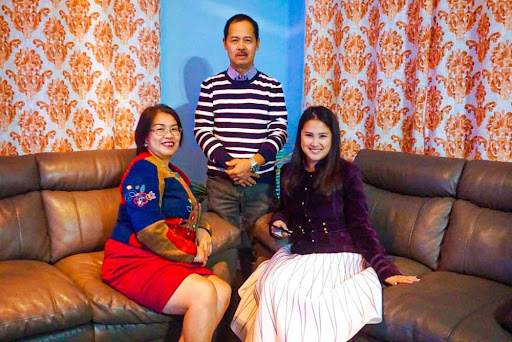 SM scholar alumna Jana together with her parents
"I was able to finish college without worrying about the tuition fees, even the fee increases, since SM covered all of it. I was also able to purchase books and other school necessities because of the monthly allowance," Jana recalled.
After three years of working in the country, her family had an opportunity to migrate in Canada. "I am now working as Accounting Technician in the Municipal Government here at the Town of Edson. I am also currently working on getting my designation as a Chartered Professional Accountant here in Canada and I am hoping to finish it soon," she beams with anticipation.
"I am very happy and proud that I was able to help my family to be where we are now. We already bought a house here. Living in a foreign country is different from living in the Philippines especially in terms of expenses. I am fortunate to have acquired the skills and degree that helped me land my current job—big thanks to SM College Scholarship Program!" she stated.
Her advice for the future SM scholars: "In these trying times, a lot of people experience difficulties in life. You will feel hopeless in finishing a college degree because your family is not capable to support you financially. And that's when organizations like SM Foundation become part of the picture."
"From personal experience, I can say that SM Foundation is always willing to extend a helping hand for you to reach your fullest potential and your life goals. Aside from
providing you with allowance and tuition, they will equip you with life lessons that will help you in your journey after college," Jana added.
Just like Jana, you may also achieve your dreams in life through the help of the SM College Scholarship Program. The online application for SY 2021-2022 is open until March 20, 2021. To apply, visit https://scholarship.sm-foundation.org.
For more updates, follow SM Foundation's official social media accounts (Facebook, Twitter, Instagram, and YouTube): @SMFoundationInc.
SM Foundation, through its Scholarship program, provides deserving and qualified students with access to college education and technical-vocational studies since 1993. To date, SMFI has produced almost 5,500 scholar-graduates nationwide.