SM Foundation welcomes over 400 new SM scholars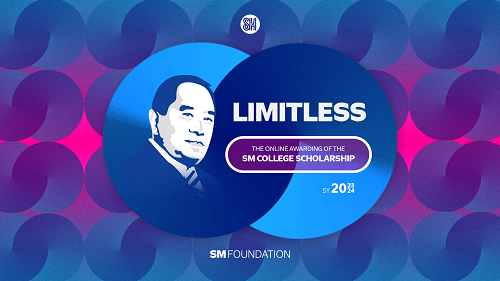 SM Foundation, the social good arm of the SM group, recently awarded college scholarships to 470 freshmen students, forging its commitment to supporting youth in breaking the intergenerational cycle of poverty through education. 
To mark the beginning of the students' journey as SM scholars, the foundation staged the LIMITLESS, the online awarding of the SM College scholarship program on September 2, 2023. 
During the ceremony, Linda Atayde, SM Foundation Executive Director for Education emphasized education's transformative power, reaffirming the SM group's commitment to empowering young students to dream big to spread social good in their communities.
SMFI SAVP for Education Eleanor Lansang welcomes the freshmen scholar during a contract signing event.
"Education is the beacon of hope that illuminates the path towards progress and breaks the chains of poverty. Through education, we can achieve greatness and rise above the constraints that may surround us," Atayde said.
SM Foundation capped the LIMITLESS with an interactive learning session with SMEDD Corp. President Chico Sy, SM Prime VP for Market Research and Planning Ronald Tumao, and SCMC Regional Accounting Manager and SM Scholar alumna Grace Ortega.
Moreover, the SM College Scholarship program was established in 1993 through the vision of SM group founder, Mr. Henry Sy Sr.
Since its inception, the foundation has provided financial and holistic support that encompasses mentorship, and a wide array of workshops aimed at nurturing the personal and professional growth of over 5,000 scholars throughout the country.