SM Foundation turns over new school building to Balanga ES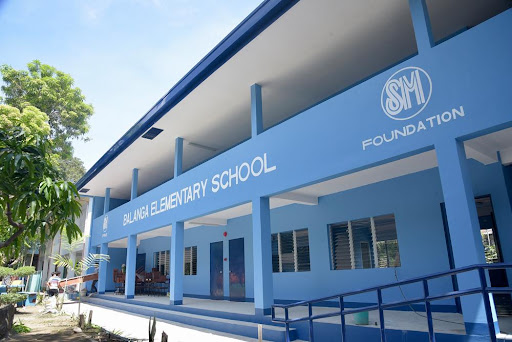 SM Prime, through SM Foundation donated a two-story, four-classroom school building to Balanga Elementary School in Bataan.
SM Foundation turned over this Friday a newly-built two-story, four-classroom school building to Balanga Elementary School (BES) in Bataan to be used by their Grade 6 learners starting SY 2019-2020.
Donated by SM Prime, through SM Foundation and in close coordination with the local government unit of Balanga, Bataan, this 93rd school building donation of SM comes with 200 armchairs (20 of which are for left-handed learners), 16 wall fans, eight blackboards, four teacher's desk sets, four wall clocks, and four toilets (PWD toilet at the ground floor). The donated school building also has a 10-faucet handwashing facility and a reading corner with books donated by SM Retail. SM Pampanga and the city government of Balanga both donated 10 computer units for the learners of BES.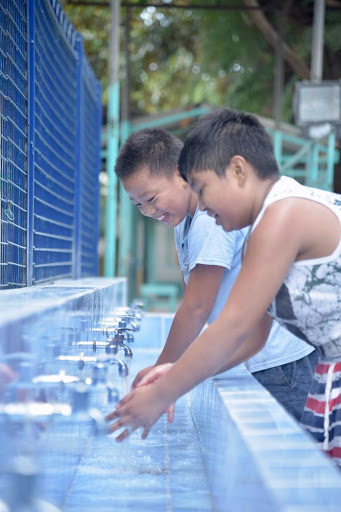 SM Foundation constructed a new 10-faucet handwashing facility at Balanga Elementary School in Bataan.
Department of Education (DepEd) OIC-Schools Division Superintendent Carolina Violeta expressed her gratitude to SM for considering BES for this donation and said that SM Foundation's donation will not just create venues for learning experience to students, but it will also foster better relationships among the learners, teachers, and communities.
BES Principal Amelia Inieto likewise thanked the Foundation for its support. "Tulong-tulong naming mamahalin at iingatan ang inyong regalo sa Balanga Elementary School. As principal, I commit to make sure that this sanctuary will stand the test of time for the future generation of students," said Inieto.
Also present at the event were SM Foundation executives, led by executive director for Education Program Carmen Linda Atayde, and Juris Soliman, head of the School Building Team; SM Supermalls Regional Operations Manager Cesar Bondoc; SM Retail Senior Assistant Vice President for Corporate Communications Gilda Patricia Maquilan; city officials, led by Mayor Francis Anthony Garcia; and other officials and representatives.
In her speech, Atayde looked back to the program's growth from its inception in 2002. The program started providing communities with one-story, two-classroom school buildings, and the other equipment and facilities were just added over the years. She further asked the help of the local government officials and the school in informing the learners about the SM College Scholarship program which only began including Bataan in its program this year. She also called on to higher education learning institutions and organizations to become partner-schools for the said program.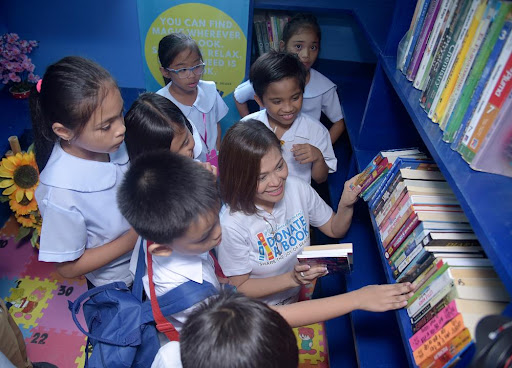 Learners of Balanga Elementary School can now make use of this reading corner, with books donated by SM Retail, starting this school year 2019-2020.
Accommodating around 2,500 students, BES – founded in 1876 – has produced numerous captains of industry and business and some political leaders as well. The BES campus is where the formal surrender of Bataan and Filipino war veterans took place, which is why it also has a public museum about World War II. BES has 19 school buildings, and has a classroom-student ratio of 1:45 for Kinder to Grade 6 and 1:10 for Special Education-Learners with Special Educational Needs (SPED-LSENs).