SM Foundation turns over medical supplies to hospitals to fight COVID-19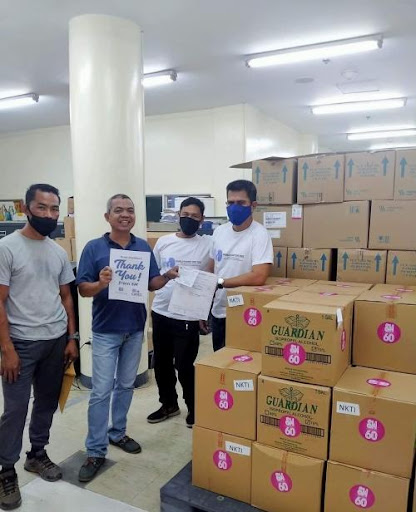 In an effort to help fight the spread of Coronavirus Disease 2019 (COVID-19) pandemic, the SM Group, through its social good arm SM Foundation (SMFI), has committed and initiated the delivery of various medical supplies needed to battle the COVID-19 to hospitals and other medical institutions around Metro Manila and nearby areas.
To date, around 20,000 N95 masks, more than 2,500 gallons of alcohol, 100 pieces of the face shield, and 100 sets of N95 masks + goggles were already distributed to 18 hospitals and medical institutions.
Among the recipients are the following: University of the Philippines-Philippine General Hospital; Lung Center of the Philippines; Dr. Jose N. Rodriguez Memorial Hospital; National Kidney and Transplant Institute (NKTI); San Lazaro Hospital; UERM Memorial Hospital; East Avenue Medical Center; Jose R. Reyes Memorial Medical Center; Philippine Heart Center; and National Children's Hospital.
Other recipients include Makati Medical Center; The Medical City; Manila Doctors Hospital; Ospital ng Sampaloc; Jose Fabella Memorial Hospital; San Juan Medical Center; Marikina Valley Medical Center; and QualiMed Hospital in SJDM.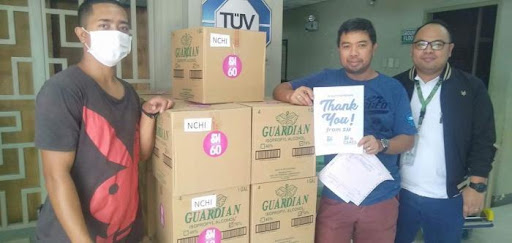 (SM Foundation turned over needed medical supplies needed in the fight against COVID-19 to 18 hospitals in Metro Manila and nearby areas.)
This social good effort is part of the earlier announced Php100 million support of the SM Group, through the SM Foundation that will be given to government hospitals and other medical institutions. Other initiatives of the SM Group in response to this crisis are the waived rentals of all tenants of SM Supermalls nationwide, continued compensation of their employees, and the extension of an Emergency Financial Assistance to its front liners, security guards, and janitorial staff during the Enhanced Community Quarantine (ECQ) period. SM also partnered with Goldilocks recently to bring cakes and other pastry products to COVID-19 frontliners.