SM Foundation teams up with SM EDD to establish emergency quarantine facilities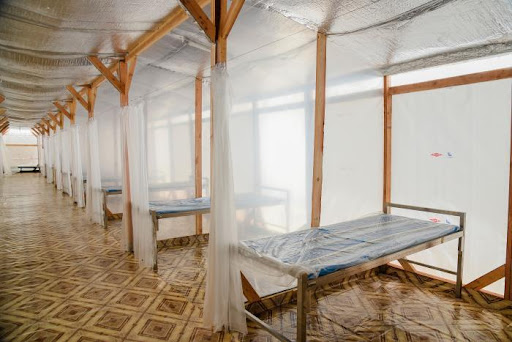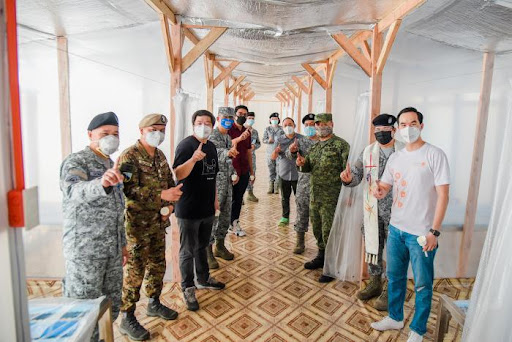 (Inside the EQF in Villamor Air Base)
In a bid to bolster the country's response in curbing the spread of the Coronavirus Disease 2019 (COVID-19), SM Foundation (SMFI) and SM Engineering Design and Development (SM EDD) recently constructed and turned over three emergency quarantine facilities (EQF) in Metro Manila.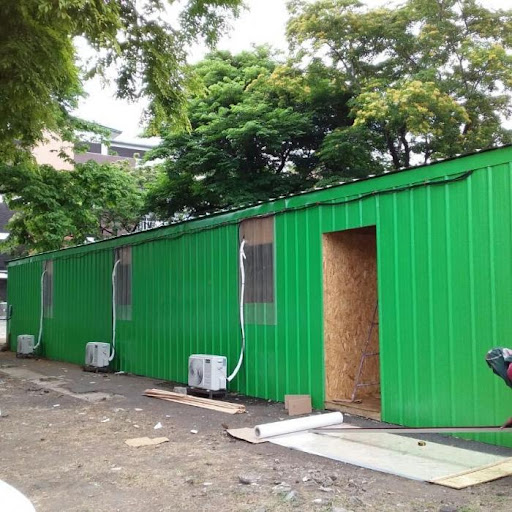 (EQF in V. Luna General Hospital)
Two EQFs were built at the V. Luna General Hospital in Quezon City and one EQF at the Villamor Air Base in Pasay City. These insulated EQFs are set to house COVID-19 patients who are asymptomatic or with mild symptoms.
The two EQFs in V. Luna General Hospital have 21 beds in total, complete with air conditioning units, ceiling fans, exhaust fans, toilets and shower area. While the EQF in Villamor Air Base has 15 beds, complete with fans, exhaust fans, toilets and a nurse lounge.
Funded by SMFI, the construction of the EQFs led by the SM EDD took six to ten days to complete. SM EDD volunteers partnered with Architect William Ti and his friends who have begun setting up quarantine facilities to help hospitals in Metro Manila that have become overcrowded with patients due to the spread of COVID-19.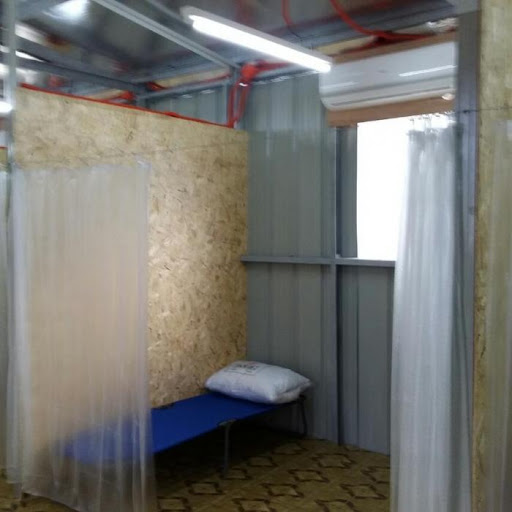 ​(Inside the EQF in V. Luna General Hospital)
Spreading social good through volunteeriSM
Aside from contributing to the ongoing fight against the COVID-19 pandemic, this social good initiative also boosted the volunteeriSM spirit of SM employees, especially those from SM EDD.
Through the program, SM EDD employees were able to volunteer their time and expertise during the ECQ in order to fight the spread of COVID-19 – and this initiative was strongly supported and championed by Hans 'Chico' Sy Jr, President of SM EDD.
Arch. Lyndon Araña, Project Manager of SM EDD, one of the employee volunteers shared that his passion of helping others emanated from their family values, "I always wanted to help, not just during this pandemic, but even before. It has been our tradition and passion in the family to reach out to those who are in need."
"Every ounce of effort is worth it to help others. Other than the monetary aid, I can give more with my expertise as a professional. It's amazing SM EDD has the same breed of professionals who are willing to help," Araña said.
​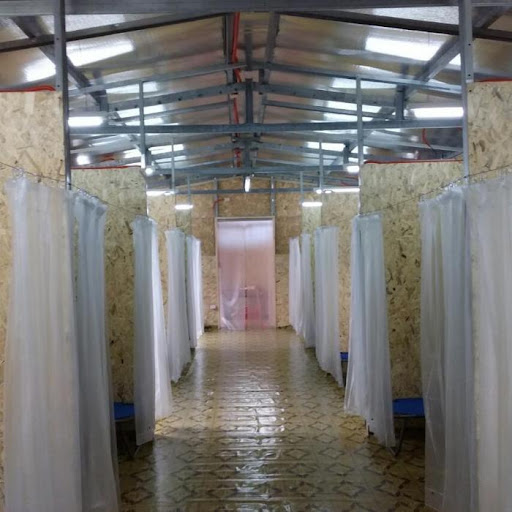 (Inside the EQF in V. Luna General Hospital)
"We built these facilities to support and take care of the frontliners. This is our expertise, our contribution in the fight against COVID-19. We are here to help you get better, no one is alone in this fight," he further shared.
SMFI extended its gratitude to SM EDD volunteers for carrying out its purpose and commitment to provide emergency quarantine facilities to its partners in the uniformed service. "We're immensely grateful to every health care professional fighting this pandemic, caring for those affected and saving lives nationwide," said Chito Macapagal, Board of Trustee of SM Foundation.
"We have courageous employee volunteers from SM EDD, sharing their expertise and time amidst COVID-19. We're proud to support their contribution during this time of incredible need," he added.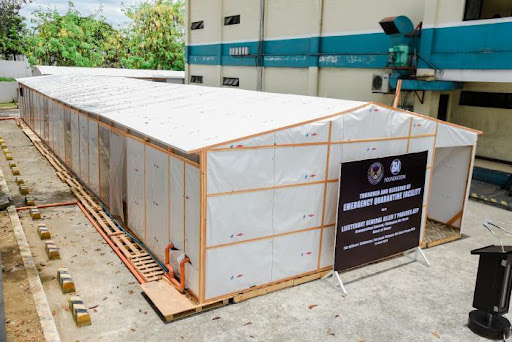 (EQF in Villamor Air Base)
It can be recalled that SMFI previously renovated and refurbished V. Luna General Hospital wards in Quezon City and the Philippine Air Force medical facility in Villamor Air Base in Pasay City.