SM Foundation scholar tops Civil Engineering class in Naga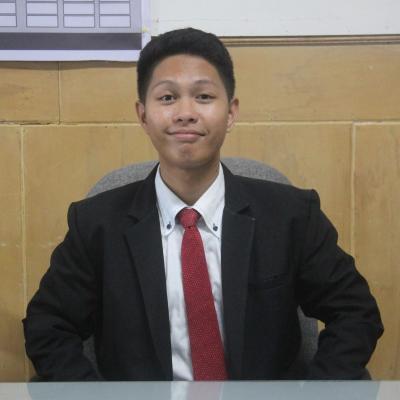 Through hard work and determination, SM Foundation (SMFI) scholar Miel Carlo Reganit was the class valedictorian and cum laude of BS in Civil Engineering Batch of 2020 at the University of Nueva Caceres (UNC) in Naga City.
Miel expressed his deepest gratitude to those who helped and inspired him to finish tertiary education, "I feel truly honored and blessed to graduate with honors. I dedicate this to my family. I am truly grateful to God for giving me the opportunity to study and achieve my dreams through SM Foundation. I will always be grateful to SM and to Tatang Henry Sy Sr."
As a student, Miel was active in academic and extra-curricular activities, as well as in national contests in the field of Civil Engineering, which further enhanced his skills and knowledge. He was regarded by the Philippine Institute of Civil Engineers (PICE) - UNC Student Chapter as the "pride of civil engineering students who proved himself exceptional when it came to leadership."
A hardworking and dedicated student, Miel proved that nothing could stop a talented and passionate person to succeed in life. His father is currently bedridden after suffering from a series of heart attacks – which prompted her mother to work and be the breadwinner for the family. The youngest of three siblings, Miel has been helping his mother in selling meat at the Calabanga Public Market in Camarines Sur. He also helps her manage their sari-sari store at home.
Miel said he is currently focused in reviewing for the Civil Engineering Board Exam as he plans to eventually go back to the academe to teach.
"I plan to work for a construction/design firm for at least 2 years to harness field experience then enter the academe again. This way, I can share my knowledge and expertise to students. I see this as a way of spreading kindness, similar to what SMFI has done for me," he ended.
SMFI, through its Scholarship program, provides deserving and qualified students with access to college education and technical-vocational studies since 1993. To date, SMFI has produced almost 5,500 scholars all over the country.