SM Foundation renovates military health facility in Zamboanga City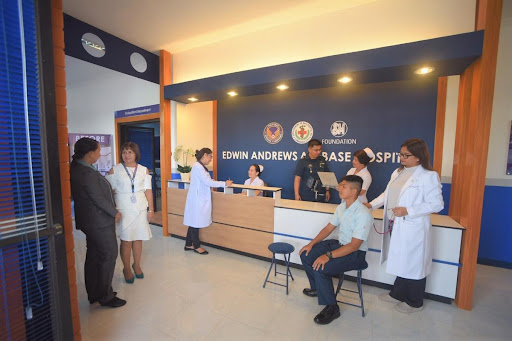 The newly renovated reception area of Edwin Andrews Air Base Hospital.
SM Foundation renovated the Edwin Andrews Air Base Hospital in Zamboanga City and provided it with the necessary furniture, appliances, and medical equipment. With this intervention, the hospital is now up for a level 1 accreditation from the Department of Health (DOH).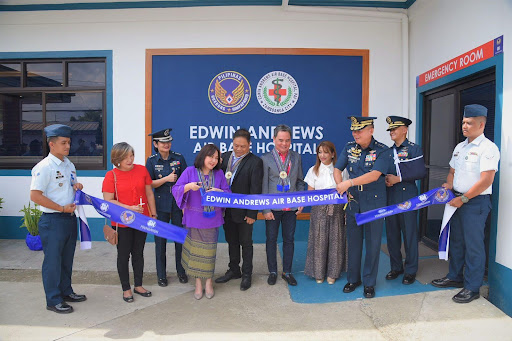 Ribbon cutting ceremony at the Edwin Andrews Airbase, Zamboanga City: Connie Angeles, head for health and wellness, SM Foundation (4th from left); Oliver Tiu, SM VP for Operations- mindanao (5th from right); Lt. Gen Rozzano D. Briguez AFP, Commanding General, Philippine Air Force (3rd from left).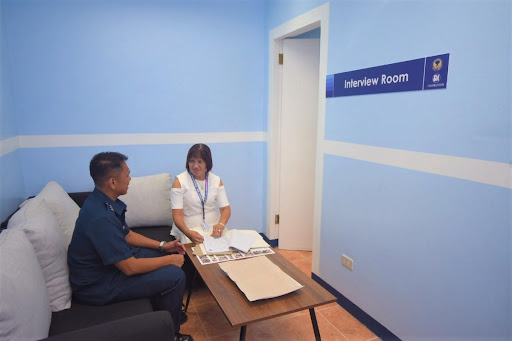 The newly renovated interview room of the Edwin Andrews Air Base Hospital.
The 29-bed capacity hospital currently operates as an infirmary catering to the health needs of around 3,900 uniformed personnel and their dependents, including authorized civilians within its area of responsibility. The hospital also provides medical care and aero medical services to its stakeholders in Zamboanga, Basilan, and Tawi-Tawi.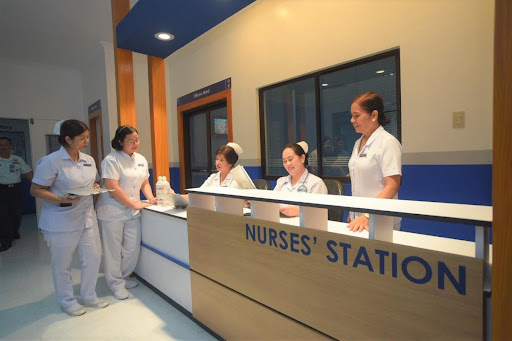 The new nurse station of the Edwin Andrews Air Base Hospital.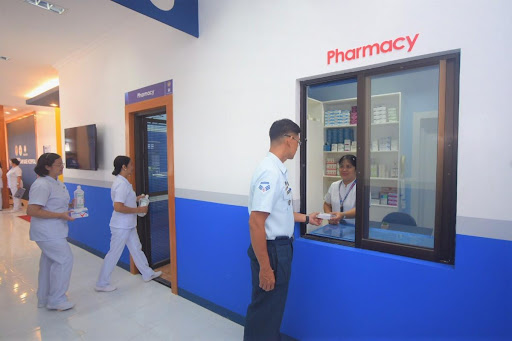 A nurse dispensing some medicines at the newly renovated pharmacy.
Through the program, SMFI was able to improve the hospital's Pharmacy, OR/DR Complex, Emergency Room, Laboratory, Rehabilitation Section, X-ray Room, Out-Patient Department, Military Ward, Dependents Ward, and Isolation Room. In addition, SM Foundation was also able to establish a waiting lounge, breastfeeding room, and a Mobile Read and Play Station for children.
The said Mobile Read and Play Station is another innovation under the health and wellness program of SMFI. The facility aims to provide therapeutic value for ill children, thus contributing to both their physical and emotional well-being and to their recovery. In addition, the facility intends to help in investigating issues related to the child's experiences in the hospital and reduce the intensity of negative feelings accompanying a child's admission to hospital and hospitalization.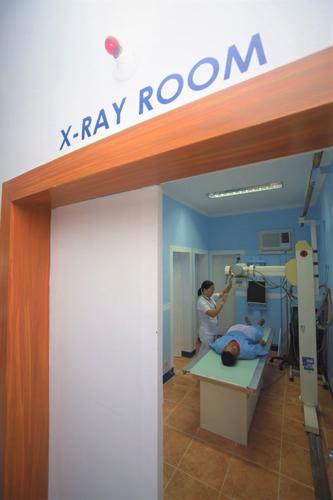 The fully equipped X-Ray Room.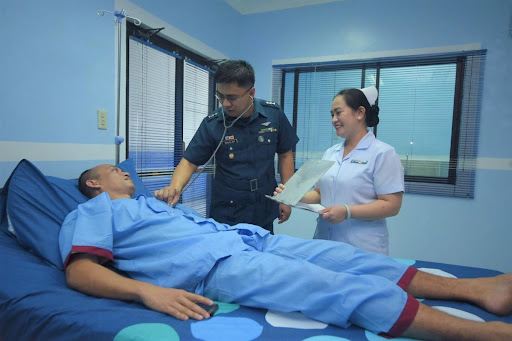 A military doctor attends to a patient at the newly refurbished ward of the Edwin Andrews Air Base Hospital.
The medical facility was first established in 1950 under the operational control of Sulu Air Task Group stationed in Baliwasan Moret during the height of a military offensive against the outlaw group of Hadji Kamlon.  In 1955, the dispensary was transferred to Santa Maria District and was renamed Edwin Andrews Air Base with the construction of a new medical wing.  In 1961, it was upgraded into a Medical Dispensary to cater to the growing PAF personnel in the area. Now it is home to the Tactical Operation Command with 5 Tactical Operations Group, 3 Tactical Operations Squadron and 4 tenants.
The new reception area of Edwin Andrews Airbase Hospital.
The Mobile Read and Play Station for young patients.
Camp Edwin Andrews Airbase Hospital is SM Foundation's 34th improved military health facility & the 157th wellness center.  Among the other military facilities improved are the  Camp Ricarte Station in Puerto Princesa; BGen Benito N. Ebuen Air Base Hospital in Lapu-Lapu, Cebu;  Phil. Air Force General Hospital in Villamor Air Base; Air Force City Hospital in Clark; Fernando Airbase Station Hospital in Lipa; Camp Evangelista Station Hospital Annex in Cagayan de Oro City and many more.