SM Foundation Received Recognition from PNP-NCRPO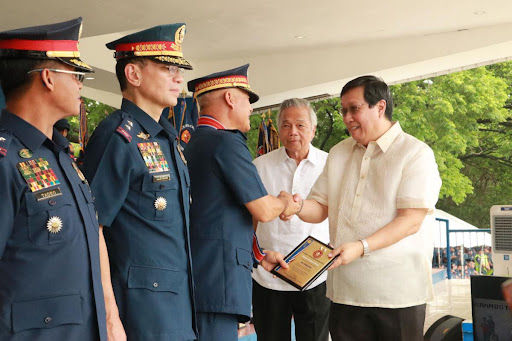 Trustee Ramon Gil Macapagal received the recognition awarded by the PNP-NCRPO to SM Foundation.
The Philippine National Police-National Capital Region Police Office (PNP-NCRPO) recently recognized SM Foundation for its unwavering support in upgrading the health facilities of the police system nationwide, and for its contribution in ensuring the efficiency of their recruitment process through the RObust, Neuro-Psychiatric, MEDical and Dental System (RONMEDDS) technology.
As an active partner of the uniformed personnel, SM Foundation has reconditioned four police and 33 military health facilities nationwide. To date, more than 2,300,000 uniformed personnel have been served by these upgraded health facilities. Aside from the said support, SMFI turned over medical equipment to the PNP-NCRPO last year in support to RONMEDDS.
The RONMEDDS technology is used by police applicants to uphold the dignity and integrity of the recruitment process, to get rid of irregularities and to make sure that only the best of mind and body are allowed to join the PNP. Through the key feature of the technology – which is the anonymous barcoding of applicants' identities, the results of all tests would be shared across the country, hence unlike before, an unsuccessful applicant can't be admitted anywhere else in the police system.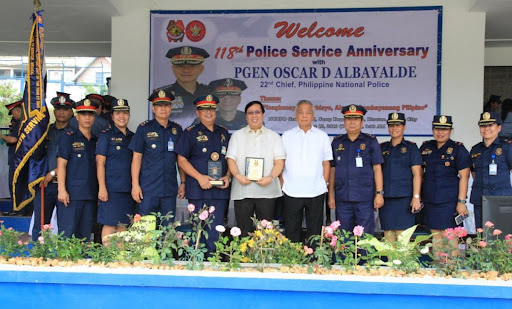 During the kick-off of RONMEDDS a year ago, Gen. Albayalde told the applicants not to believe anyone offering help or favored treatment or "palakasan" to breeze through the application process because the technology would not allow it.
"Your names will be barcoded. Nobody knows this or has access to the system. Not even I can change the results of any of your examinations and the rigid background checks," he explained.
The awarding was held during 118 th  Police Service Anniversary on August 13 at the NCRPO Grandstand in Taguig City. Graced the event were PNP Chief Gen. Oscar Albayalde, NCRPO Command Group head Maj. Gen. Guillermo Eleazar, and top officials of SM Foundation led by Trustee Ramon Gil Macapagal.