SM Foundation provides venues for local farmers' social enterprises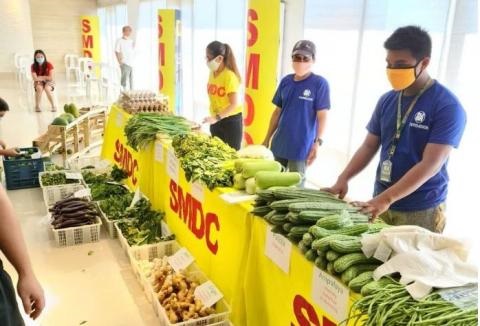 SMDC Weekend Market
According to studies of international organizations, farmers in grassroots communities often lack access to profitable, value-added markets. In the absence of critical supporting functions – such as infrastructure and service provision – farmers struggle to shift from subsistence and barter to more productive forms of exchange.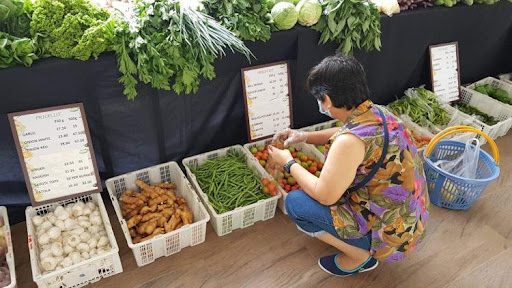 SMDC Weekend Market
Because of this social good challenge, SM Foundation collaborated with SM Development Corp. (SMDC) and SM Supermalls in order to ensure that local farmers under the Kabalikat Sa Kabuhayan (KSK) program have venues where they can sell their crops and ornamental plants amid the COVID-19 pandemic.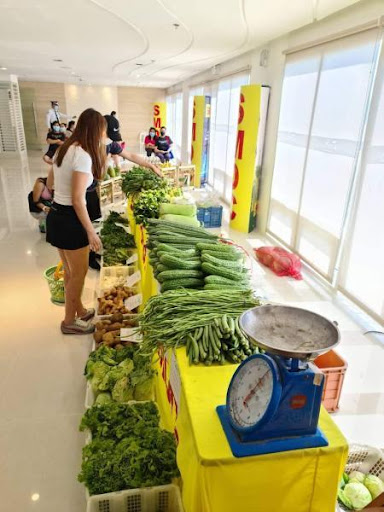 SMDC Weekend Market
From training KSK participants in practicing sustainable farming technologies via technology transfer and product development, SMFI was able to innovate and create farm-market linkage through the different business groups of SM.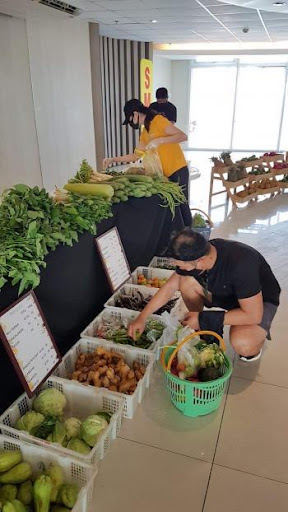 SMDC Weekend Market
​The Linkages
The Good Guys Market is a weekend market set up in SMDC properties to connect small-scale farmers directly with consumers—condo residents. This initiative links around 26,000 small-scale farmers directly with consumers.
On the other hand, the Green Lane initiative, which was piloted at SM City Pampanga offers a wide variety of quality yet affordable indoor plants, landscape plants, and flowers that cater to every plant parent's preference in the home improvement project. Led by the wives of the KSK farmers, this social enterprise concept is set to be replicated in other SM malls to cater to more "plantitos" and "plantitas" nationwide.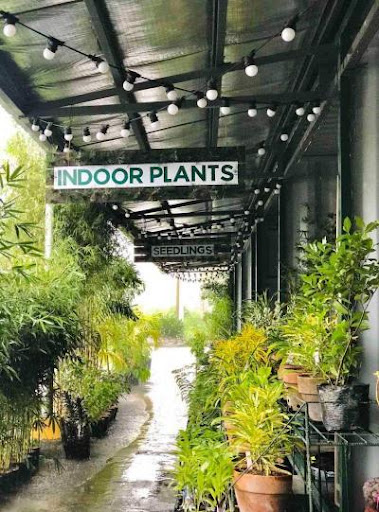 ​Green lane stalls at SM City Pampanga
While navigating this time of crisis, SMFI continuously revisits the role of local farmers, especially those in grassroots communities, and how their organization and the government can partner more effectively to meet this challenge and help farming communities thrive now and in the future.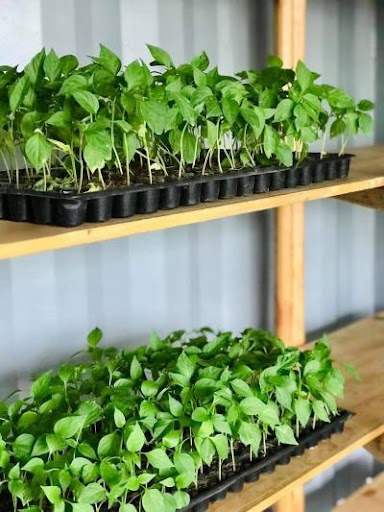 Green lane stalls at SM City Pampanga
SM Foundation's Kabalikat Sa Kabuhayan (KSK) is SMFI's Social Good program on sustainable agriculture. The program aims to uplift the lives of Filipinos in grassroots communities through sustainable agriculture via technology transfer, product development and farm-market linkage. To date, the program has trained more than 26,700 farmers from almost 3,360 barangays in 880 cities/municipalities.