SM Foundation holds first college and tech-voc scholars joint general assembly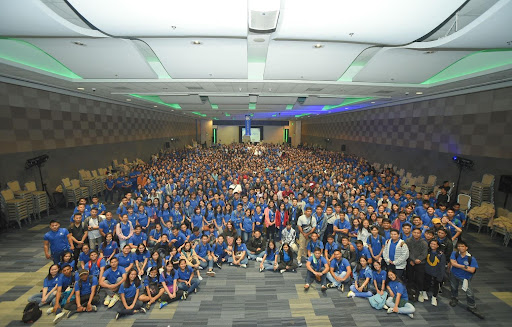 (Around 1,200 SM scholars from NCR and other parts of Luzon during their recent General Assembly held at the SMX Convention Center in Pasay City.)
SM Foundation gathered around 1,200 current SM scholars from the National Capital Region (NCR) and other parts of Luzon for its first college and technical-vocational (tech-voc) joint general assembly last October 6 at the SMX Convention Center in Pasay City.
In his speech, SM Investments Corporation (SMIC) Executive Director Harley Sy expressed his gratitude to all the attendees and highlighted the importance of having a positive outlook in life enable to reach your goals. "One of the things I'd like to suggest to all of you is to plan well and then work hard for it. Take your time, do not be in a hurry. Focus so you can achieve what you want in life," he stated.
"Napakasimple yung salitang maabilidad. In real life, when you encounter problem, look for a solution. Don't lose hope," Sy added.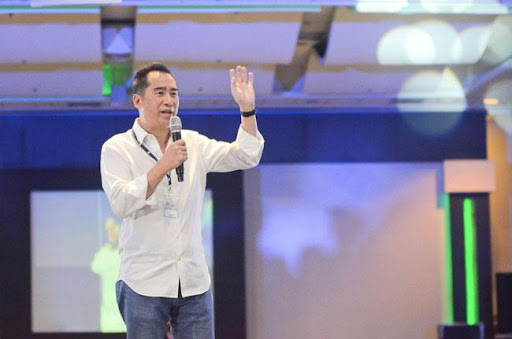 (SMIC Executive Director Harley Sy gave valuable insights to all SM scholars attendees on how to deal with challenges in life.)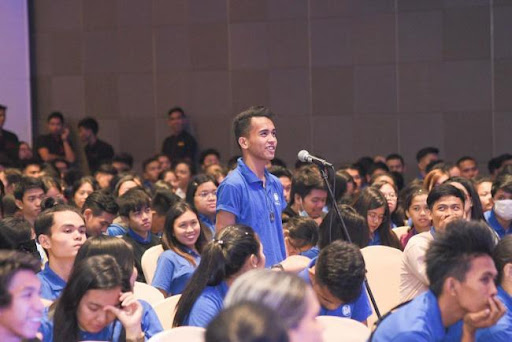 (SM scholars had the chance to interview SMIC Executive Director Harley Sy.)
SMFI Executive Director Linda Atayde also addressed all the scholar-attendees and the partner school representatives present at the event. She reminded the scholars of the life principles of the late SM patriarch, Tatang Henry Sy, Sr., "Work hard. Study hard. We have to be very dedicated to what we have planned. So we are all here as one to in order for you to realize your dreams."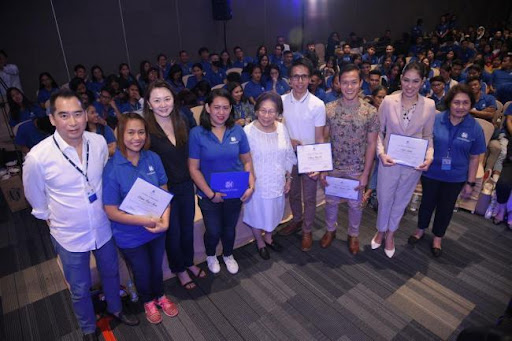 ​
 (SM scholar-alumni, who shared how the SM scholarship program helped them, with SMIC Executive Director Harley SY (1 st from left), SMFI Executive Director Debbie Sy (3 rd from left), SM matriarch Nanang Felicidad Sy (middle), and SMFI Executive Director for Education Linda Atayde (1 st from right).)
As part of the program, the Foundation also invited some of its SM scholar-alumni to share their inspiring stories before the current SM college and tech-voc scholars. One of them is Nikki Sotelo, a graduate of Punlaan School (Batch 2016) who now works as a sales executive in Marquis Events Place in BGC. Aside from having a stable job a few years after graduation, she now has her own condo unit and is currently investing at the stock market. Sotelo now gives support to her parents and siblings. "None of these things would have been possible if I did not experience hardships in life. But despite these tribulations, you will find someone along the way who will give you support and the proper gear to set you up in life. I will be forever grateful that I am a product of SM Foundation," she gladly said.
Marc Rodolf Arca, a BS Accountancy graduate from Pamantasan ng Lungsod ng Maynila. He graduated summa cum laude in 2012 and landed 4 th  place at the CPA board on the same year. He has been with SGV for seven years now and currently holds the position of Director in the Assurance practice. "Everything I have now is a result of the fact that I was able to graduate from college with the help of SM Foundation – the foundation that Tatang built. The person I am right now has been greatly influenced by the experiences I had during my SM Scholarship days," Arca stated.
Moon Ray Lo took up BS Computer Engineering at the University of San Carlos in Cebu. He recalled that he was on the wait-list when he applied for the SM scholarship. But he did not lose hope and later on got a slot into the program. "If something is destined for you, it is really for you. It will always find a way to put you there. But always remember, you also need to match it with hard work" Lo said. Debbie Reyes-Ayson, a BS Electronics and Communications Engineering graduate of Pamantasan ng Lungsod ng Maynila. She graduated cum laude in 2002 and is currently based in Singapore with her family. She flew to Manila just to meet all the SM scholars and be able to share her story. "the secret recipe to success is that you have to be focused on what you want to achieve and then you pair it with strong determination," Ayson shared.
To cap off the program, the scholars danced to the groove led by Joshua Zamora, and were later treated to a free movie screening of the Lion King – they occupied the two biggest cinemas at the SM Mall of Asia. Also graced the event were SM matriarch, Nanang Felicidad T. Sy, SM Foundation Executive Director Debbie Sy, Koleen Palaganas, SMIC VP for Sustainability, AVP for Education Eleanor Lansang, SMIC AVP for Corporate Affairs Victor Chan, and other officials and representatives from the SM Group. Aside from the General Assembly at SMX Mall of Asia, Scholars from other provinces also have their general assembly at the following SM Malls: SM Seaside Cebu (October 13), SM Iloilo (October 20), SM Lanang (November 3), and SM CDO Downtown (November 10).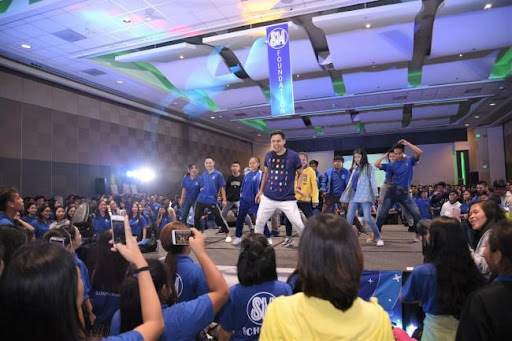 (SM scholars got energized in a Zumba session led by Joshua Zamora.)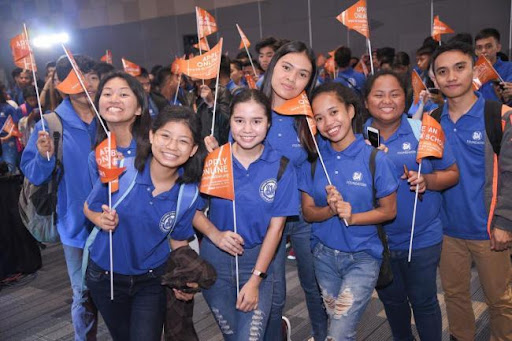 (SM scholars carrying their colored flaglets on their way to the SM MOA cinemas for the movie treat for them.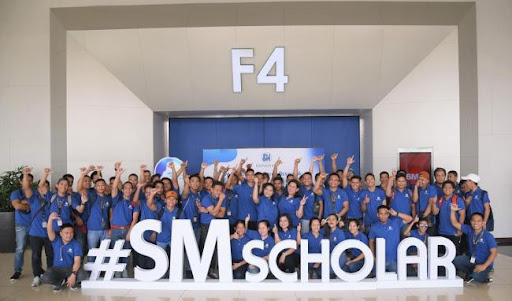 (SM scholars carrying their colored flaglets on their way to the SM MOA cinemas for the movie treat for them.