SM and Pasay City collaborate to spread social good through urban farming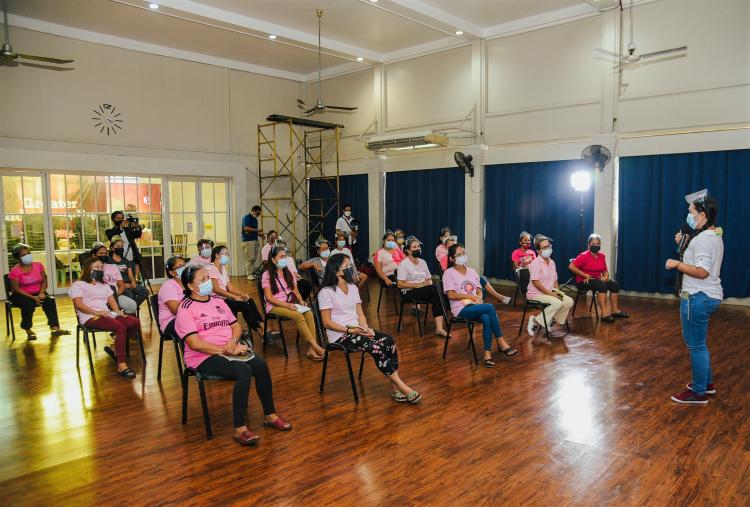 During the recent KSK launch in Pasay City
The COVID-19 created a lot of challenges in the agricultural sector. Lockdowns affected the flow of goods from farms to urban markets specially in the metro. Agricultural labor faced mobility issues. Securing food for communities specially in grassroot communities became a challenge for local governments - specially for highly urbanized areas such as Pasay City.
To address this challenge, SM, through its social good arm SM Foundation (SMFI), partnered again with the Pasay City Government to launch the Kabalikat sa Kabuhayan (KSK) on Sustainable agriculture last July 15, 2021. The relaunching of the program this year intends to provide 50 Pasay residents, specifically members of the Pantawid Pamilyang Pilipino Program (4Ps) with knowledge and skills on modern urban farming techniques that will allow them to bring food on their tables and eventually, enable them to establish their own agri-enterprises.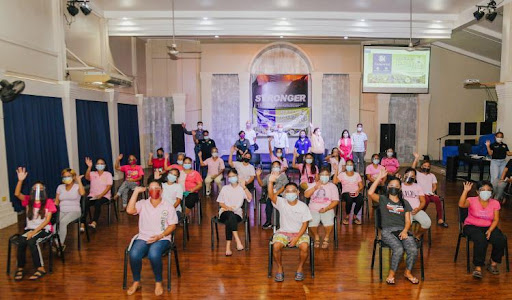 SM Foundation, together with its partners, launched the Kabalikat Sa Kabuhayan on Sustainable Agriculture program in Pasay City
The KSK is a 14-week long agri-training program that will discuss the following: Production of organic vegetables, organic extracts and fertilizers, plant preparation and propagation, science of container gardening, pest and disease management, and other topics related to sustainable agriculture.
Also included in the training course is the teaching of SM's late founder, Henry Sy Sr's values and life principles - which intends to inspire Pasay urban farmer-participants as they establish their own agri-enterprises. This training segment is usually conducted by SM Supermalls officers as part of the company's volunteeriSM program.
A Sustainability Forum will also be conducted where all partner agencies and institutions present available programs, services, and local economic opportunities that the farmers—as an individual or as a group/organization—may benefit from. The trainees will also be assisted in creating markets through the various SM Business Units.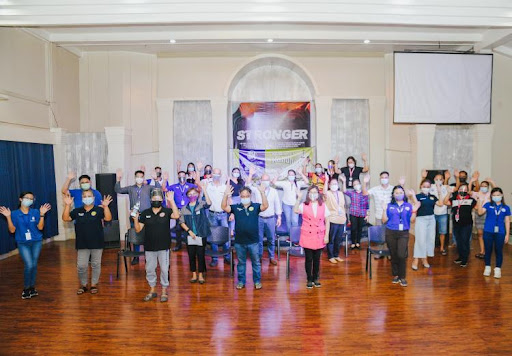 Collab for social good between the SM Group, City Government of Pasay, TESDA, DA, and DSWD, among others
Since 2015, more than 4,300 beneficiaries have benefitted from Kabalikat sa Kabuhayan on Urban Gardening in almost 50 sites in Metro Manila, Cavite, Antipolo, Cebu City, and Davao City. In Pasay alone, SMFI has previously mentored more than 250 KSK graduates who continued to practice their urban gardening skills, especially during the lockdown.
Atty. Fred Mison, Senior Vice President of SM Prime, in a statement said, "By equipping residents of our host communities with modern agricultural techniques, we are able to help families, especially those in grassroot communities, have nutritious food supply. This social good effort also helps in addressing food security at the barangay level by creating a farming ecosystem in the community - even in urban communities such as Pasay."
"Through our social good partnership with local and national government agencies and our SM Business Units, we hope to enable our KSK Urban farmers to form groups and create market linkages for them - which in turn strengthens the agri-industry in our host communities specifically for Pasay City," Mison added.
The program is also in line with Pasay City's Urban Farm tourism program that intends to promote a clean and green Pasay City through various urban farming methods like vertical and plastic container gardening by showcasing successful "greening" projects at the barangay level.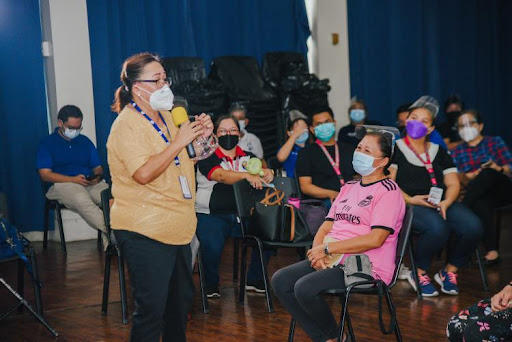 SMFI AVP for Outreach Program Cristie Angeles formally welcomes the KSK trainees from Pasay City
Aside from Pasay City, the program is in partnership with various government agencies such as the Technical Education and Skills Development Authority (TESDA), Department of Agriculture (DA), Department of Social Welfare and Development (DSWD), and the Department of Trade and Industry (DTI).
SM Foundation Inc. (SMFI) launched its Kabalikat Sa Kabuhayan (KSK) Farmers' Training Program in 2006 which aims to bring modern and sustainable farming skills in both rural and urban communities to help farmers have food on their table and have potential economic opportunities. To date, the program has trained more than 28,100 farmers from more than 900 cities/municipalities nationwide.