Ready to serve: Palawan health centers upgraded by SM Foundation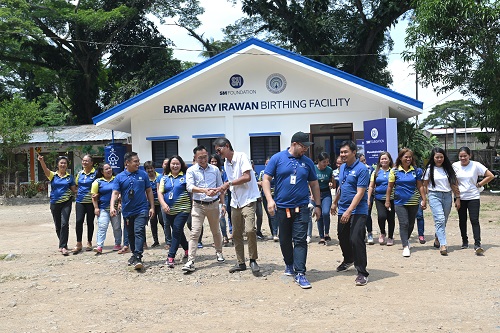 SM Foundation, Inc (SMFI), the social good arm of the SM group, has recently refurbished two essential health centers in Puerto Princesa, Palawan.
The two health facilities–Naval Station Apolinario Jalandoon Medical Dispensary and the Barangay Irawan Birthing Facility–were turned on last July 10 and 11, 2023, respectively, bringing SMFI's total refurbished health centers to 194.
Paving ways for accessible healthcare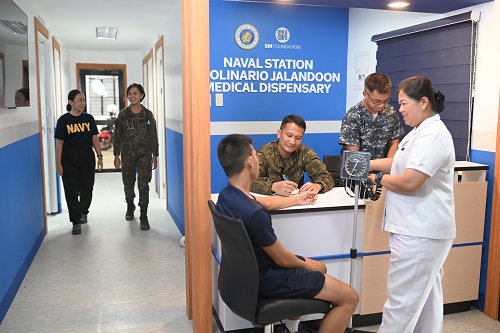 SMFI painted the Naval Station Apolinario Jalandoon Medical Dispensary (NSAJ-MD) with air-cleaning paints to further provide a healthy environment for Philippine Navy officers.
The Naval Station Apolinario Jalandoon Medical Dispensary (NSAJ-MD) provides immediate care to Philippine Navy personnel and their dependents. Beyond this, it plays a bigger role as it also extends health services to authorized civilians within the Naval Installation and Facilities West and Naval Forces West's areas of responsibility.
Meanwhile, the Brgy. Irawan Birthing Facility has been catering to the healthcare needs of over 9,000 individuals residing in five barangays. Originally constructed in 2016 to offer free medical care to pregnant women, the facility temporarily suspended its services in 2018 to ensure compliance with the guidelines set by the Department of Health (DOH). During this six-year period, the center transitioned into a multipurpose health facility, extending preventive medical services to the community.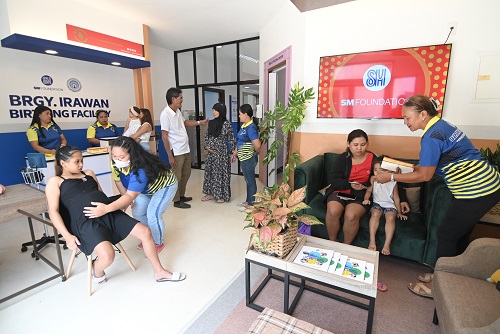 Inside the newly revitalized Brgy. Irawan Birthing Facility in Puerto Princesa, Palawan
With a steadfast commitment to improving healthcare infrastructure across the country, SM Foundation has upgraded medical facilities and enhanced access to quality healthcare services. The refurbishment was made to ensure the medical facilities' compliance with the guidelines of the Department of Health (DOH).
The initiative covered both interior and exterior upgrades to facilitate seamless healthcare delivery and create a conducive environment for healthcare workers and patients.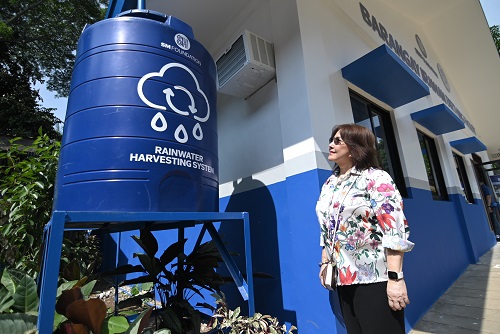 SMFI Health and Medical Programs Executive Director Connie Angeles inspects the rainwater harvesting system, a first-of-its-kind innovation in an SMFI Health and Wellness Center geared towards sustainable water management.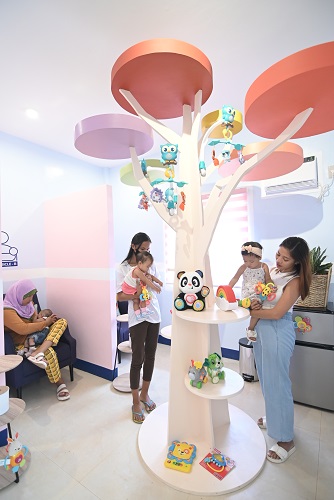 Mothers and infants from Brgy. Irawan are provided with a safe and serene environment where they can comfortably breastfeed.
To further maximize the efficiencies of the centers in delivering quality medical services, SMFI fitted the facilities with sustainable fixtures and infrastructures. Special air-cleaning paints were used to coat most of the facilities while locally-sourced plants were placed to promote a healthier environment and support local entrepreneurs.
The foundation also equipped them with energy-efficient appliances as well as medical tools and equipment. Further ensuring sustainable and efficient water management, SMFI also installed a rainwater catchment system as an alternative water system at Brgy. Irawan Birthing Facility.
Through the recent turnover of the health centers, SM Foundation continues to move towards its commitment to supporting communities in spreading social good.