New SM scholars see beyond challenges, aspire for success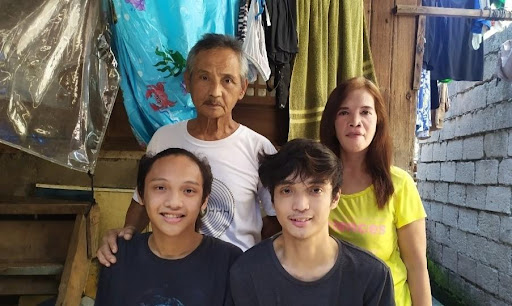 SM scholar Jhon Christian Garcia (lower right) with his parents and sibling.
At the recently concluded SM College Scholarship awarding virtual event, Atty. Epitacio Borcelis—one of the very first SM scholars and who is now the senior counsel of SM Investments Corporation—reminded the scholars to strive and persevere not just in their studies but also in life in general.
New SM scholars Jhon Christian Garcia and Jolyn Lachica, both coming from economically challenged families, know the essence of that value to their very core. Even though both will be supported by SM Foundation (SMFI) in their studies, they still thought of ways how to help their families make ends meet.
Garcia, a son of a retired security guard and a canteen helper from Bulacan, is an incoming BS computer engineering freshman at National University-Baliuag. In a kumustahan session with the new SM scholars, Garcia narrated how the COVID-19 pandemic affected his family.
"My mother, who currently provides for our family, was not able to work during this pandemic. So I thought of ways on how to earn money to help our family survive this crisis," Garcia said.
To help his family, he ventured into selling electronic gadgets and accessories online which he gets from a gadget shop for an agreed commission. Garcia shared that the profit may not be that big but still a huge help to address their everyday needs.
"The pandemic made me realize how financially incapable we are. Though it has affected our way of living, my dreams and vision are still intact. This encouraged me more to pursue my goals so my family's economic status will improve in the future." he further shared.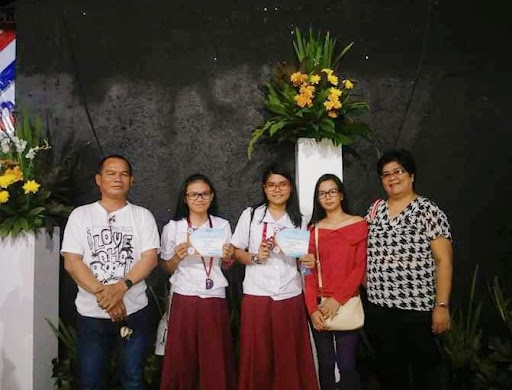 SM Scholar Jolyn Lachica (2nd from left) with her parents and siblings.
Similar to Garcia, Lachica went into selling during this pandemic, with the help of her mother and sister, "We decided to cook snacks and meals that we can sell in our area. That helped us with our everyday expenses during this difficult time."
Lachica, a daughter of a security guard and a housewife from Bacolod, is an incoming BS Accountancy freshman at the University of St. La Salle in Negros Occidental.
She said that this crisis did not deter her from going toward her goals, "It actually served as an inspiration to drive myself even harder because I saw how people struggled to survive during this pandemic. I want to be successful and capable of helping my family, and even other people, in difficult times like this."
Garcia and Lachica are part of the 200 new SM scholars for School Year 2020-2021 whose lives will change as they received the gift of education from the SM Foundation.
SMFI, through its Scholarship program, provides deserving and qualified students with access to college education and technical-vocational studies since 1993. To date, SMFI has supported almost 5,500 scholars nationwide.