New SM scholars dream of better life for their families
Despite the pandemic, SM Foundation (SMFI) did not waver in its commitment to help send economically challenged but deserving public high school graduates to college. It was a commitment started by its founder, the late Tatang Henry Sy Sr. so that each SM scholar can help send another sibling to school and ultimately help in the improvement of their standard of living.
SM scholars enjoy free tuition, receives monthly stipend, book allowance and the opportunity to earn extra income by working in SM group during school breaks. Aside from these benefits, scholars are assured of engagement activities that will spur their academic, personal and social growth.
For the last two years, SM Foundation holds virtual gatherings for its scholars to ensure their safety, as well as the wellbeing of SMFI employees, due to the heightened restrictions brought about by the pandemic.
This year, the awarding of the SM college scholarship, which carried the theme Rise To Greatness, was recently held online on August 27 via SMFI's official Facebook page and YouTube channel: @SMFoundationInc.
During the said virtual event, SM welcomed more than 300 new scholars, 60% of which are from the provinces while 40% are in the NCR enrolled in 140 partner schools nationwide.
Applying for an SM scholarship means meeting the criteria set by SM Foundation, passing the qualifying examinations, hurdling the interview - with virtual home visits conducted by the SMFI Team and employee volunteers from the SM group.
Get to know more about some of the new SM scholars
Ashanna Nicole Gulla Bautista, 18, from Tayug, Pangasinan is one of SM's new scholars for SY 2022-2023.  She finished her Senior High School at the Tayug National High School with high honors. During her elementary and high school years, she was actively involved in school organizations, among these was the Supreme Student Government, where she served as President in SY 2020-2021. The following year, she was President of the ABM Club, an organization of senior high school students pursuing the Accountancy, Business and Management strand in school.  Her involvement was not limited to extra-curricular activities. She also actively participated in competitions such as quiz bees, essay writing contests, among others, representing her school in the division and sometimes in regional and national levels.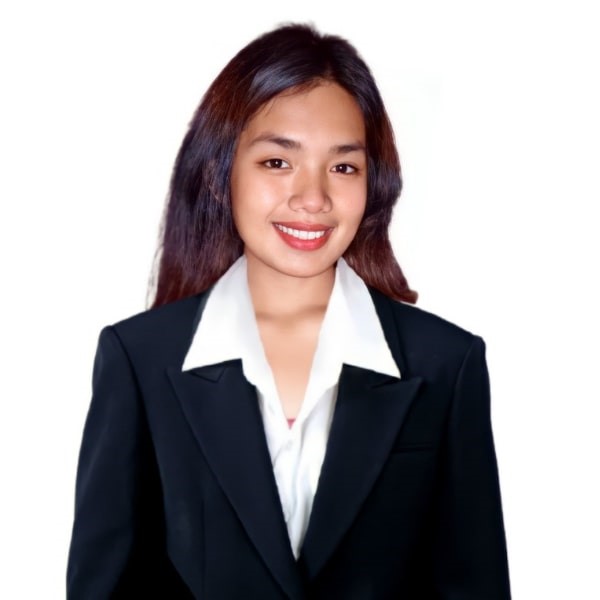 Ashanna Nicole Gulla Bautista
"Being raised by a single parent, I look up to my mother as my inspiration to strive more. This thought pushes me to be push hard and be excellent in school and in our home," she said.
Ashanna's parents separated when she was three years old. Raised by a single parent, she and her mother had to live in her grandparents' house. "My mom was not a college graduate. It was so hard for her find a work," she said. Currently, her mother is an online seller, and they depend on whatever profit she makes.
"As a student and a teenager, I always wanted to graduate in college, have the diploma, and pursue a decent and a nice job that will help me and my family. I believe that for me to make my dream a reality, the key is education."
Determined to finish her college education, Ashanna researched on schools that offer accountancy and the tuition involved. "I was so shocked because we don't have that enough amount of money for me to be able to study." Thus, she scouted for scholarships. "One day, upon scrolling in my newsfeed, the SM Scholarship popped in my screen," she said.
The rest is history. Having been admitted to the SM scholarship program is a dream come true for the future accountant. "At last, I already found a scholarship that can surely help me in my college journey."
"As a very grateful SM Scholar, I will actively participate in all SM Foundation activities for us, scholars. As a little way of thanks and being a responsible scholar, it is my job or my responsibility to take part in all their proposed activities."
Five years from now, Ashanna sees herself as a Certified Public Accountant – and dreams to be employed by the SM group. "After graduating, I hope to serve the company that has given me a scholarship – which enabled me to achieve and reach my goals for my family" Ashanna is enrolled at the Saint Louis University and will be taking up Bachelor of Science in Accountancy.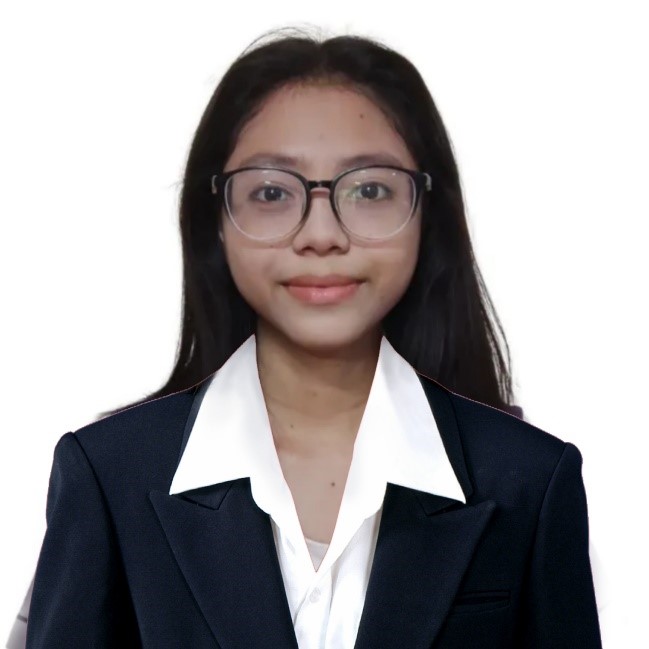 Erin Mhae G. Evangelio
Another hopeful accountant is Erin Mhae G. Evangelio from Binuangan, Obando, Bulacan. She finished Senior High School at the Nuestra Señora De Guia Academy. She is currently enrolled in Meycauayan College with a course of Bachelor of Science in Accountancy.
The eldest among five children, Erin helps in the household chores and in taking care of her younger siblings. "I teach and guide them in answering their school activities and modules."
Asked why she applied for an SM scholarship, she said she wanted to help her parents in financing her education. "I don't want to be a burden because I know how hard it is for them to sustain five children who are all studying. Moreover, SM scholarship has lots of benefits. The summer and Christmas jobs will be a great opportunity for me to have a part-time work and to have an experience working in the real world."
After finishing her BSA and review for the Certified Public Accountant Licensure Exam (CPALE), Erin plans to immediately look for employment. "I will find a job as early as possible because I want to help my parents in providing for our everyday needs – and move beyond that when I pass the CPALE. As the eldest child, I want to provide them a comfortable life. I want them to live in a comfortable home since currently, our house is always flooded because of our location. When I graduate, I don't want my parents to worry everyday about money, and our food. Ever since I was a child, I was dreaming a life where I can give back to my family, provide them with a comfortable life and buy the things that they always wanted."
SMFI, through its Scholarship program, provides deserving and qualified students with access to college education and technical-vocational studies since 1993. To date, SMFI has produced more than 8,000 scholar-graduates.