Giving the gift of health, wellness
Watsons, SM Foundation collaborate in recent medical mission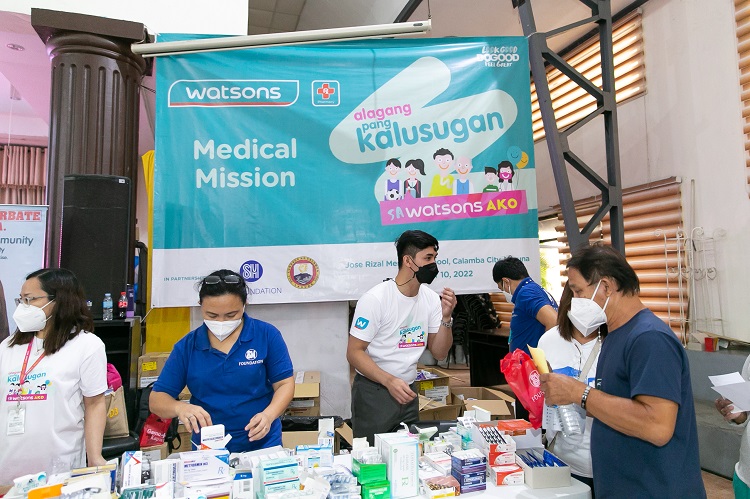 Watsons and SM Foundation employee-volunteers prepare free medicines for the beneficiaries in Calamba, Laguna.
To help uplift the health and wellness of communities before the year ends, Watsons and SM Foundation recently collaborated on a medical mission in Calamba, Laguna.
Partnering for the Alagang Pangkalusugan medical mission, Watsons and SM Foundation assisted over 400 patients. Beneficiaries received free doctors' consultations, medicines, blood pressure monitoring, ECG, blood glucose monitoring, uric, hemoglobin, and cholesterol tests, skin analysis, bone screening, audiometry, hair analysis, eye check-up, and chest X-ray.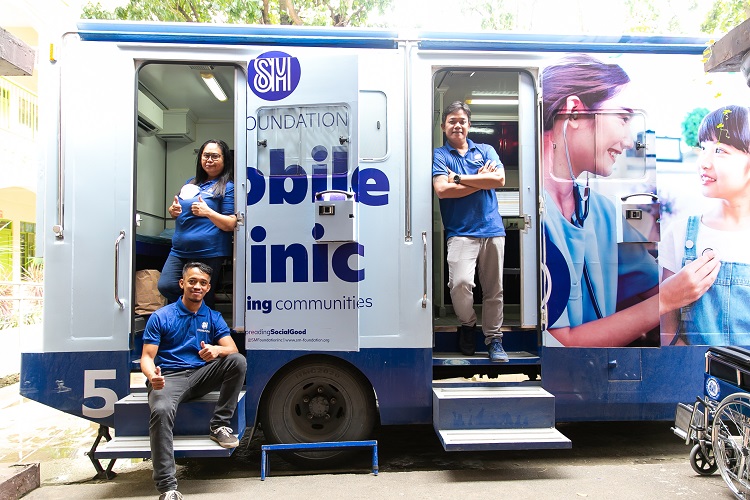 SM Foundation employee-volunteers at the Mobile Clinic.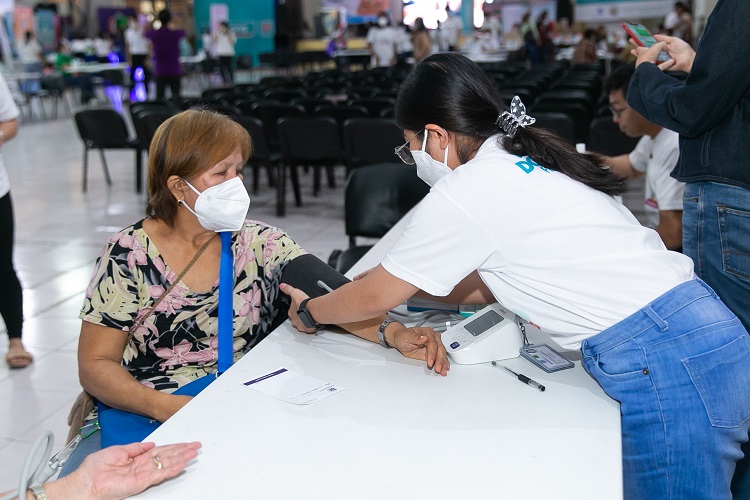 An elderly gets her blood pressure checked by a Watsons employee-volunteer.
Over 130 individuals, including more than 30 Watsons employees, volunteered to join the medical mission.
"Since 2013, Alagang Pangkalusugan has benefitted 800 Filipino families. Watsons Alagang Pangkalusugan not only provides beneficiaries of these medical missions with free doctor's consultations and diagnostic services, we also give them free medicines. Watsons is very proud to be a partner of Filipino families in their journey to good health," Watsons PR and Sustainability Director Viki Encarnacion said.
"We are also very happy and proud that our employees are taking part in this social good endeavor," she added.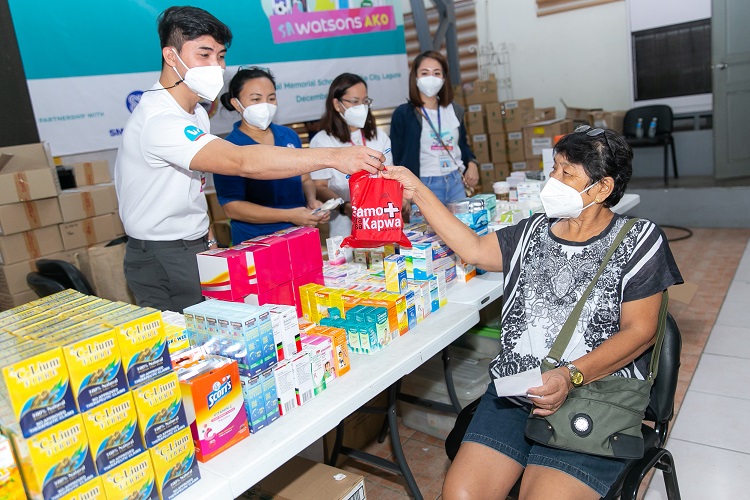 Watsons and SM Foundation volunteers assist hand free medicines prescribed by doctors in the medical mission.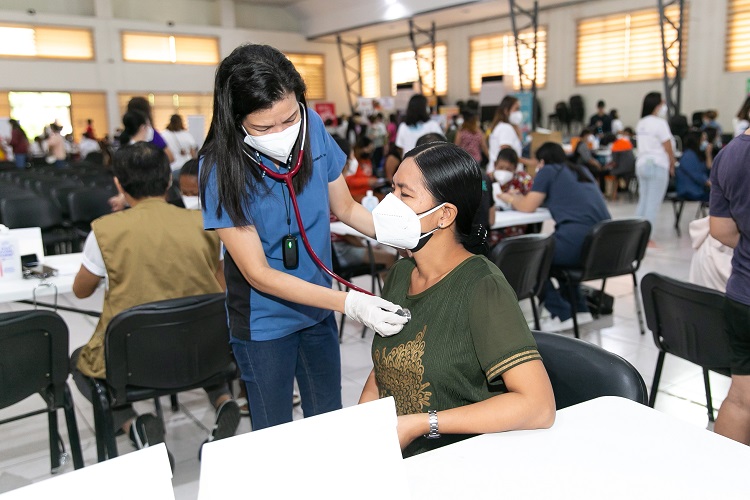 A doctor conducts a free preliminary check-up on one of the beneficiaries at the medical mission.
Collaborating with the country's leading health retailer and SM foundation in spreading social good are partners Organica Nutrition Inc., GCRM, Philippines Inc., North Summit, Bayer, Ritemed, Pascual, Lifestrong, Fine Nutrition, Unilab, Torrent, Natrapharm, Viatris / Pfizer, IMDS, Philusa, Watsons Generics, DMI, Hofer Development Corp., Intelligent SkinOptimum Solution, Monheim, PinoyJamu / Bionutria, JLC Miller, ADP Pharma, OMRON, One Touch/DKSH, House of Branded Lifestyle, and Medchoice.