Give kids access to reading and learning materials who need them most Donate a book at The SM Store and get a P100 discount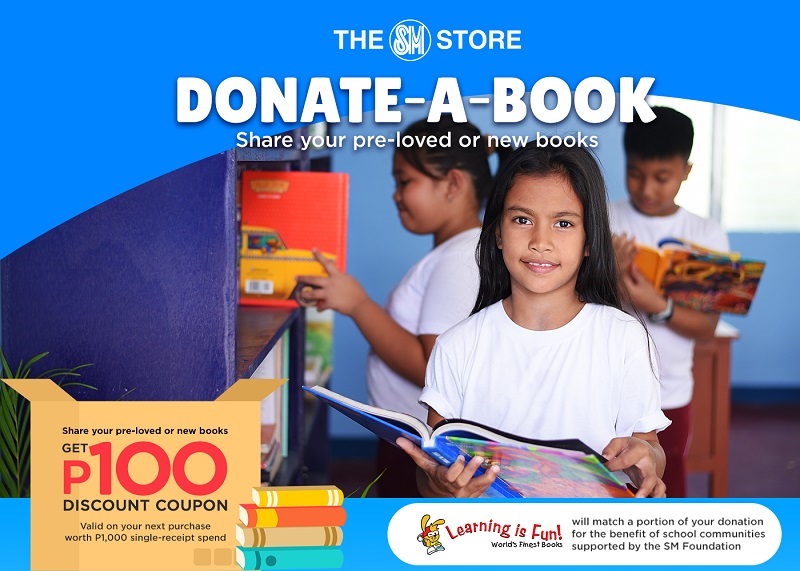 The SM Store's annual Donate A Book drive aims to bridge shoppers who wish to donate books and learning materials to disadvantaged children. Since 2015, the program has collected and distributed 800,000 learning materials to public schools and youth organizations.
The SM Store accepts donations of pre-loved and new books until Sept 30, 2021. For every book donation, you will get a P100 discount voucher. Shoppers can also donate activity books from Learning Is Fun, and the company will donate the same number of books sold during the program period. School supplies and other learning materials for donations are also available at the Stationery Department of The SM Store.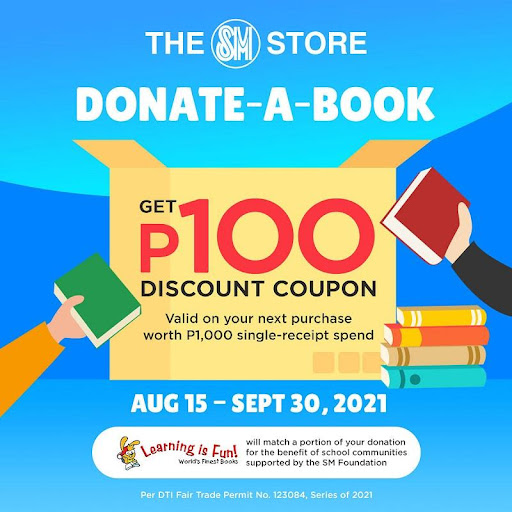 It may seem like a small thing, but your contributions will go a long way. Here's how your donations can help:
It will help kids open their minds to new knowledge. Children from poor communities have limited access to age-appropriate books. Your donation will give them access to books and learning materials and help them open their minds to a new world of knowledge.
It will stimulate children's creativity. Learning from your donated books will enable other kids to see beyond and spark their imagination to create and build. You will help them by opening their minds to possibilities.
Give your favorite books a second life. Books are most valuable when shared and read by many children. So, share the pre-loved books that inspired you, boosted your confidence, and transported you to places and adventures. Who knows, sharing your pre-loved favorite books will be the first step for other kids to develop the habit and love for reading.
Motivate kids to learn.  Donating learning materials and school supplies will ease the burden for unfortunate children during these most difficult times. Let The SM Store's Donate A Book be your way of supporting other kids in their school work.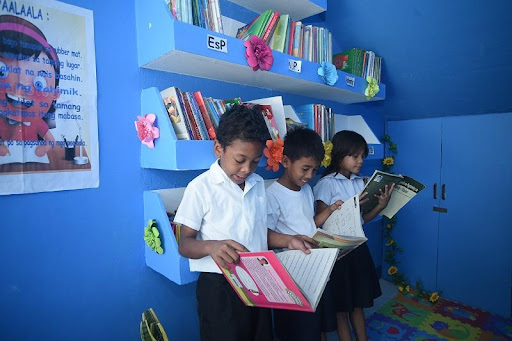 The SM Store's Donate A Book is one way to help young learners during this time. Share the joy of learning, give kids access to books. Visit participating The SM Store branches nationwide. https://bit.ly/SMDonateABook