Fulfilling lifelong dreams through SM Scholarship
Despite the pandemic, SM Foundation (SMFI) did not waver in its commitment to help send deserving public high school graduates to college. It was a commitment started by its founder, the late Tatang Henry Sy Sr. so that each SM scholar can help send another sibling to school and ultimately help in the improvement of their standard of living.
SM scholars enjoy free tuition, receives monthly stipend, book allowance and the opportunity to earn extra income by working in SM group during school breaks. Aside from these benefits, scholars are assured of engagement activities that will spur their academic, personal and social growth.
For the last two years, SM Foundation holds virtual gatherings for its scholars to ensure their safety, as well as the wellbeing of SMFI employees, due to the heightened restrictions brought about by the pandemic.
This year, the awarding of the SM college scholarship, which carried the theme Rise To Greatness, was recently held online on August 27 via SMFI's official Facebook page and YouTube channel: @SMFoundationInc.
During the digital event, SM welcomed more than 300 new scholars, 60% of which are from the provinces while 40% are in the NCR enrolled in 140 partner schools nationwide.
Applying for an SM scholarship means meeting the criteria set by SM Foundation, passing the qualifying examinations, hurdling the interview - with virtual home visits conducted by the SMFI Team and employee volunteers from the SM group.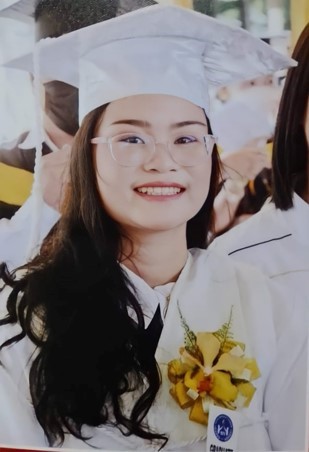 For the aspiring accountant Gracel Mae M. Matanod, 18, the SM scholarship is a great help for her to achieve her dreams. "College is quite expensive, I want to ease my mother's burden since she is a single mom. Despite working as a cashier in a convenience store in Davao, its still difficult for her to make ends meet" she shared.
Born and raised in Davao City, Gracel finished Grade 10 at the Sta. Ana National High School and her Senior High School from STI College Davao. Her family is renting a room, which is just a walking distance from both schools, saving her expenses for fare.  Now that she is enrolled at the University of Mindanao-Matina, she will be commuting from her boarding house to the university.
Asked how she sees herself five or six years from now, she replied, "Our future is uncertain, but I always aspire that I will be able to survive the challenges that I will encounter in college." She sees herself passing the Certified Public Accountant Licensure Exam (CPALE). "I also envision that in those years, I'll be able to do my duty and responsibility as an SM scholar - that I'll end up inspiring other scholars to achieve their goals in life. Most importantly, I always aspire that six years from now, I will be able to provide a better life for my mother and little brother," she further added.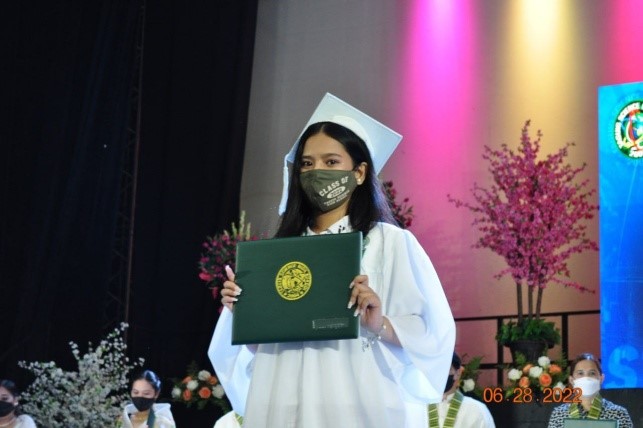 Eighteen-year-old Hazel Ann Mones graduated from Taguig Science High School.  Her mother is a full-time housewife and her father is a vendor. "My family doesn't have a stable income. My parents do not have the luxury to send me to a prestigious private university without financial help and that is why our best option was to enroll at a state university. However, most of the universities that I were able to pass the admission tests were private universities, and even if I did enroll in a state university, other expenses such as books, transportation, uniforms, and so on would still be quite overwhelming for my parents," Hazel Ann said.
According to Hazel, her mother always reminded her to apply for the SMFI scholarship. "I am so grateful to my mother for being persistent in reminding me to apply under the program of SM, and to my father who never lost hope. This scholarship program is extremely important to me and my family - reason why I am grateful to SM, to their SMFI scholarship team, for finding me worthy and providing me with a fighting chance to finish my studies without having to worry about financial constraints."
Hazel is pursuing a Bachelor of Science in Computer Science with specialization in Software Systems at Asia Pacific College (APC). Asked why she chose to enroll at APC, she replied: "Asia Pacific College is well-known for its computer and information technology programs which is why it was one of the universities that I had been considering for months. During my research, I have heard nothing but positive things about this school. From their management to the quality of their education, to the way they treat their students, Asia Pacific College upholds its reputation. I believe Asia Pacific College is the ideal institution for me to hone my skills and improve my strengths, as well as recognize my weaknesses and turn them into something that can be advantageous to me."
SMFI, through its Scholarship program, provides deserving and qualified students with access to college education and technical-vocational studies since 1993. To date, SMFI has produced more than 8,000 scholar-graduates.