A new beginning for a Yolanda scholar of SM Foundation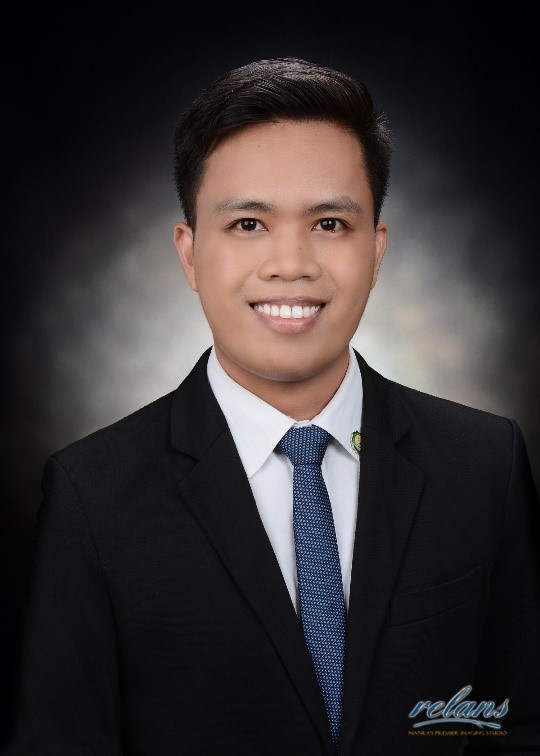 SM scholar alumnus Glenn Embodo
SM scholar alumnus Glenn Paul Añover Embodo was overjoyed when he shared the good news to SM Foundation—he's now a Certified Public Accountant!
For Glenn, the long wait for the licensure exam was worth it after it was put on hold during the height of the pandemic and only resumed in 2022. Strong-willed Glenn is among the "Yolanda" scholars of SM Foundation.
In November 2013, one of the strongest typhoons to hit the Philippines, Yolanda, caused widespread destruction to the country, particularly in the Visayas area. To equip the youth of the region with education that they may use to rise from the economic turmoil brought upon by the disaster, a lean team of seven development workers from SM Foundation flew to Leyte to conduct preliminary screening of new scholars for the schoolyear.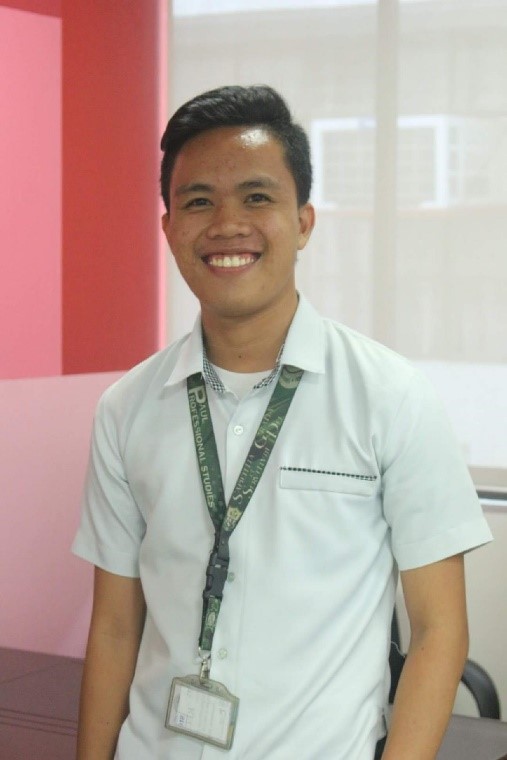 SM scholar alumnus Glenn Embodo
Still fresh from his memories, Glenn recalled his experience when he applied for the scholarship: "I woke up very early in our make-shift house and queued as early as 6AM at the Leyte Normal University where the screening was conducted."
"My friends and I were anxious the whole day, we even prayed together at the Sto. Nino shrine. By 2:00 pm, we queued again to get results that were posted on the Bulletin Board and when I saw my name, it was a feeling that I could not describe: happiness, excitement, nervousness," Glenn shared.
At the interview, Glenn found himself sharing his life story and the difficulties his family had to go through because of the devastation brought by Typhoon Yolanda. He was teary eyed as he narrated his anxiety that he might not be able to finish schooling despite his determination to do so. He was aware that his father—a tricycle driver—and mother—food vendor—will have a hard time raising money for his tuition plus those of his 5 siblings.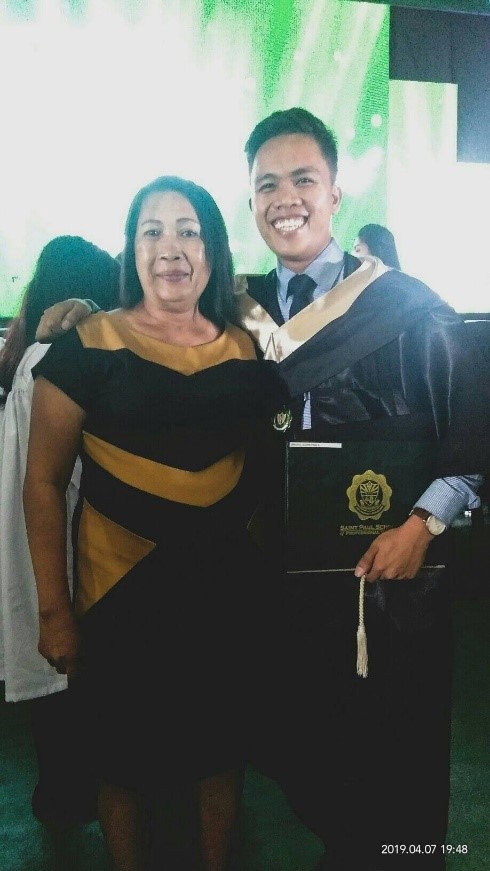 Glenn with his mother
"I believe in fate for among the interviewers, I was assigned to the one whose family roots are from Leyte. She knew what I went through, she knew what to ask, she knew my psyche, and she asked questions that made me talk my heart out.  It was the longest but most memorable interview that I ever experienced as a student," he further narrated.
"During the interview, she focused on knowing my character, on my ambition, on how I will pursue my dreams. At the end of the discussion, I vividly remember telling her this: I know that I am capable of doing greater things more than what I think I can," he said.
Furthermore, he expressed his gratitude to SM Foundation, "I thank God, for giving me the opportunity to become an SM scholar. This gave me the opportunity to enjoy my studies without thinking of the financial burden that my family would shoulder. It also gave me an opportunity to grow mentally and spiritually because of SMFI's capacity building seminars and outreach volunteer work opportunities.  Above all, the scholarship made me realize that education is a stepping stone to a greater life. I hope to pay this gratitude forward soon," Glenn stated.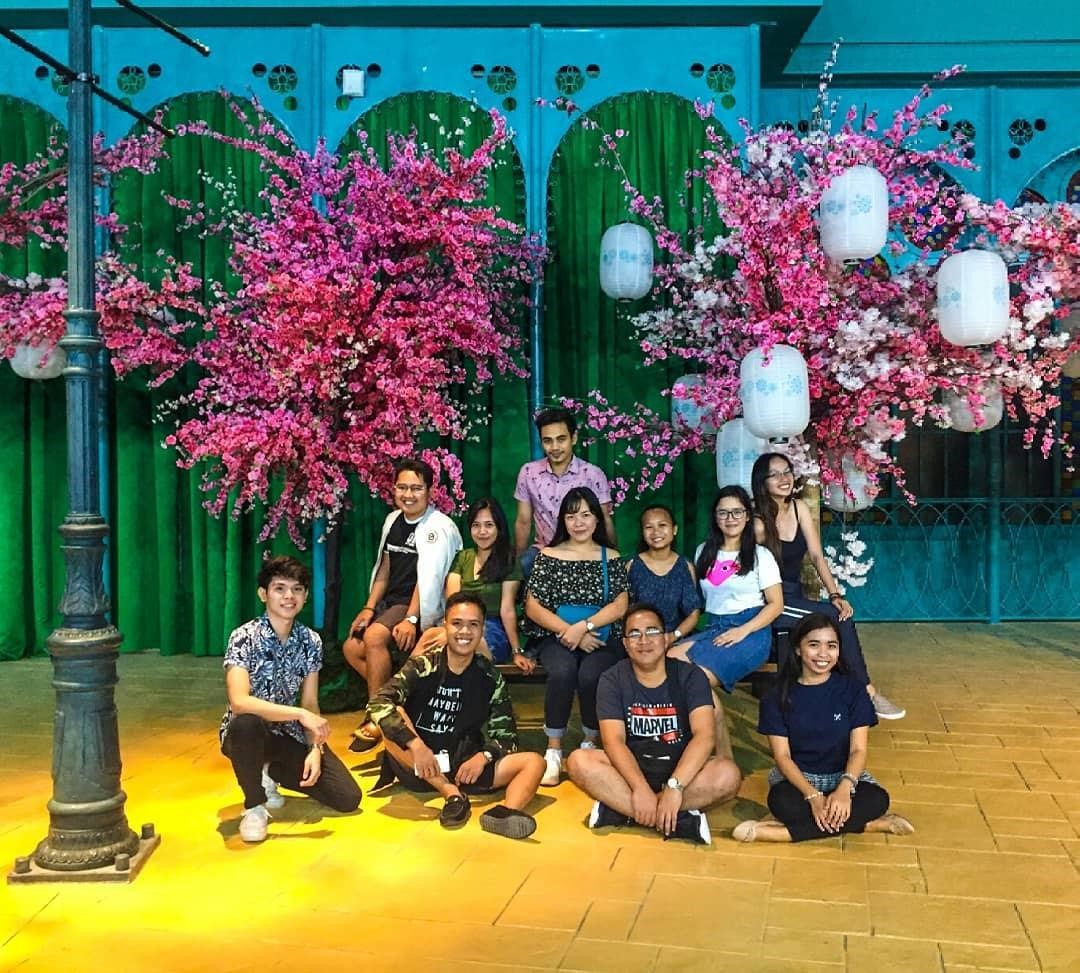 Glenn with other scholars from Cagayan, Davao, and Tacloban taken at Okada Manila after the graduation rites in SM MOA.
Upon graduation, the scholars were invited to Manila to meet their benefactor: "I experienced my first airplane ride, a week-stay stay in a luxury hotel, my first time to set foot and roam around the busy streets of Manila. We were treated to an IMAX movie, ice-skating and a tour of MOA complex."
Glenn graduated cum laude with a double degree: Bachelor of Science in Accountancy and Bachelor of Science in Accounting Technology from the Saint Paul School of Professional Studies in Palo, Leyte. He is currently employed as a Tax Associate in a private firm. He is planning to pursue his Master's and law degrees.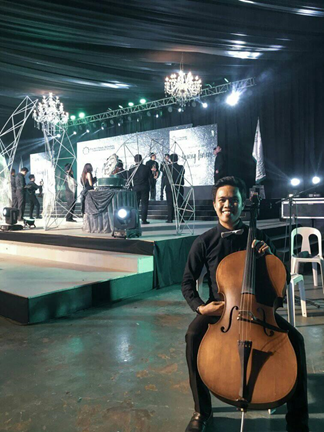 Glenn was a member of the school orchestra. He plays the cello.
SM Foundation, through its Scholarship program, provides deserving and qualified students with access to college education and technical-vocational studies since 1993. SMFI has already produced more than 8,000 college and tech-voc scholar-graduates.