50 KSK farmers in Benguet get TESDA certification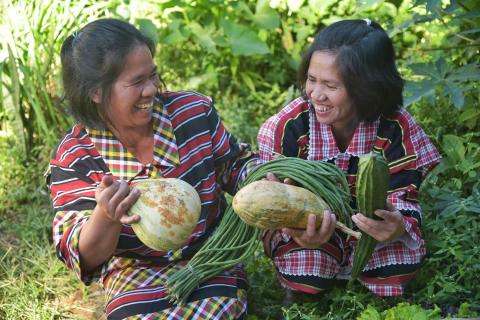 (File photo) KSK farmers from Benguet.
50 farmer-trainees of SM Foundation's Kabalikat sa Kabuhayan (KSK) on Sustainable Agriculture program in Kapangan, Benguet graduated recently from the training course and passed the Technical Education and Skills Development Authority (TESDA) certification for Agriculture Crop Production National Certificate II.
The said course trains farmers in grassroots communities on the proper way of planting, growing, and harvesting grains, fruits, and vegetables. It also equips students with the understanding and knowledge of performing appropriate agricultural duties.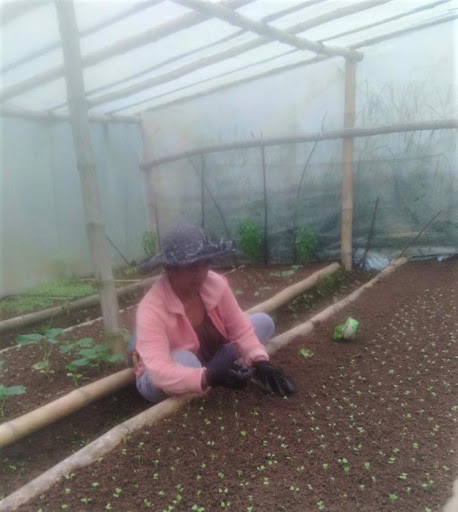 KSK farmer-graduate Editha Bawingan.
With the current rainy season, the said trainees are now ready to apply their newly-acquired skills right in their backyards in order to perfectly time their farming operations. Benguet, being a mountainous area lacks irrigation water and depends solely on streams and creeks that usually dry up most of the year since the Philippines is a tropical country.
One of the KSK farmer graduates of this batch is Editha Bawingan. She has been farming for around 40 years at her father's erstwhile palay field. Bawingan is excited to apply her new robust scientific farming knowledge of producing high-value crops—from farm preparation, plastic mulching, proper seeding of elevated paddies, and application of organic fertilizers and pesticides—on her father's farm as well as her own family's backyard where she is also planning to train her two kids.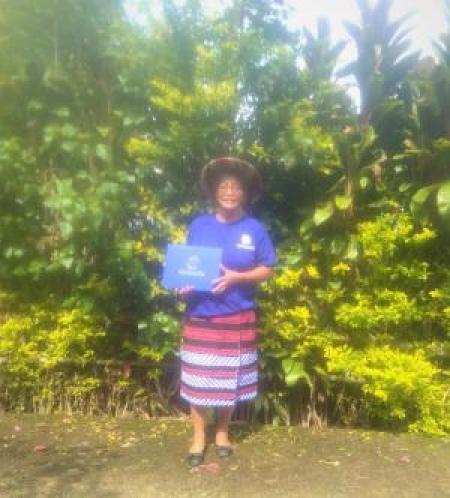 KSK farmer-graduate Editha Bawingan.
Editha narrated that she used to follow traditional farming methods which does not result in optimum production. With her new agri-skills, she is now preparing four paddies (of 200 to 400 sq.m. each) to plant upo, patola, cucumber, and other leafy vegetables.
She said that the KSK training is a good approach to transferring industry-standard skills since the program has a good course outline focusing on Applying safety measures in farm operations, proper use of farm tools and equipment, agri-estimation and calculations, sustainable processing of farm wastes, nursery operations, crop maintenance, and carrying-out harvest and postharvest operations.
Included in the training program are virtual talks from different government offices and officials from the SM Mall and Savemore, which assured them of marketing assistance through SM Foundation's partner farm school—St. Isidore "the Farmer" Learning Center, Inc.—which will consolidate their produce.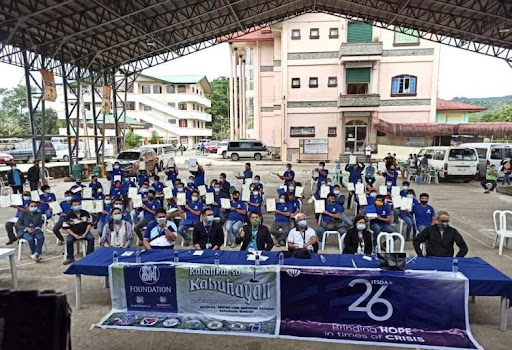 50 farmers from Kapangan, Benguet recently graduated from SMFI's KSK on Sustainable Agriculture Program.
Kabalikat Sa Kabuhayan (KSK) program aims to bring modern and sustainable farming skills to both rural and urban communities to help farmers have food on their tables and have potential economic opportunities. To date, the program has trained more than 26,700 farmers from almost 3,360 barangays in 880 cities/municipalities.