120 Olongapo farmer-grads express gratitude to SM Foundation, partners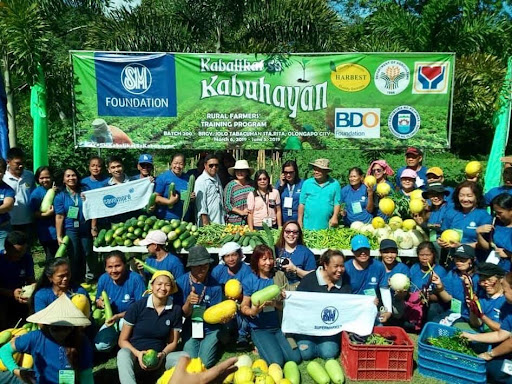 Around 120 farmer-graduates in Olongapo under the SM Foundation's Kabalikat sa Kabuhayan (KSK) Farmers' Training Program Batch 200 expressed their sincerest gratitude to the Foundation and its partners for inculcating innovative farming methods that they can use in ensuring food for their table, they can share with their community, and will open doors for potential business opportunities.
Conducted recently at the SM City Olongapo, the graduation ceremony of the trainees was witnessed by representatives from the Department of Social Welfare and Development (DSWD), Department of Agriculture (DA), Technical Education for Skills and Development Authority (TESDA), City Agriculture Office, and partner Harbest Agribusiness.
Prior their graduation, farmer-participants harvested their high value vegetable and fruit crops, some of which were cooked for their boodle fight lunch, while some were brought home to their respective families. Their produce include honeydew melon, upo, patola, tomatoes, sili, okra, pipino, ampalaya, sitaw, and kangkong, among others.
They also got the chance to be toured around the supermarket in SM City Olongapo to better know and appreciate the pricing and quality standards of products on the ground. With the sustainable farming techniques instilled in them, the Foundation hopes and encourages the farmers to continue to use this knowledge in order for them to produce high quality harvest not only for their families, but also to become suppliers for SM Markets in the future.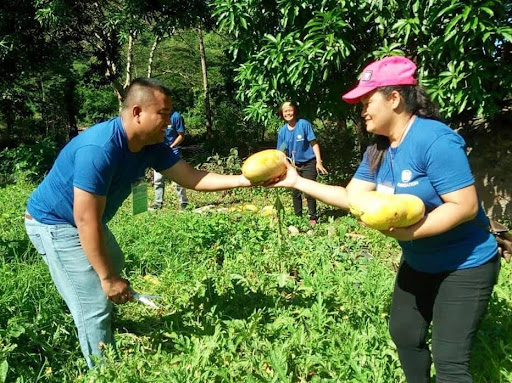 Harvest Festival of SM Foundation's Kabalikat sa Kabuhayan (KSK) Farmers' Training Program Batch 200 in Olongapo
Rogelio Panganiban, a heavy equipment operator, said that he learned various ways to farm optimally which he would proudly share with his family and community.
Esmeralda Tombaga, a 55-year old master teacher in the primary level, vowed to share her learnings from the program to her fellow teachers with the hopes that the knowledge can be further passed to the students. She also mentioned that she can use these innovative farming techniques in the school vegetable garden where she teaches.
Federico Flores, 68, conveyed his gratitude to the late Tatang Henry Sy, Sr., who began all the philanthropic works of the SM Group, including his legacy of helping those in need. He said that he would spread the word that one can farm by just using natural techniques and without the use of chemical fertilizers and pesticides.
Since its inception in 2007, the KSK Farmers' Training Program has trained more than 23,000 farmers and still continues to accommodate more both from urban and rural communities.