Sunshine Place: Where the golden years shine the brightest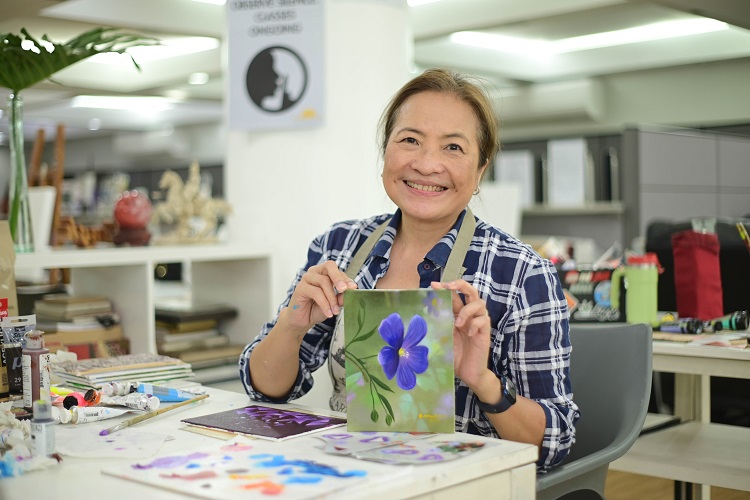 SM Retail VP for Controllership Connie Cadelina shows her painting.
Every sunrise is a new chapter in one's life waiting to be written.
Nestled amidst the vibrant, bustling city is the Sunshine Place, a senior recreation center in Jupiter St., Makati.
For almost a decade now, it has stood as more than just a facility but a second home where the radiance of life's later years comes to life.
For every hue
The heart of Sunshine Place lies in its spectrum of activities tailored to suit the multifaceted needs and wants of its students.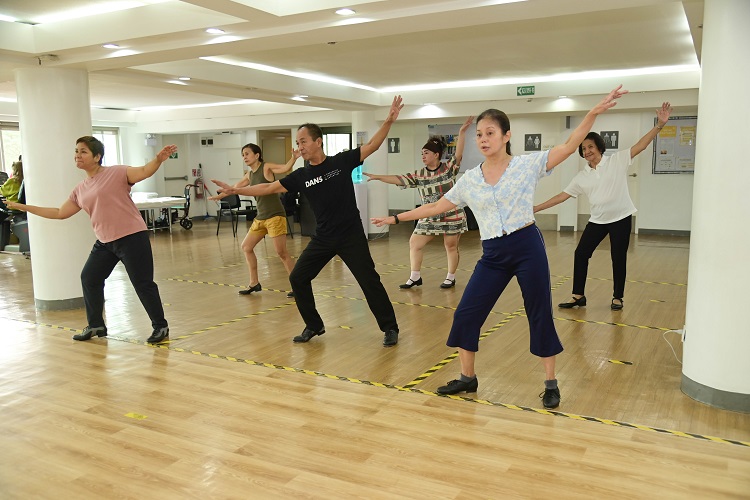 Sunshine Place students enjoy variety of classes, including tap dance.
They offer Physical Therapy, Fitness Training, and Mindful Movement classes, like Tai Chi. Putting its client in mind, they ensure that each physical programs are age-appropriate and responds to one's individual needs to help promote a healthier lifestyle.
They also have scheduled classes in ballroom, chair dancing, and tap dancing. Adding groove to its lineup are themed dance classes such as yeba indak, a gentle dance workout inspired by Philippine folk dance, and dekada, another dance workout inspired by tunes of '60s-'90s that will take them back in time.
Along the same vein, Sunshine Place also offers music classes focused on piano and voice. To further sharpen the mind, they schedule Foreign Language classes online and conduct Writing classes.
Believing that there's an artist in everyone waiting to be discovered, they harness the timelessness of crafts classes via the Ikebana Sogetsu. Also enhancing cognitive function and springing forth life is their Art classes in acrylic and oil, porcelain, wearable art, and beginner's art class for those wanting to dip into this colorful world.
One of the unique features of Sunshine Place is its annual art exhibits, where students can showcase their artistic creations to the public. These exhibits are more than just displays; they're a celebration of the human spirit. The senior artists have the chance to monetize their works, giving them a newfound sense of purpose and recognition.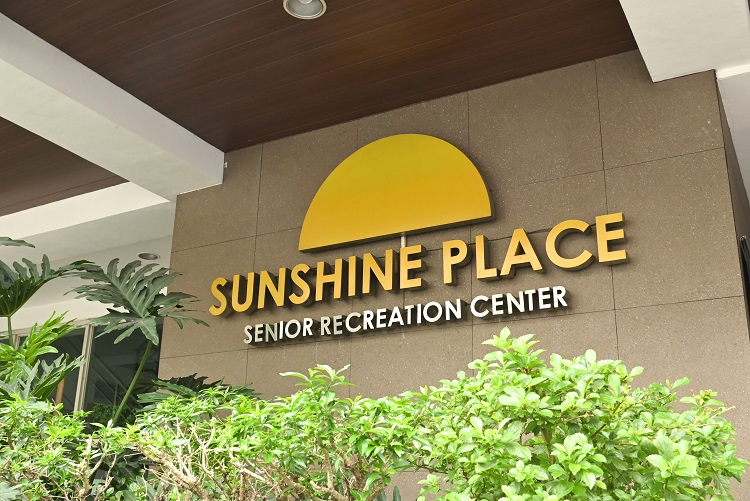 Nestled amidst the vibrant, bustling Makati City is the Sunshine Place, one of the few senior recreation centers in the country.
Bright new rays
"Indeed, there was sunshine," Mr. Raul Manaligod said, narrating how he became an Art student at Sunshine Place through Maestro Fidel Sarmiento, who teaches at the center. Manaligod shared that he had always been an art aficionado, but he wanted to deepen his knowledge about the arts. Little did he know that his classes would pave new bright rays in his life.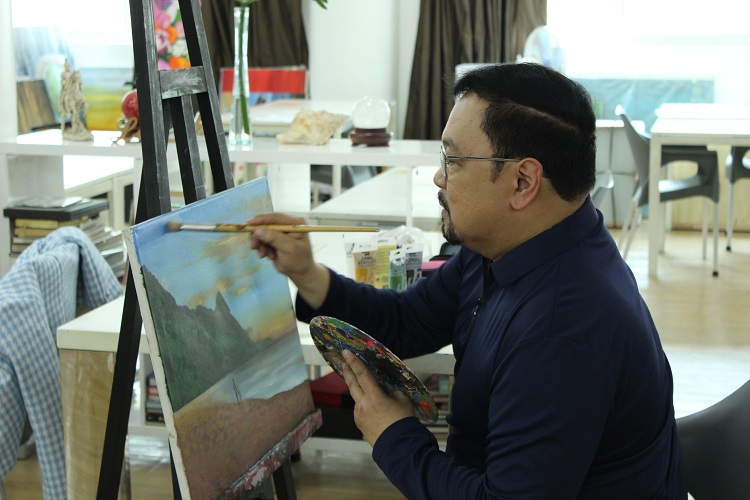 Businessman and art aficionado Raul Manaligod rediscovers the beauty of life through the art classes.
"I see to it that I paint one piece every session and when I do, I enter into a different world. It broadens my horizons. It feels as if you get to understand the intricacies of life and you get to understand more about yourself," he said.
Spearheading several businesses in his 60s, he said: "In here, I forget about work. It soothes not just the emotions, but also the soul."
"Some people feel down when they reach their senior years. But for those who come here, we feel as if we have entered a new world. Altogether, you feel that you have become young again and you get to rediscover the beauty of life once more. It's not merely about appreciating life; you experience the sort of beauty where you want to paint about life," he smiled, adding that he looks forward to having more classes at Sunshine Place.
Physical, Musical Therapy
Providing a well-rounded experience, Sunshine Place is steadily building up its physical and music therapy.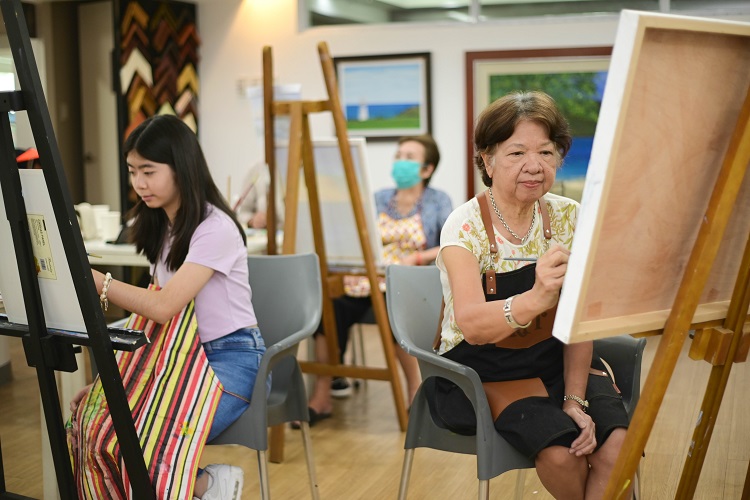 Sunshine Place offers activities where young and young at heart can bond.
Czarina Cruel, one of the music therapists at the center, explained that music is used beyond the realm of entertainment. It harmoniously blends art and science by using melodies, rhythms, and harmonies to stimulate neural pathways, offer solace, alleviate stress, and enhance communication.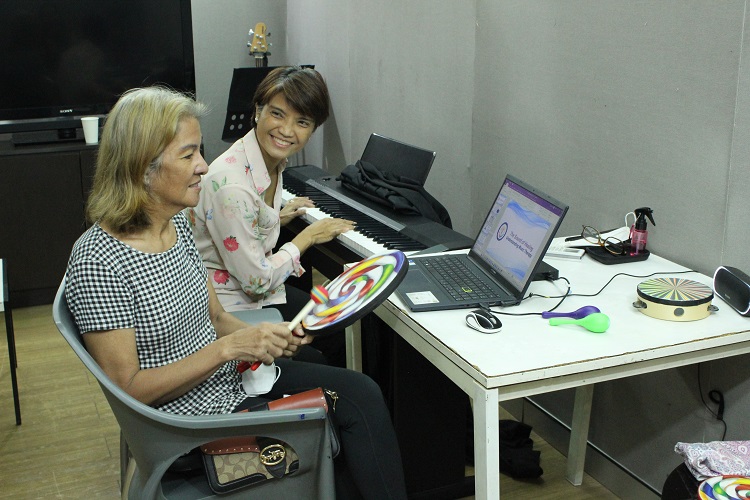 Music therapist Czarina Cruel passionately harnesses the power of music to empower her students.
With music therapy, Cruel hopes to help address a wide array of emotional and cognitive challenges in older adults, including regaining motor skills through rhythmic rehabilitation and fostering emotional expression.
At Sunshine Place, the rays of the sun touch the lives of its members. Each passing year here unfolds how holistic care can rekindle hope and vitality one step, stretch, harmony, stroke, and smile at a time.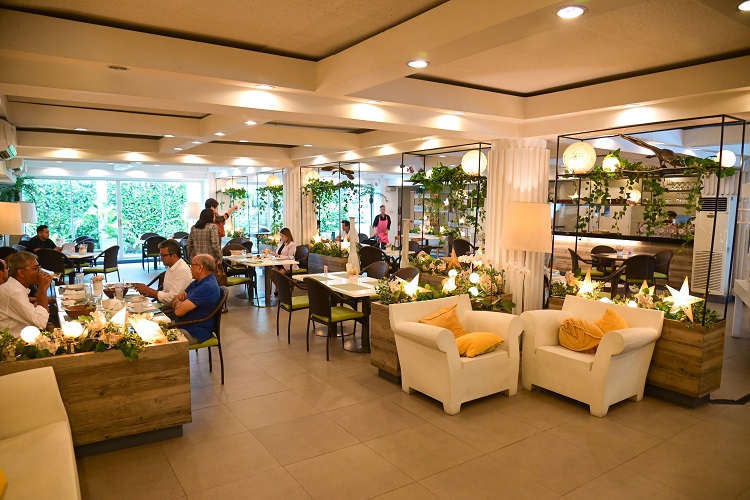 Greeting seniors is the vibrant Happy Garden Cafe at the first floor of the Sunshine Place.
To learn more about Sunshine Place, visit www. sunshineplaceph.com.