An eager dreamer dares to explore new horizons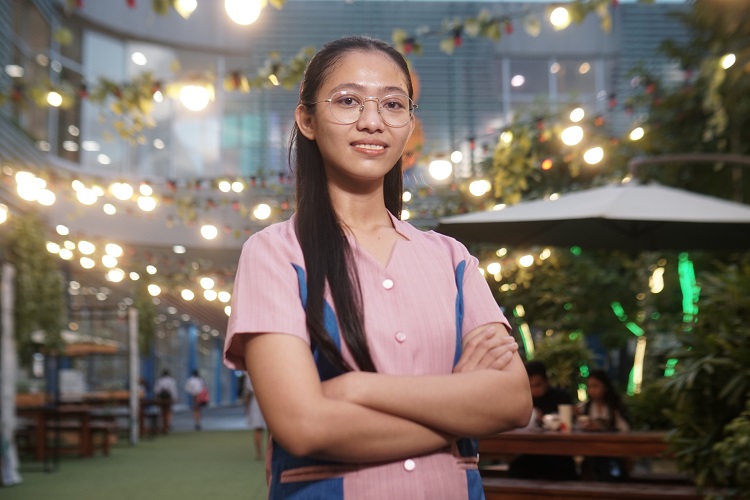 SM Foundation welcomed its first batch of scholars three decades ago. Since then, they have welcomed thousands of scholars, giving them the chance to go beyond possibilities—one of them is Junie Anne Mariano.
Believing in the power of education, she took up Secondary Education at a university in Cauayan City, Isabela. But for her, it was just the beginning of a journey that would change the course of her life.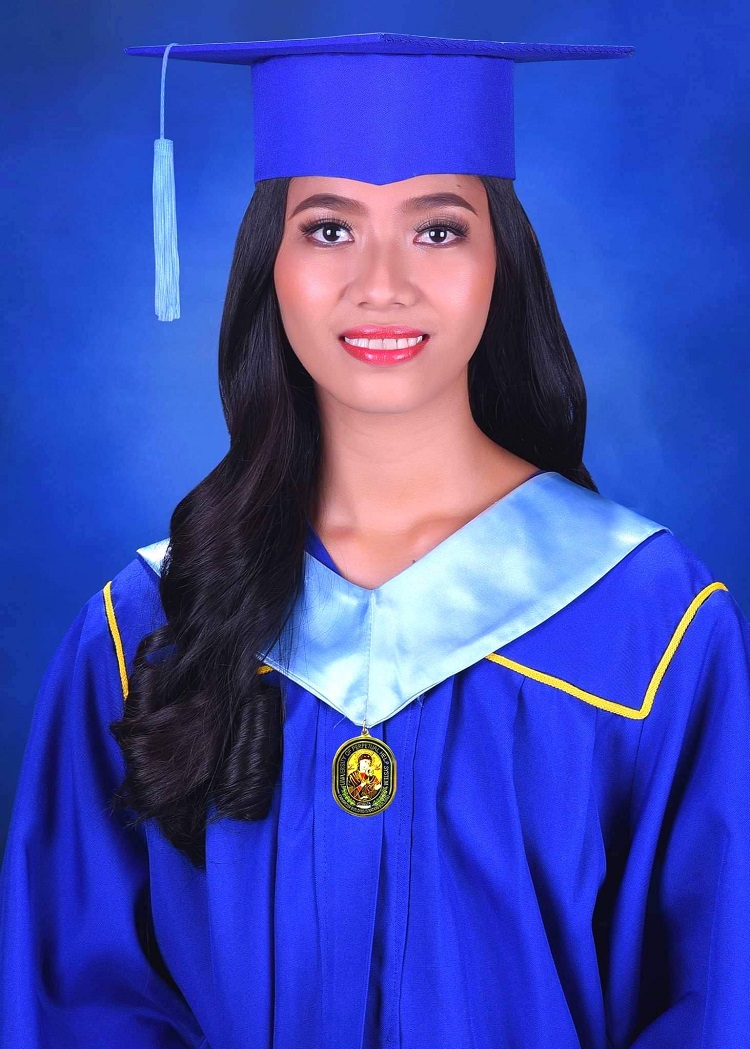 SM scholar Junie Mariano
"Hindi lang ako academically na-shape ng SM College Scholarship Program. At the back of my mind, I have set a standard for myself. It made me stronger as I conquered challenges. I made the initiative to study harder and smarter dahil sa panahon ngayon, hindi lang hard work ang kailangan; you need to be intelligent, and you need to be the initiator of the things you want to achieve," she shared.
Putting her dreams into action, she took the part-time job opportunities offered to SM scholars at The SM Store in SM City Cauayan. Beyond earning an allowance, the experience exposed her to the realm of business and honed her communication skills. She also shared the money she earned and her monthly allowance from SM Foundation to help support her siblings' education.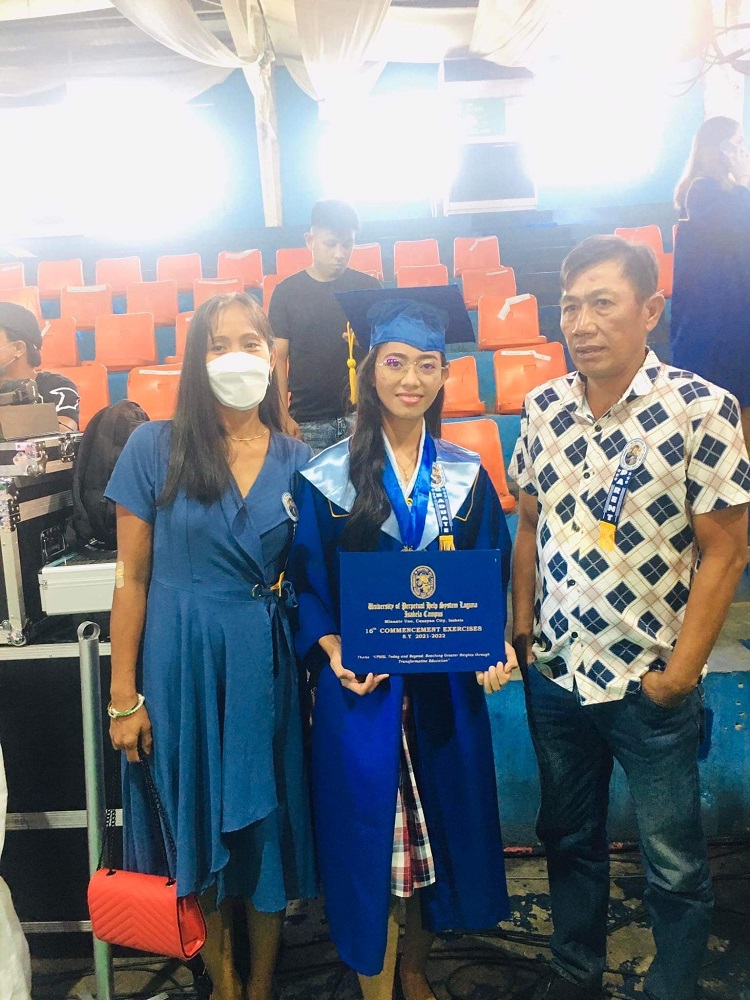 The proud parents attend Junie's graduation
"I consider education as a ticket to a better future. If you have an education, you have the chance to land better opportunities. It's like a gateway to various chances–chances that will lead you to achieve your desired life," she said.
In March 2023, Junie passed the Licensure Examination for Teachers, reaching one of her greatest aspirations. But for her, this only unleashes new horizons to explore, such as pursuing a master's degree to broaden her skillset, become an effective educator, and set an example to fellow dreamers.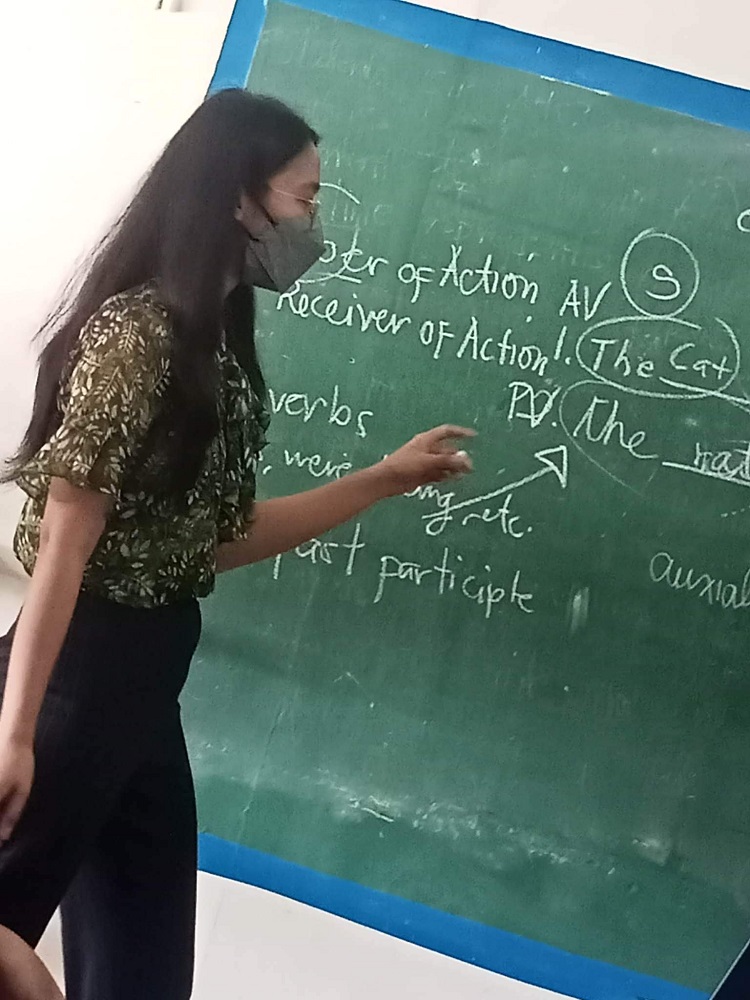 Junie pursues her passion for education right after college.
"I'm just starting to live the life I've dreamt before," she said. "Ako ang bubuo ng pangarap para sa pamilya ko. Hindi ako titigil sa kung ano na ang naabot ko ngayon. Gusto kong mag-improve pa para sa ganoon mas marami pa akong ma-achieve. Through these achievements, I can share the blessings that I have with others, most especially my family and students."